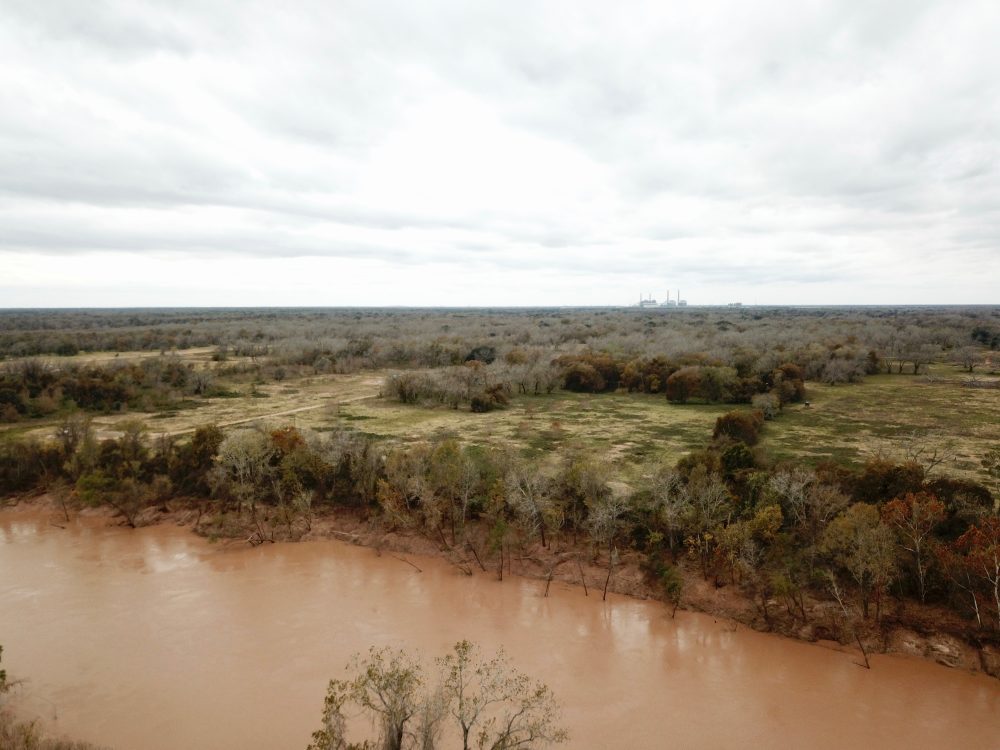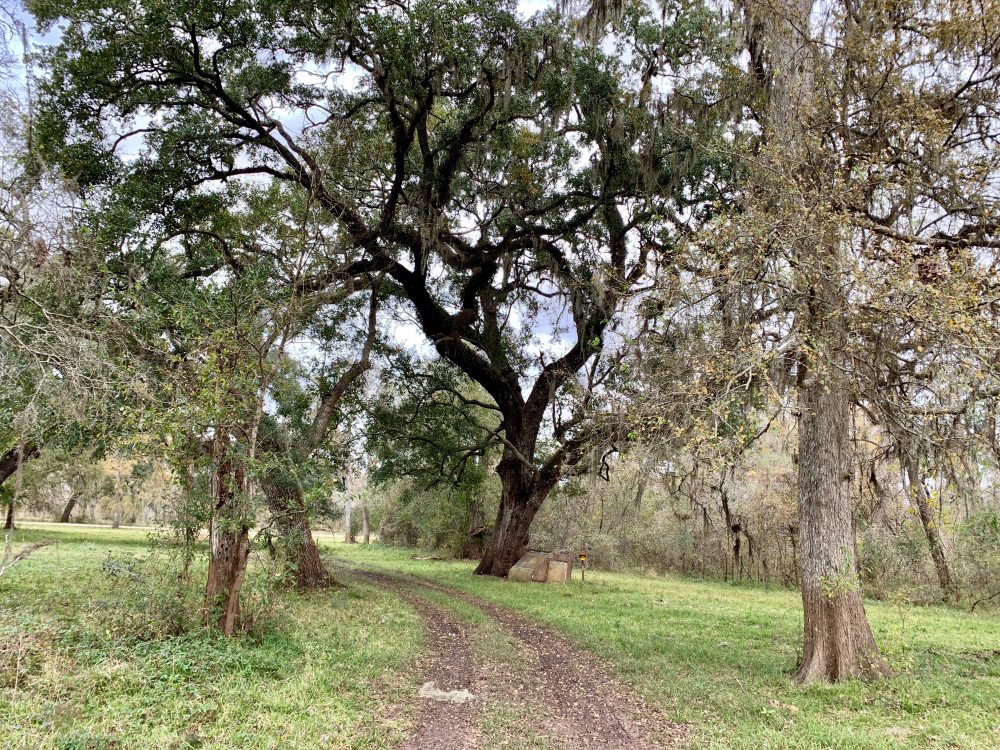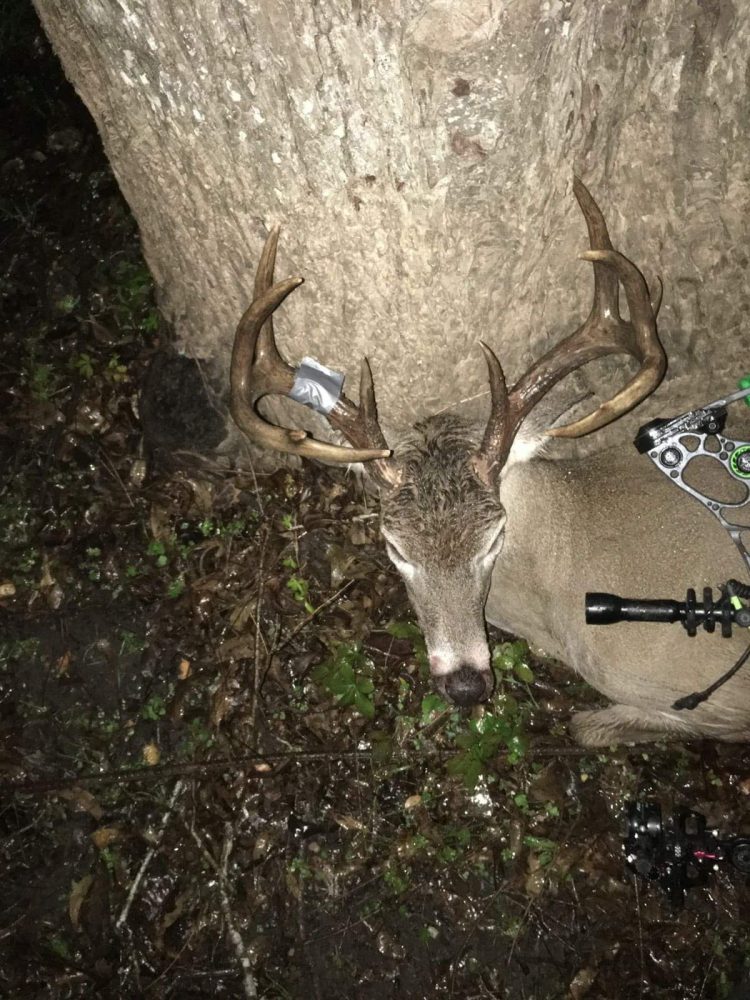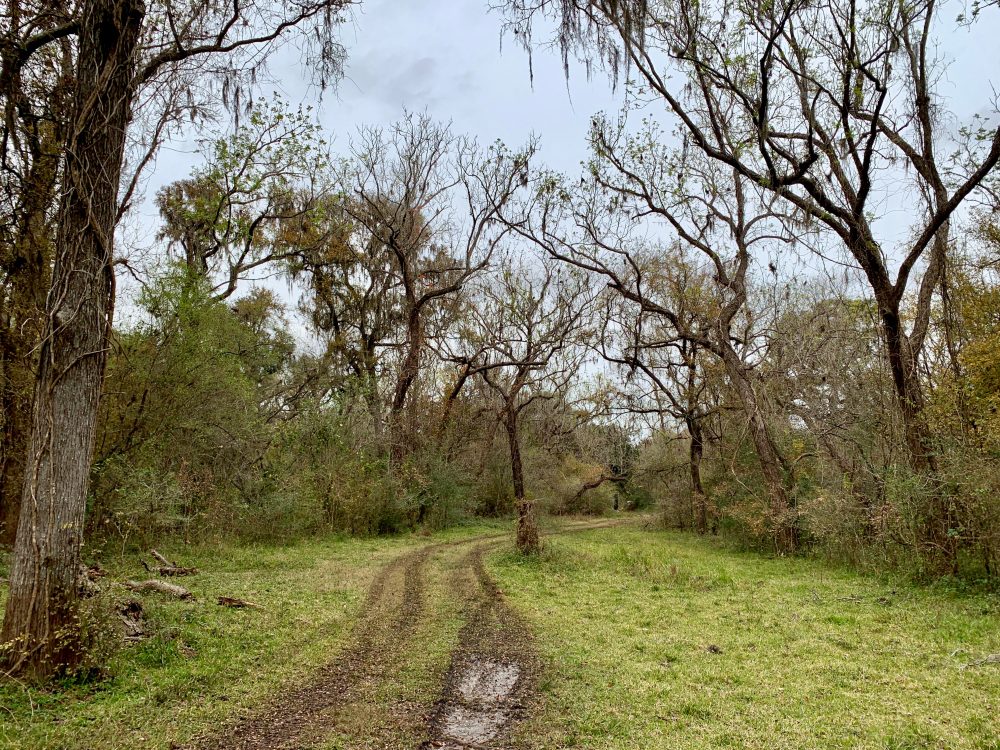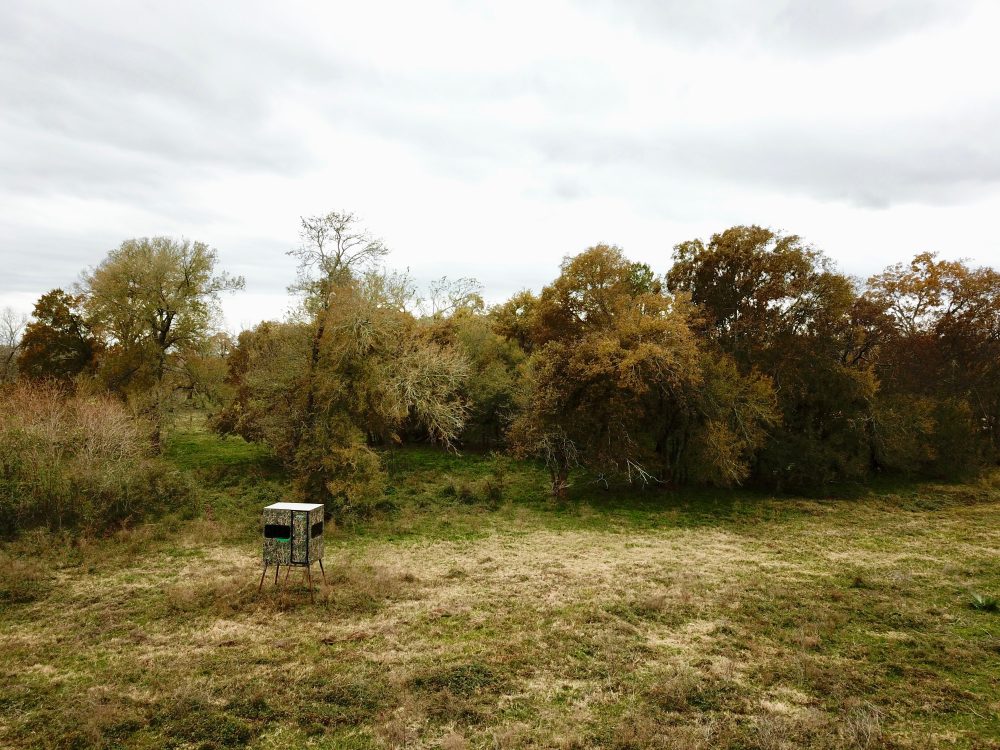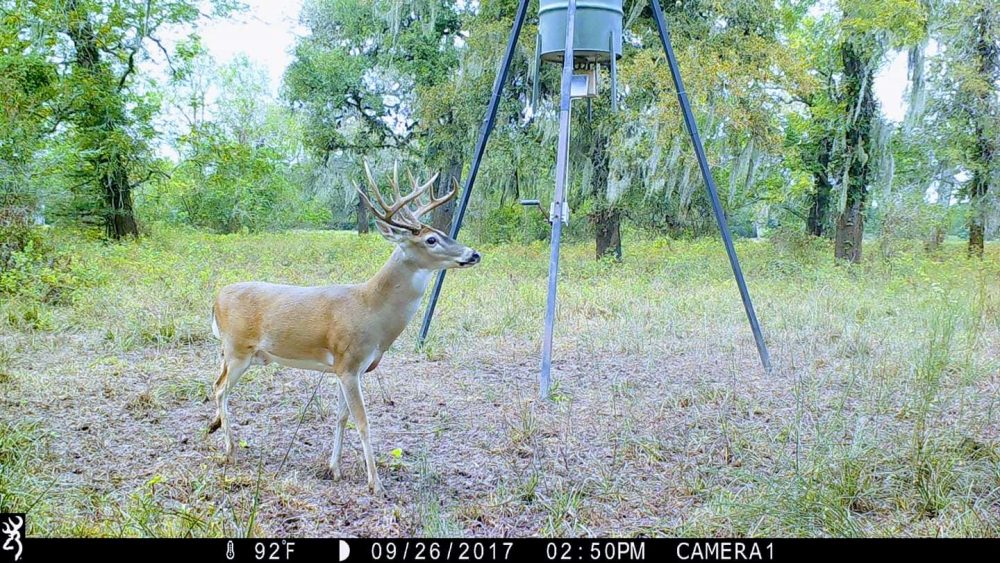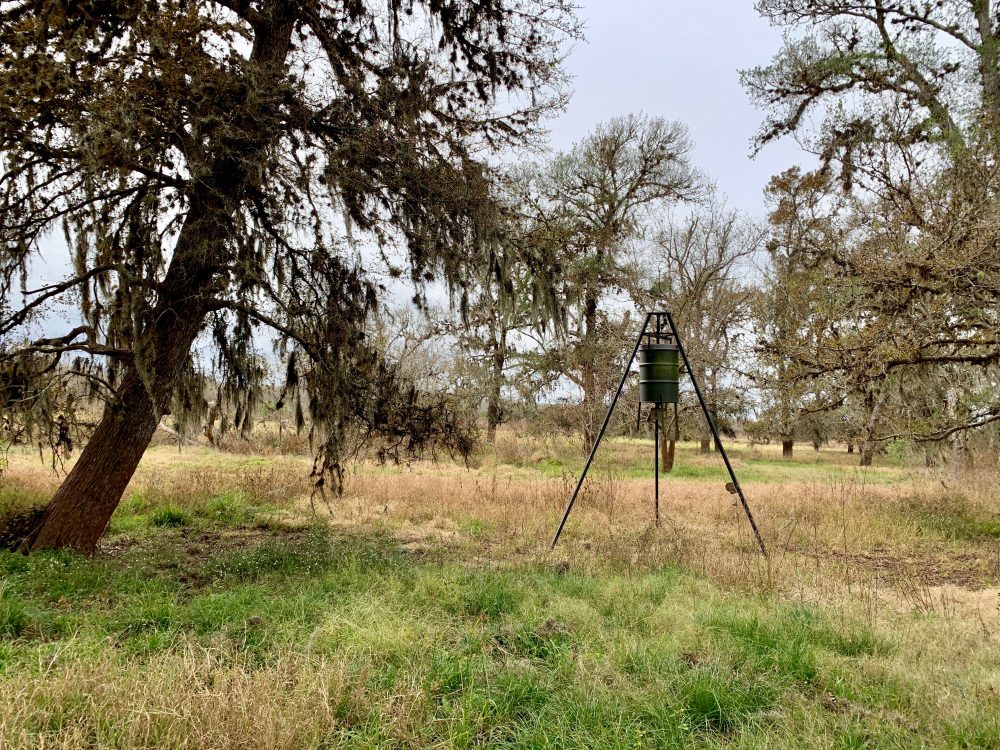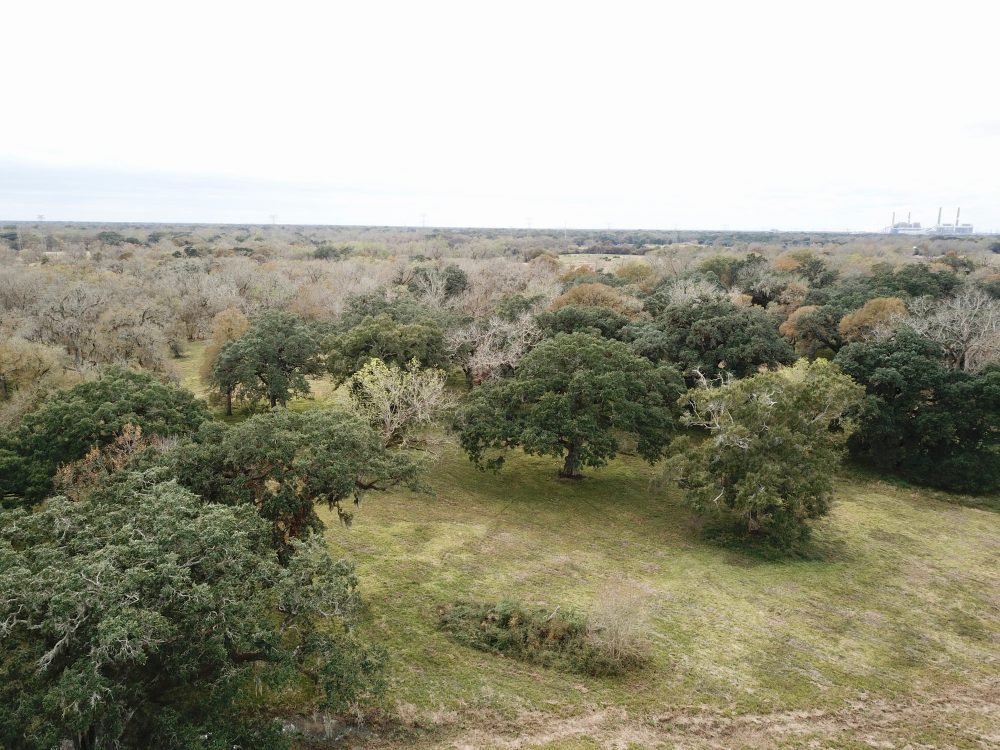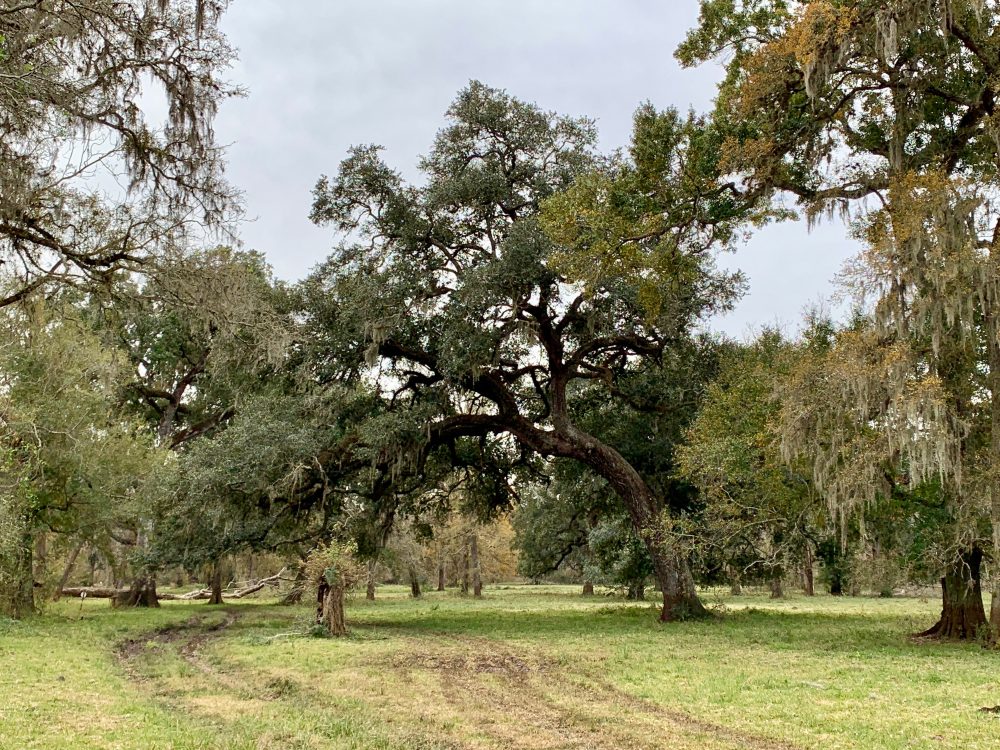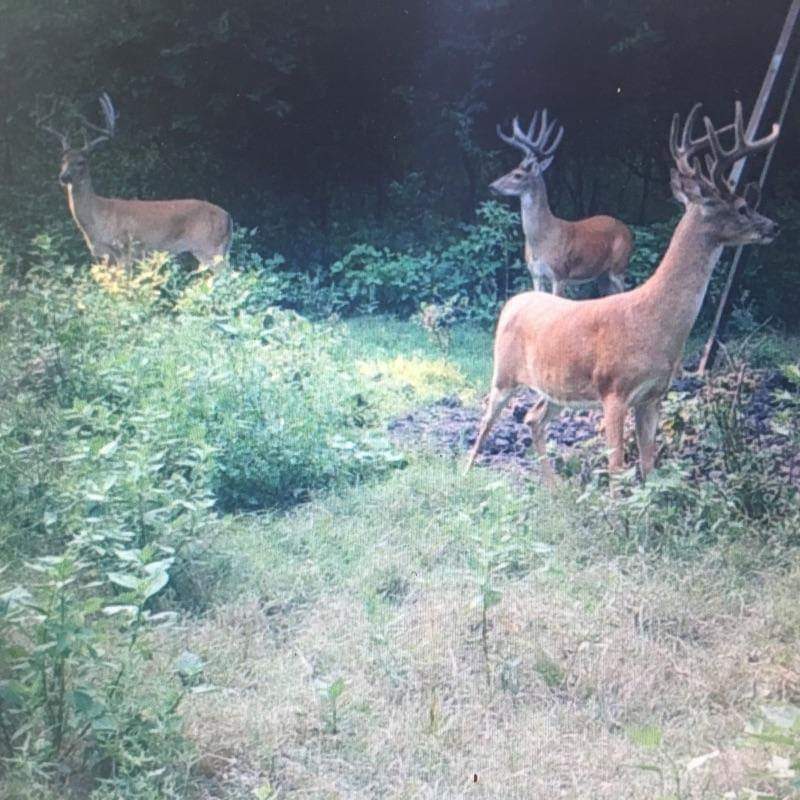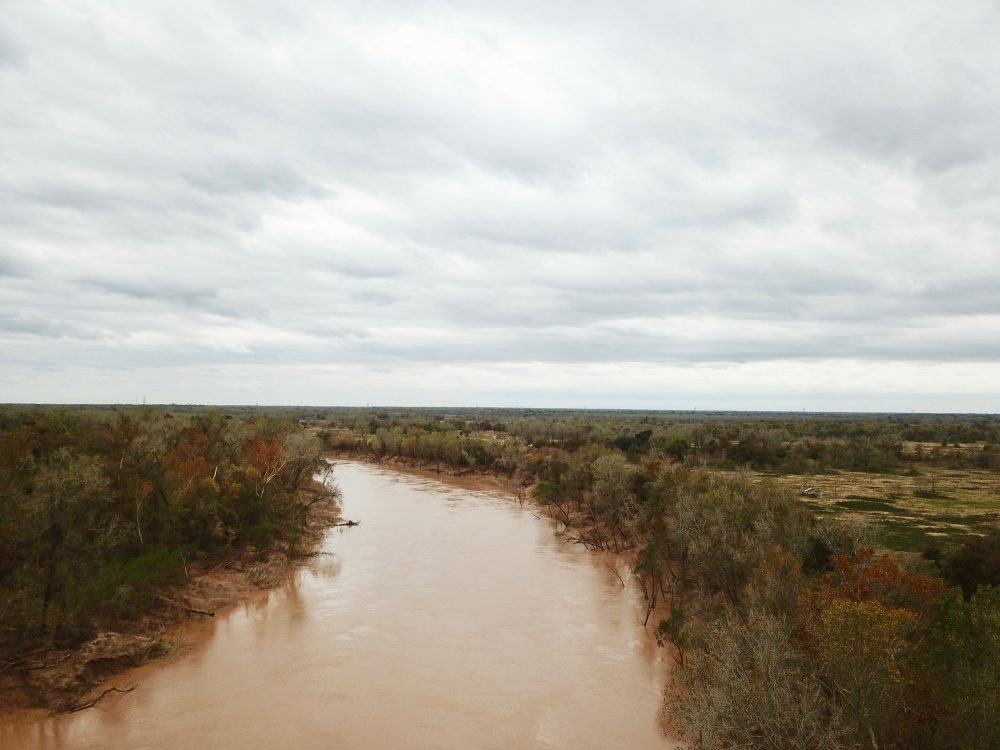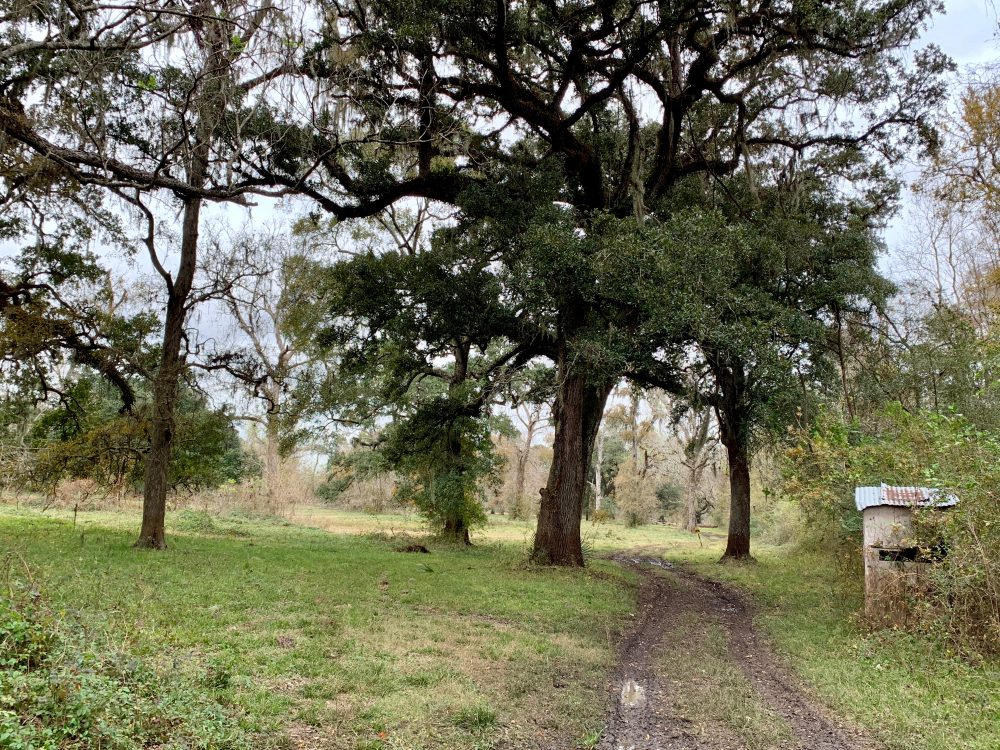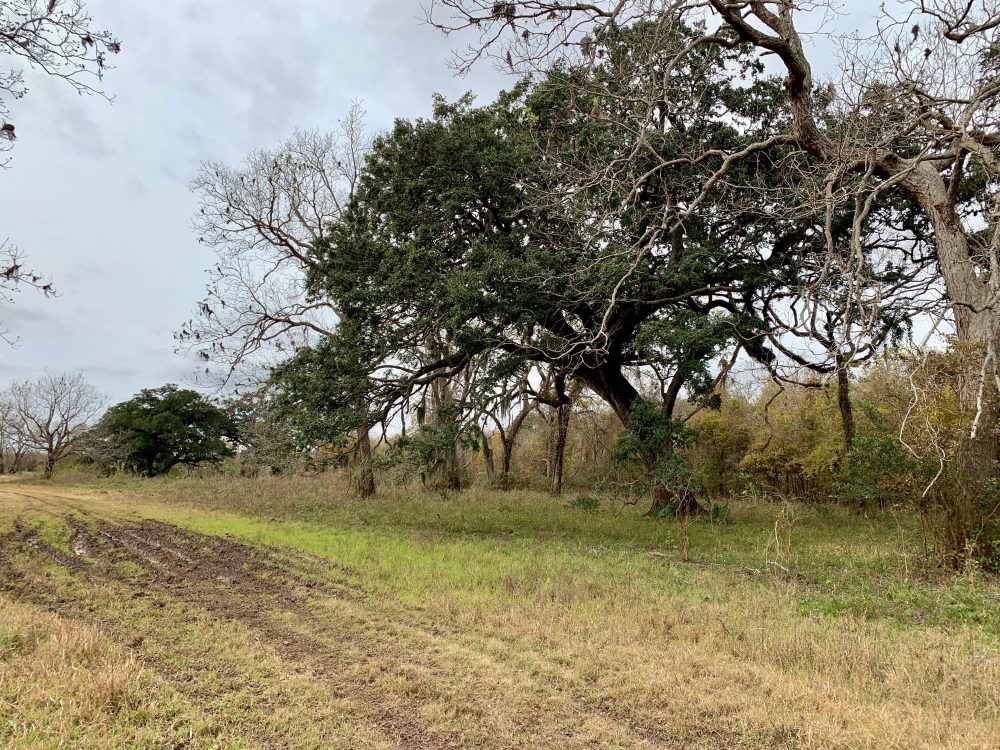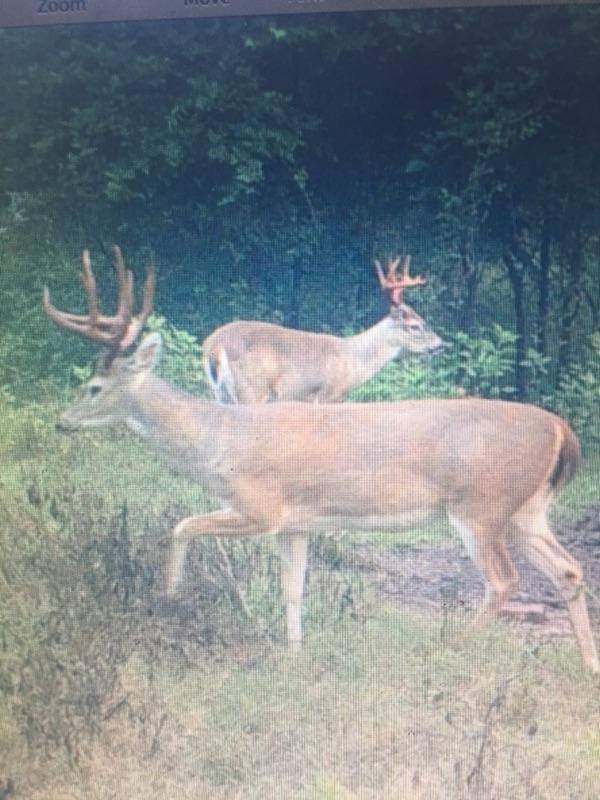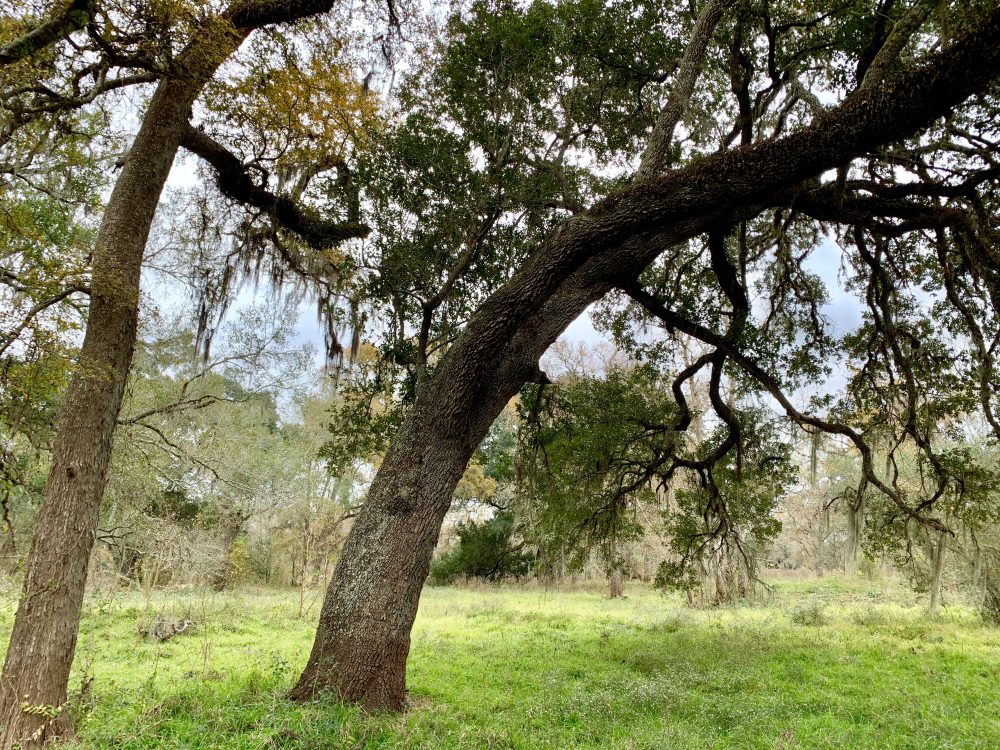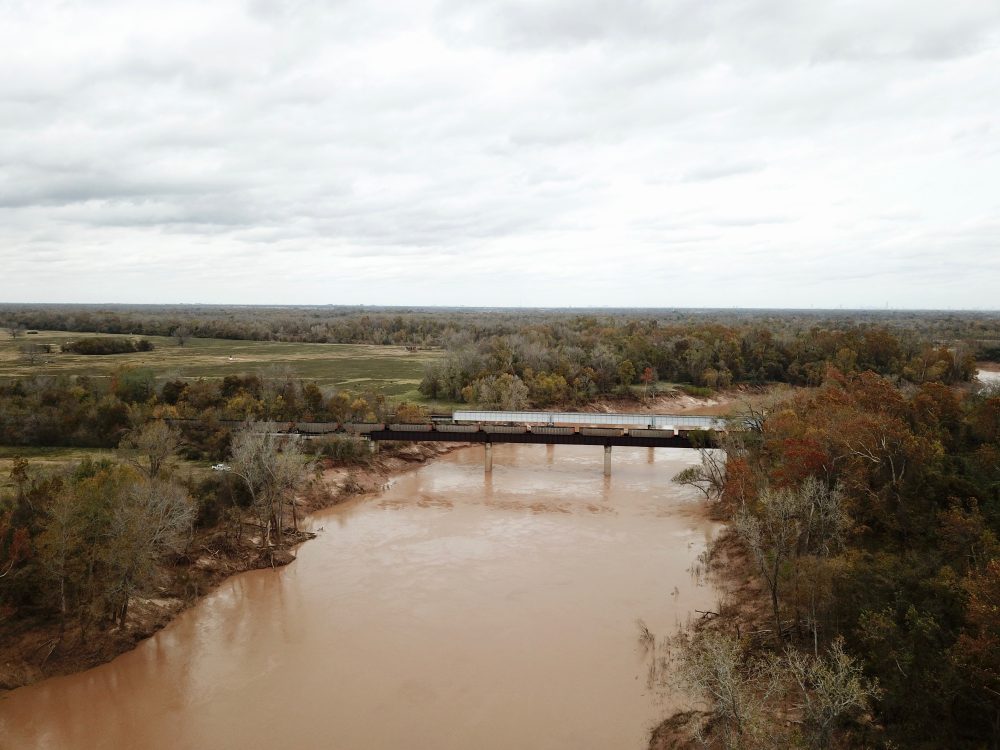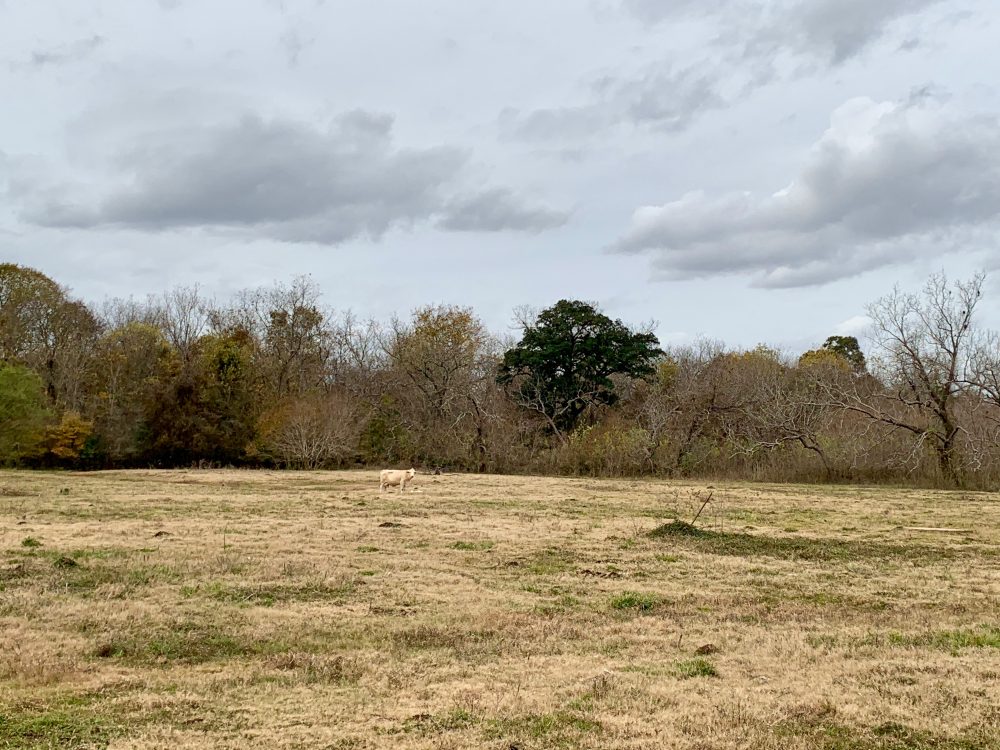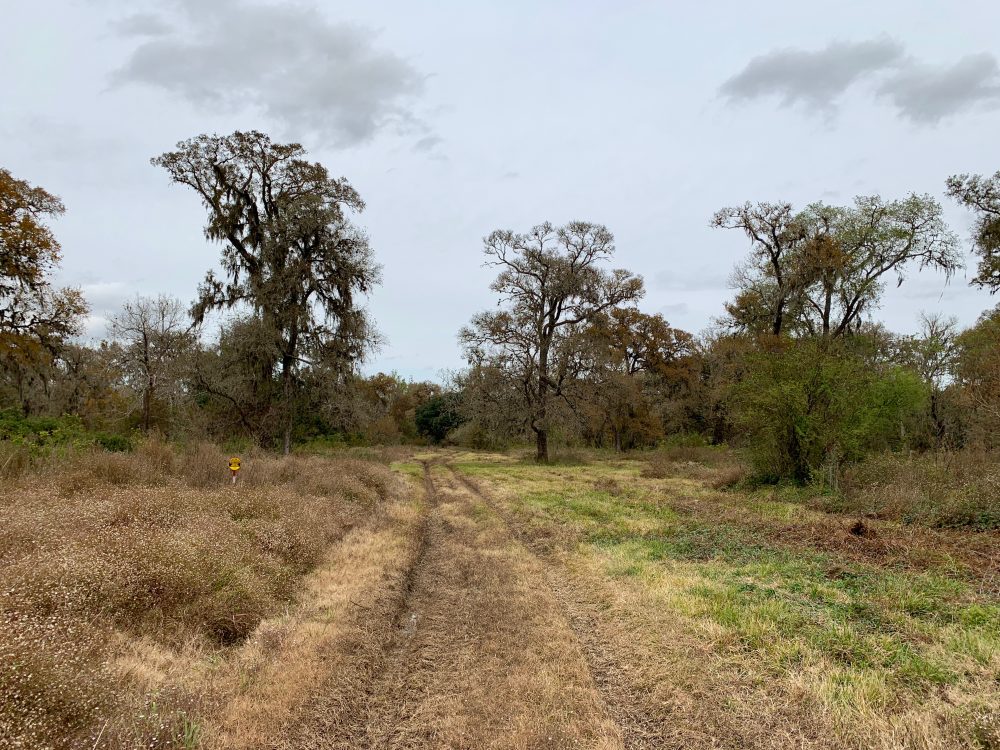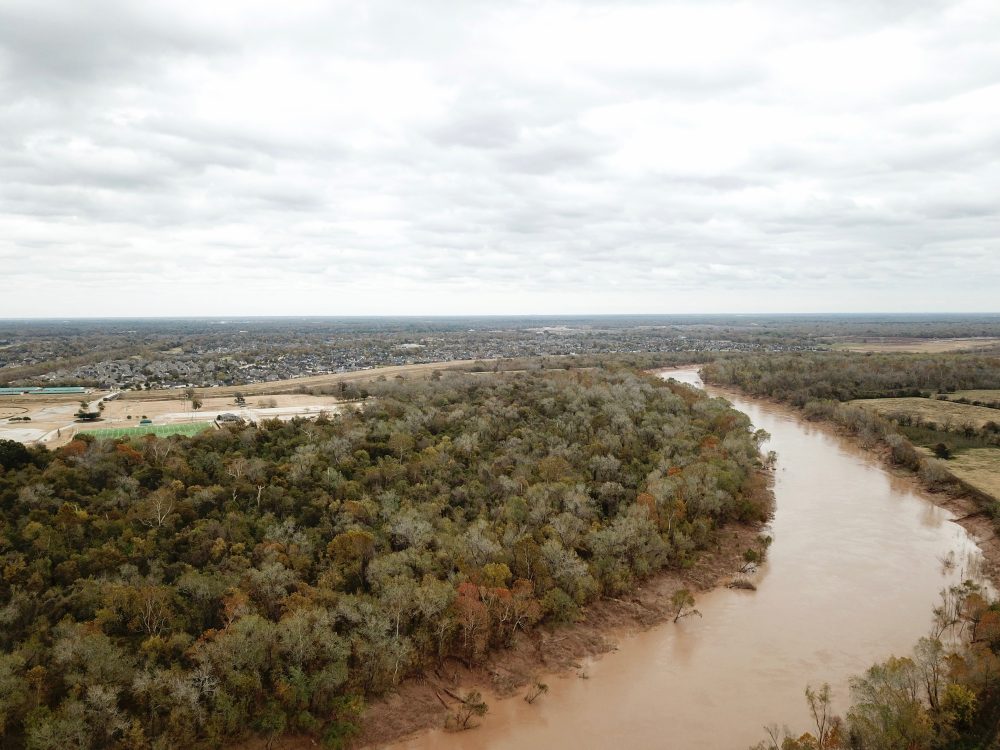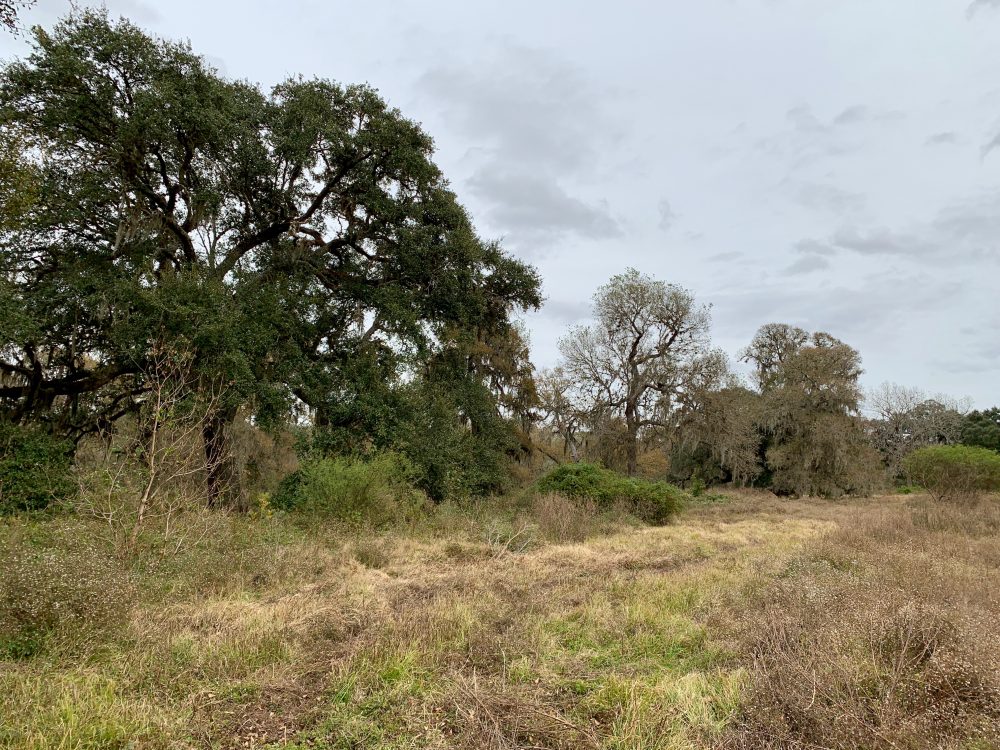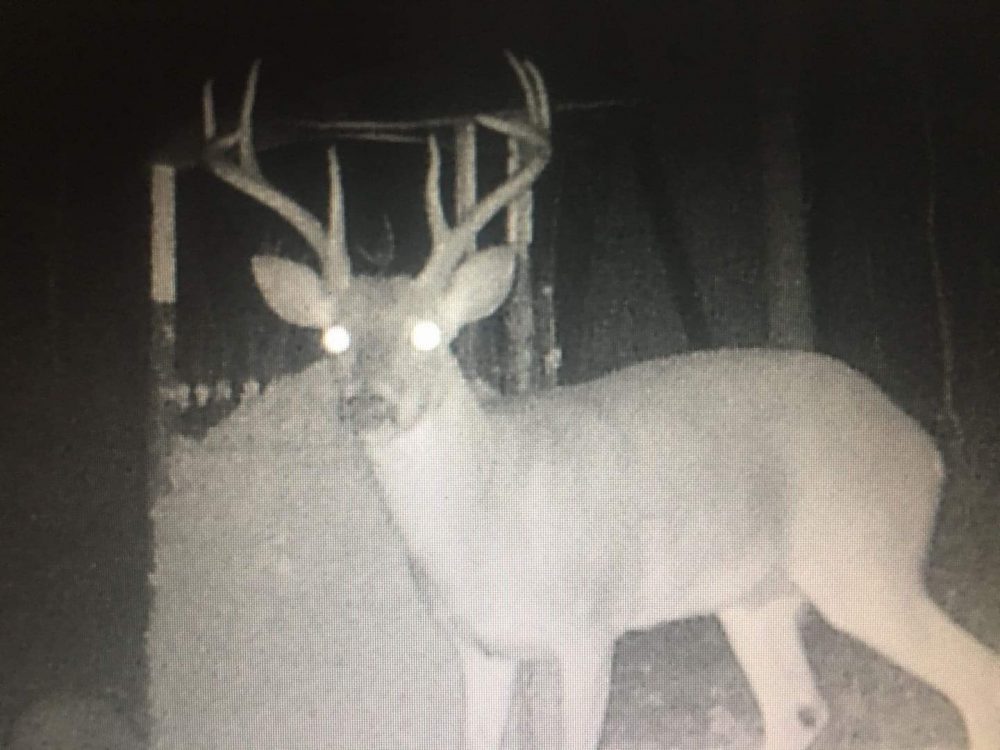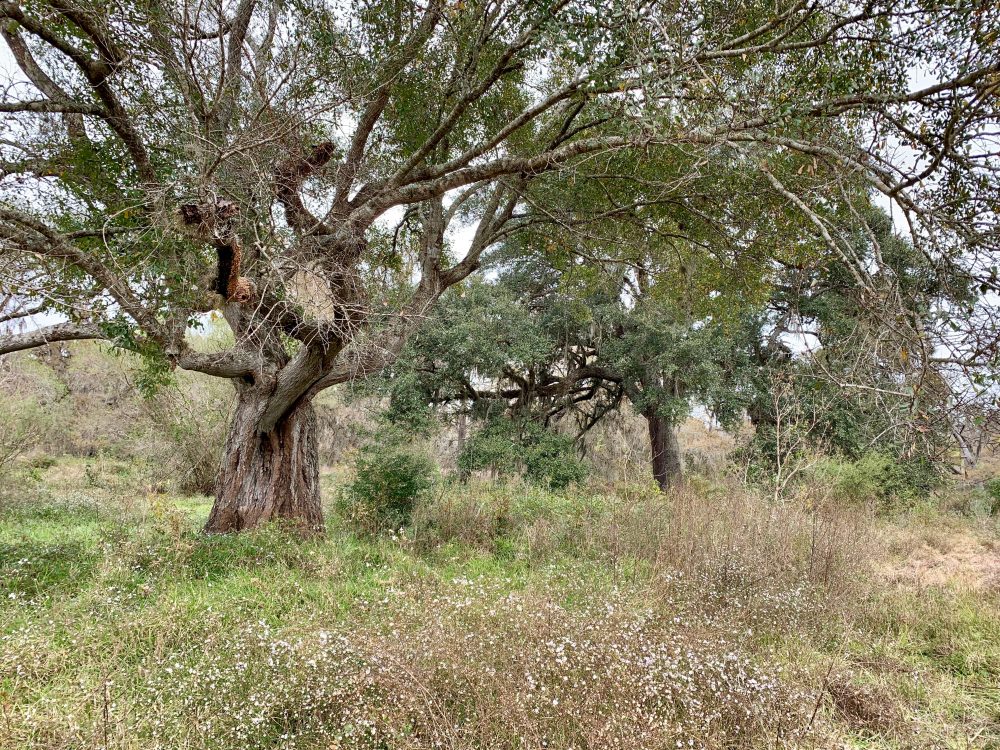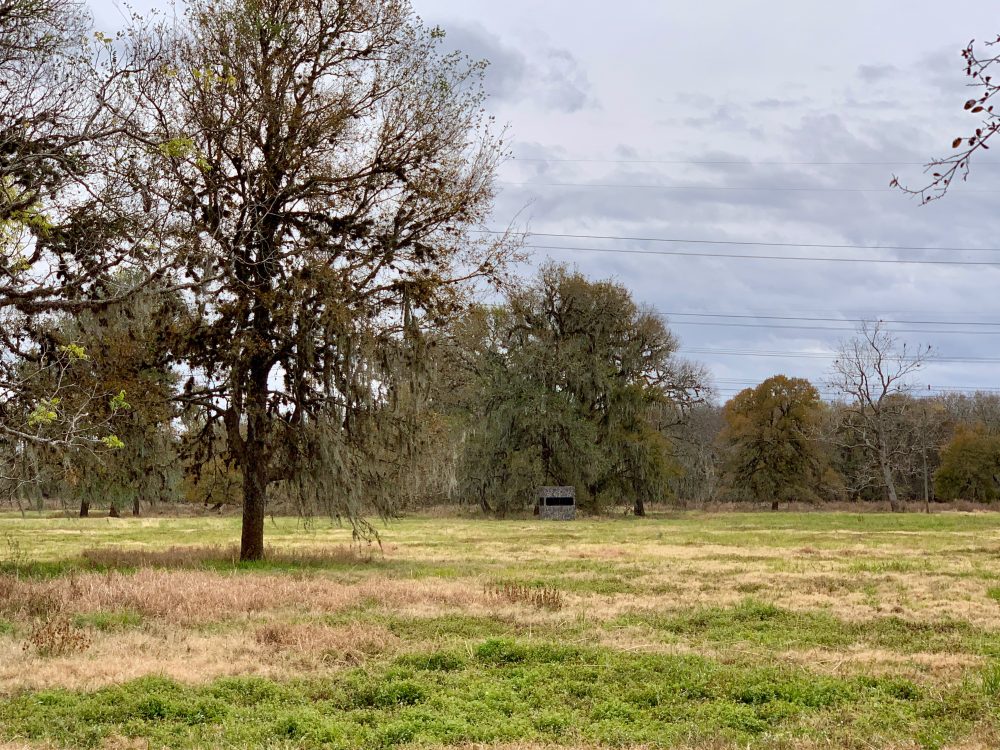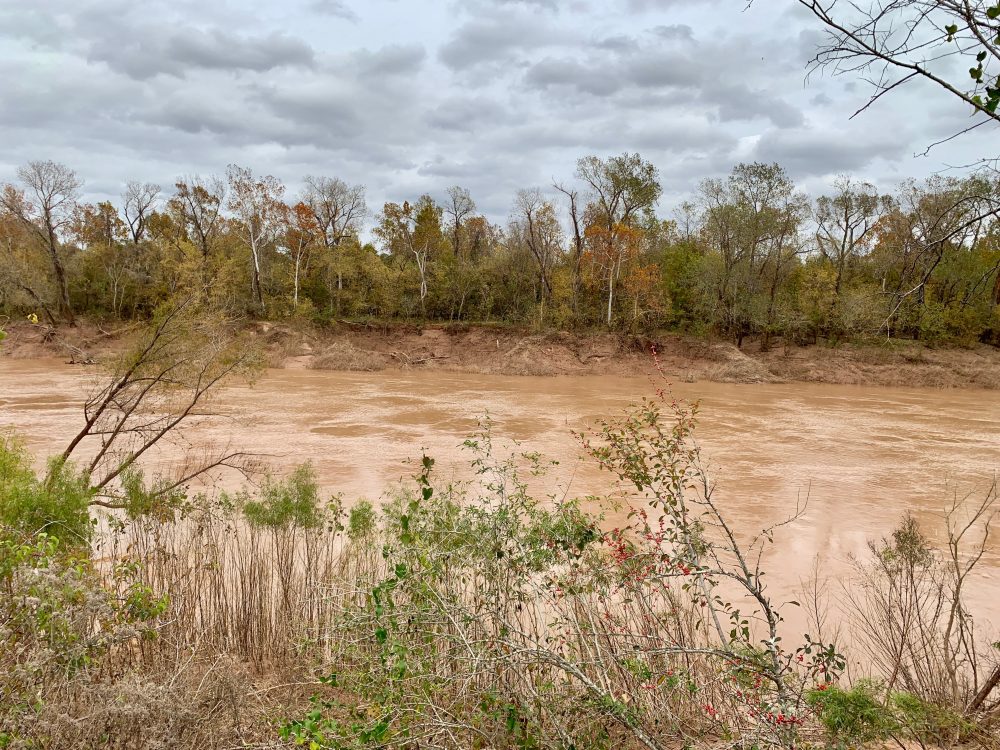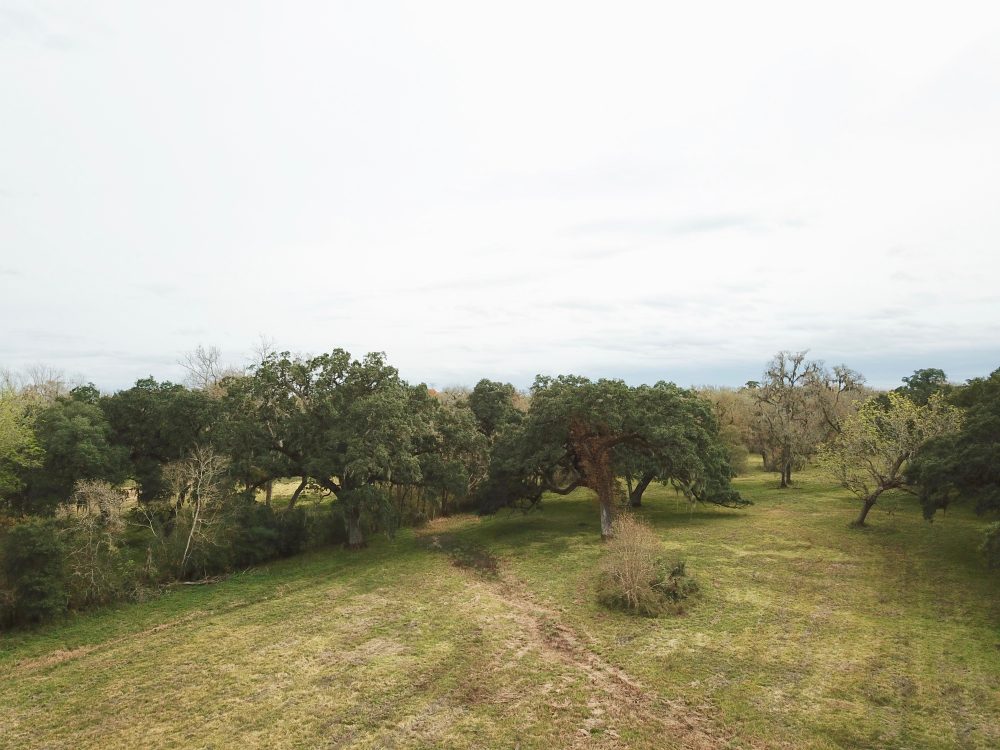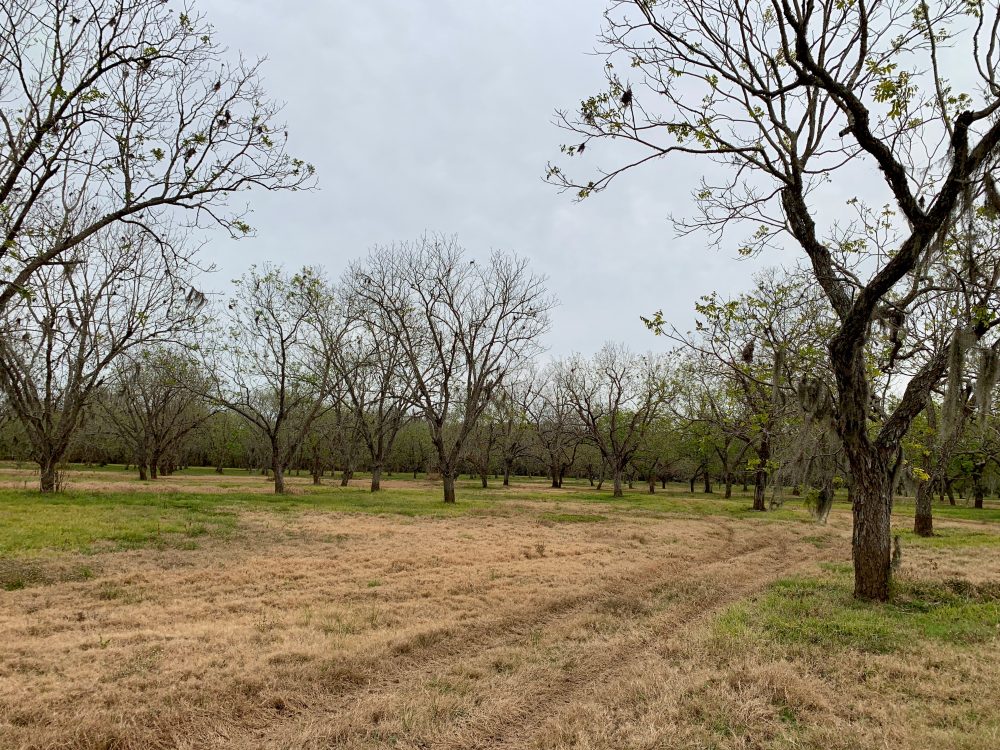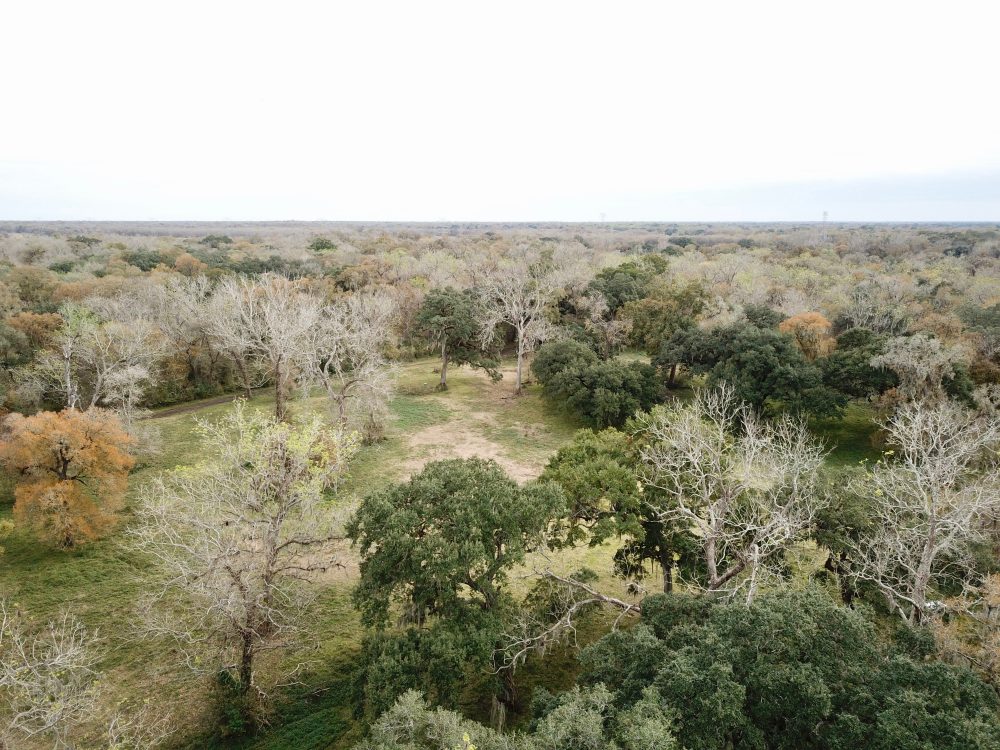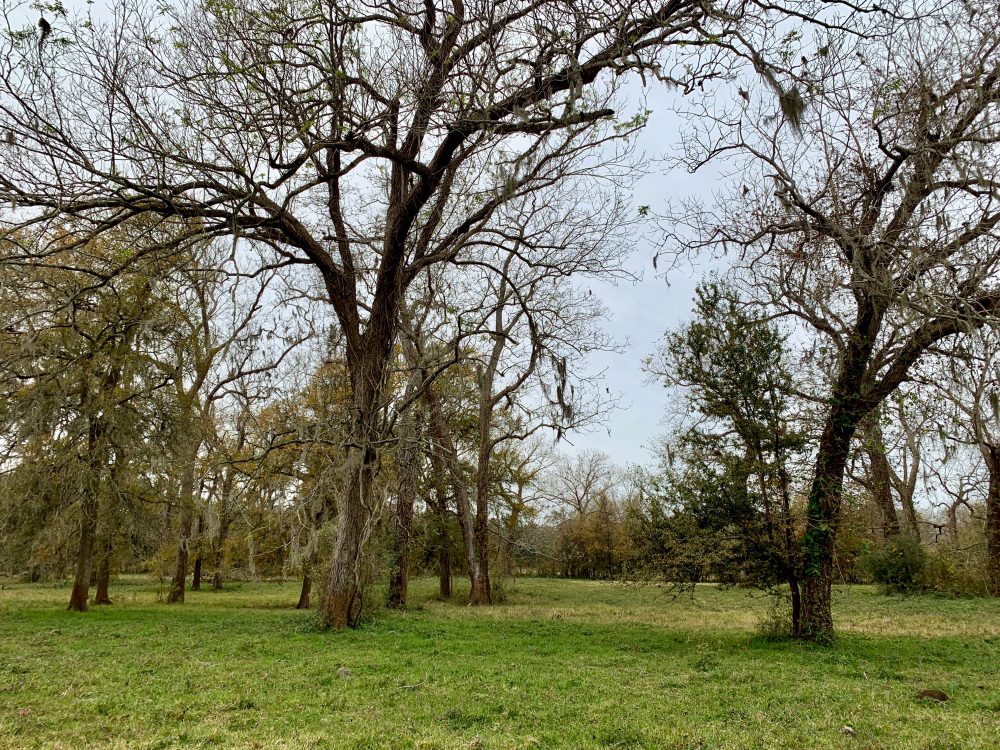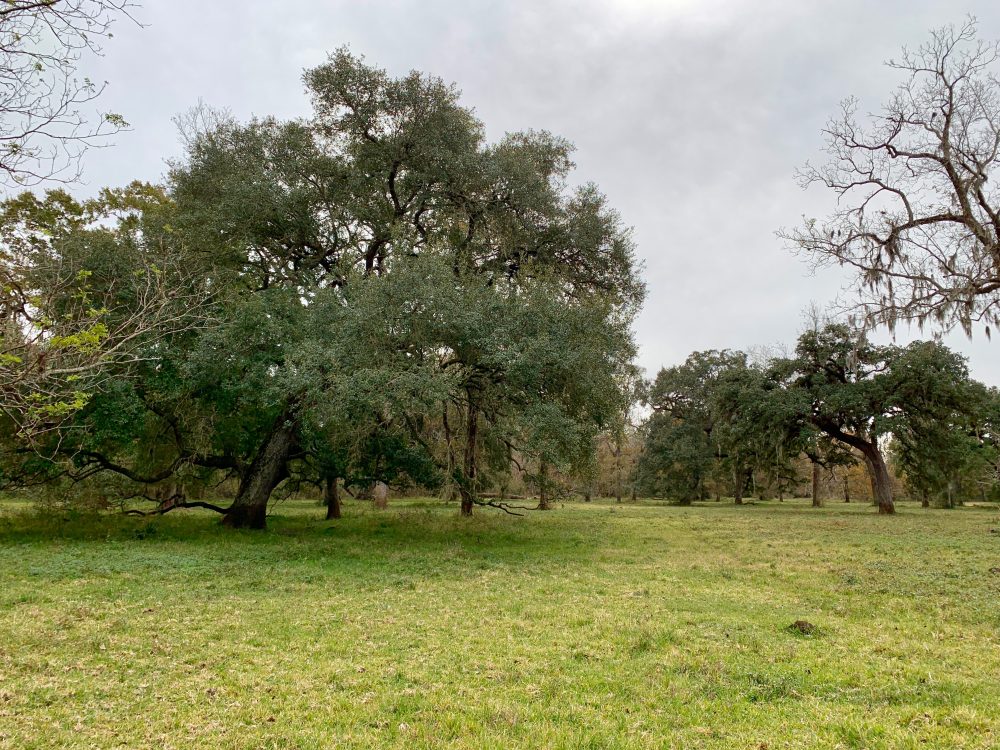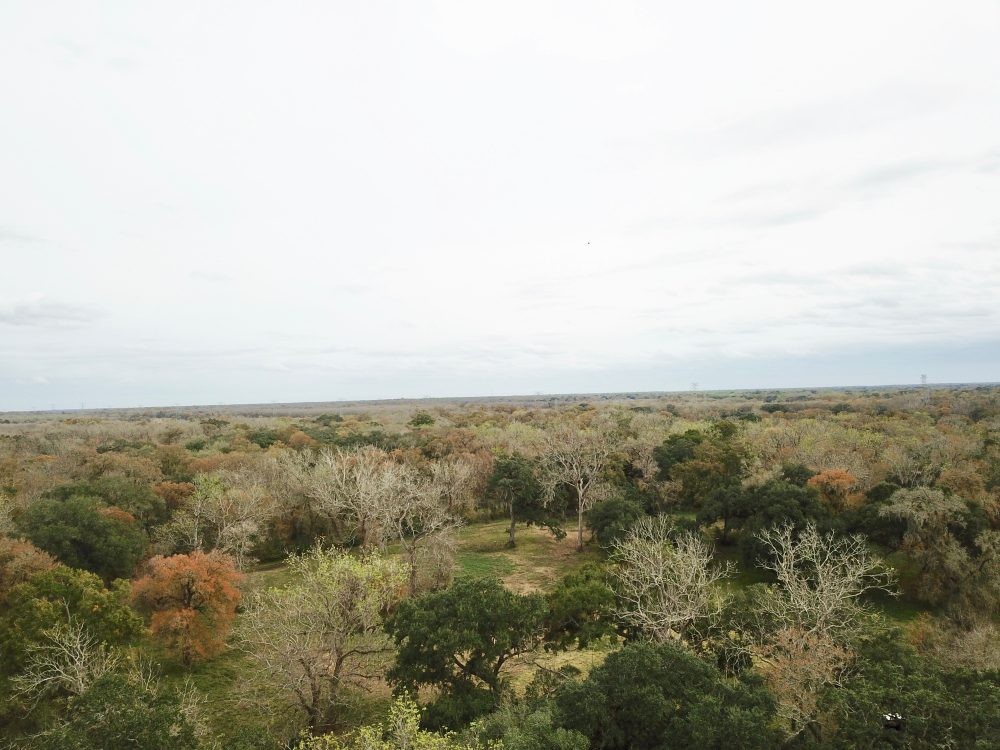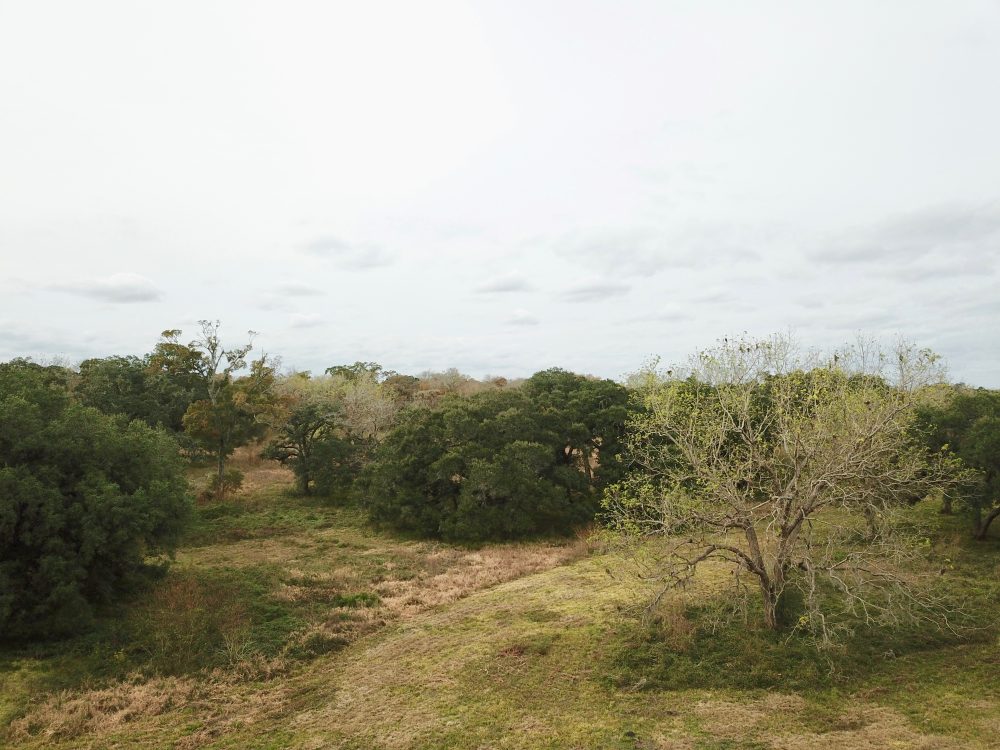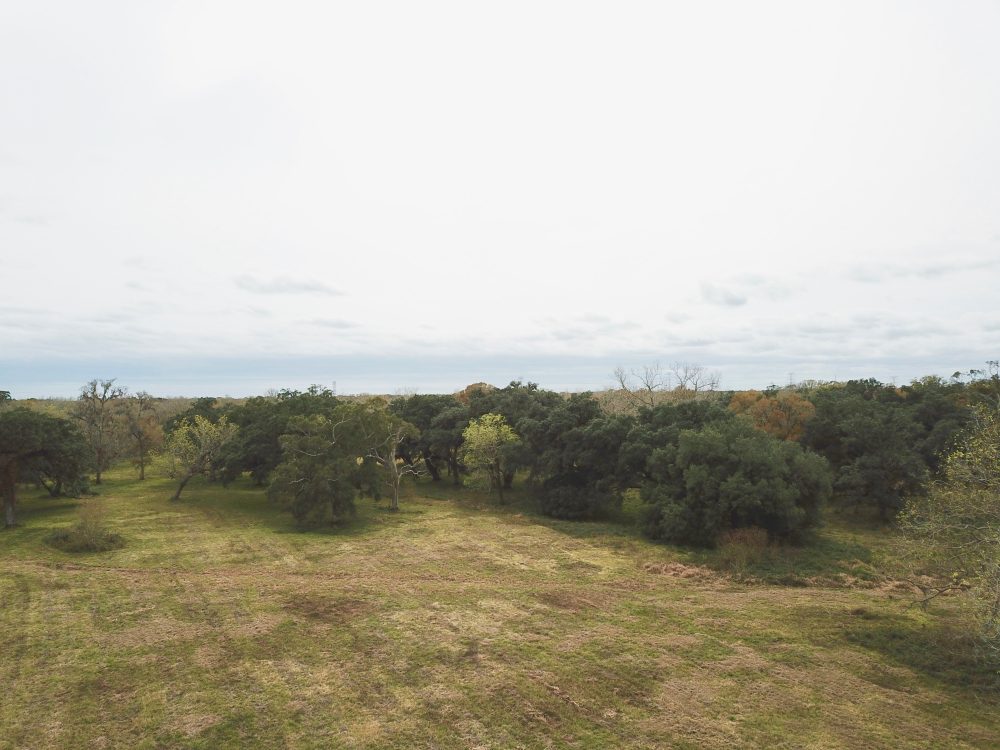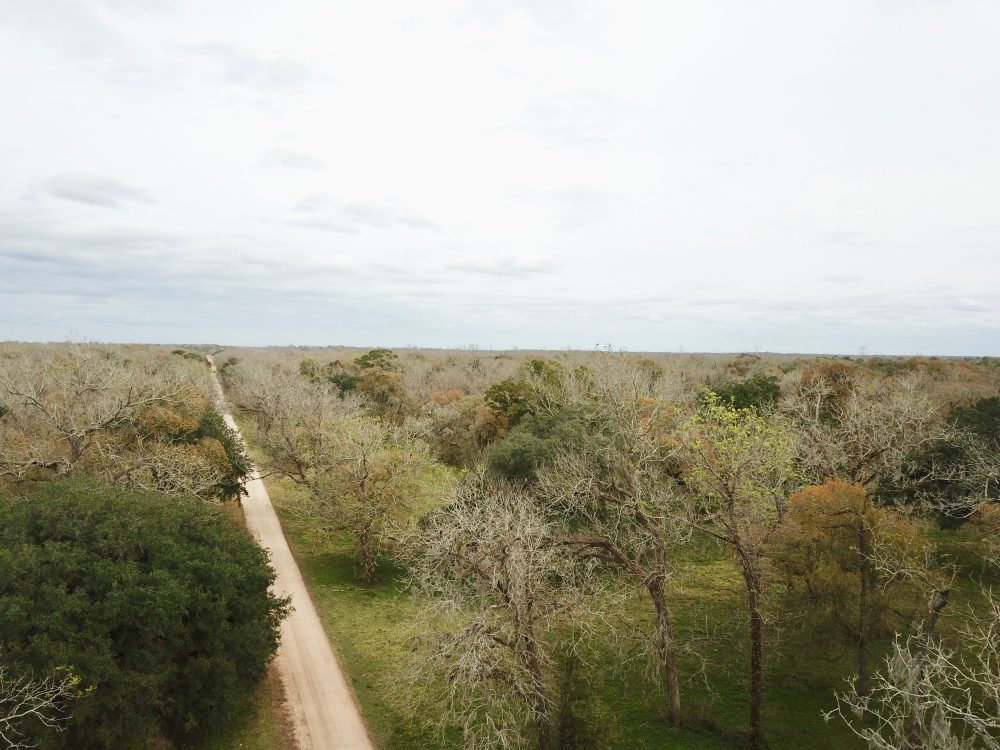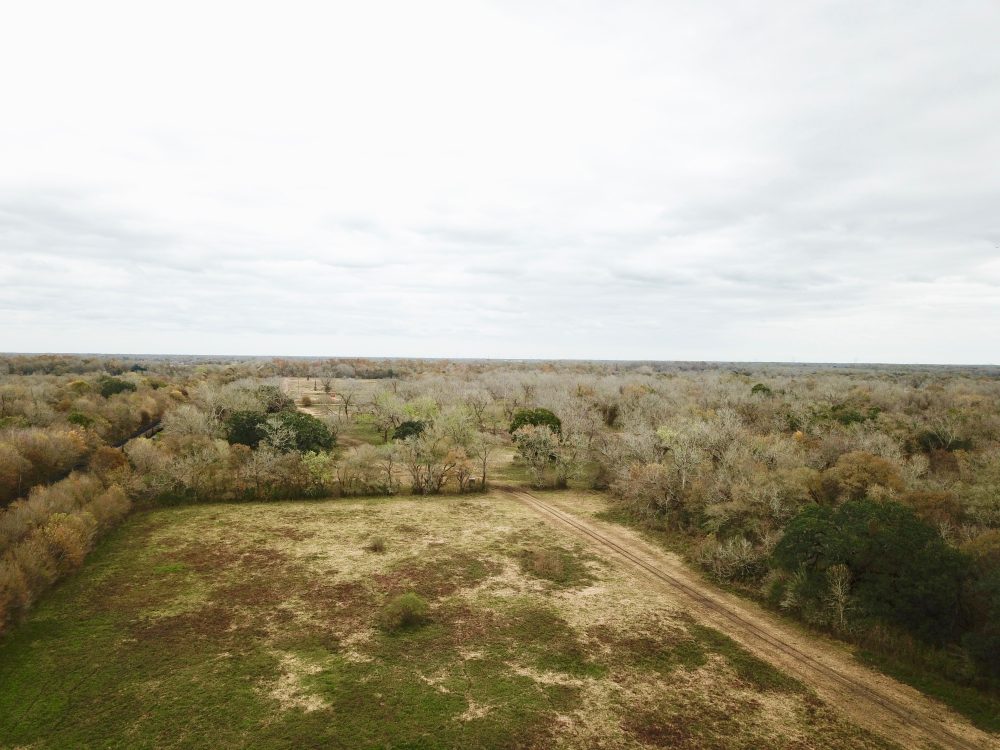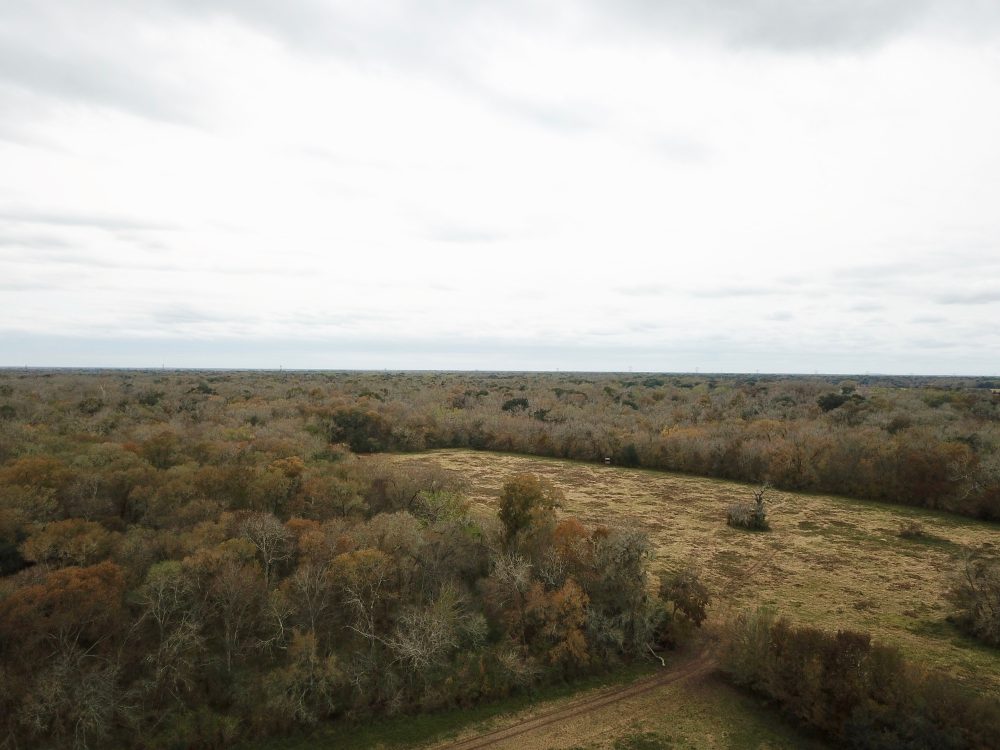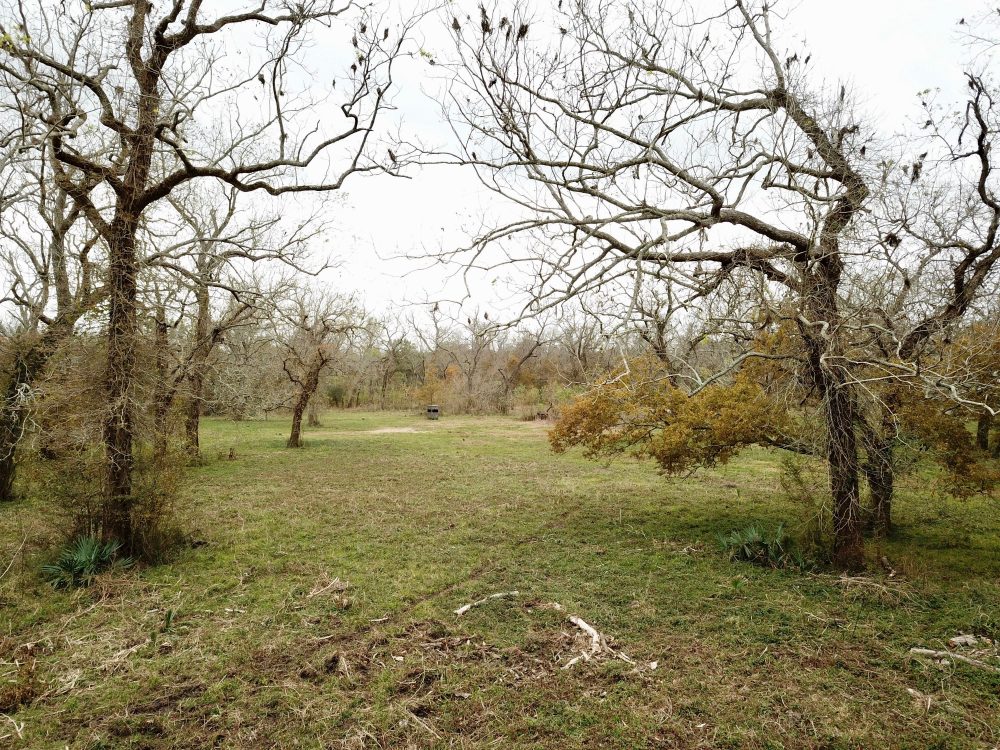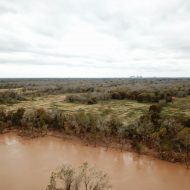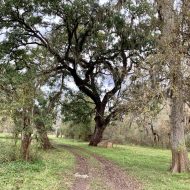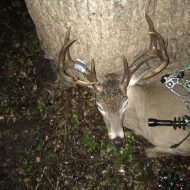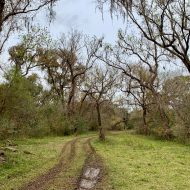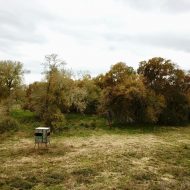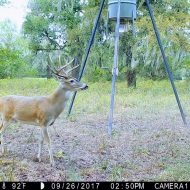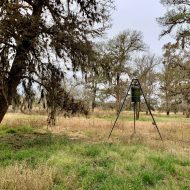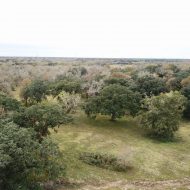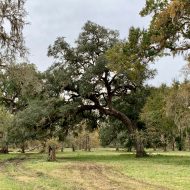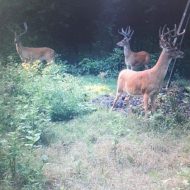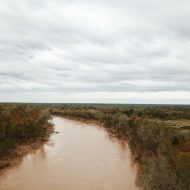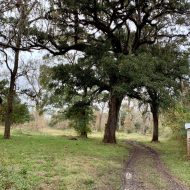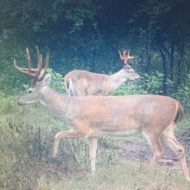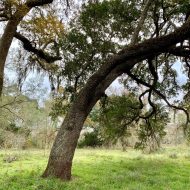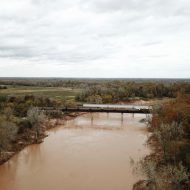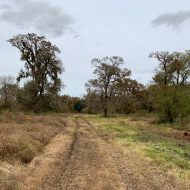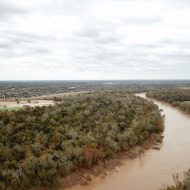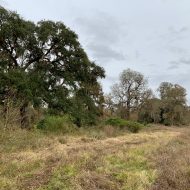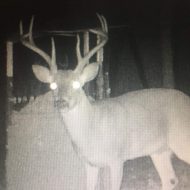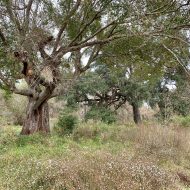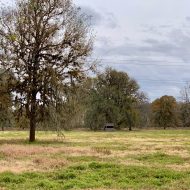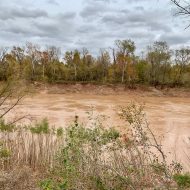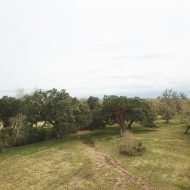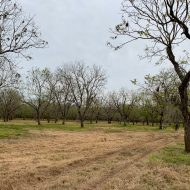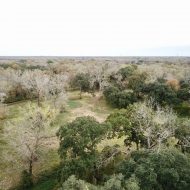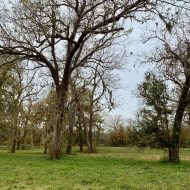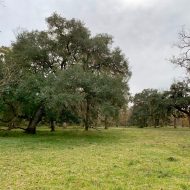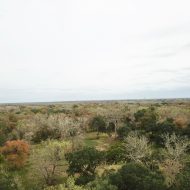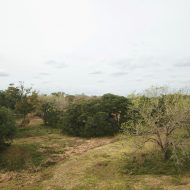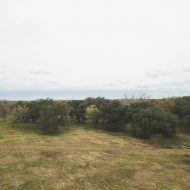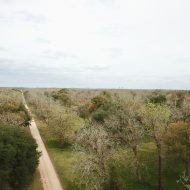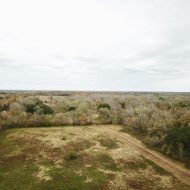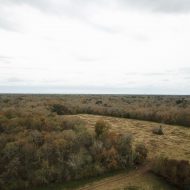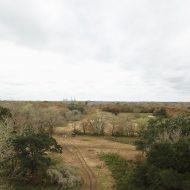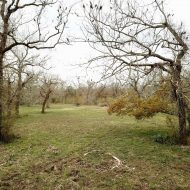 Location: This ranch is located only 35 driving miles southwest of downtown Houston (21 miles as the crow flies) in Fort Bend County, near the community of Thompsons, TX. It is approximately 15 miles from Sugar Land/Richmond/Rosenberg. The ranch is situated at the end of paved FM 2759, across the Brazos River from Sienna Plantation. Property accessed via gravel easement, Champlin Rd, approximately 1,500 feet off of FM 2759.

Vegetation: Approximately 50% of the ranch is covered in hundreds of big live oaks and pecans, with the balance in native pasture with scattered trees.. There are also many sycamores, elms, and a few big cottonwood trees on the river banks.
Terrain: The ranch consists of fertile rolling bottomlands, with dark productive soils. The low bank Brazos River stretches along the Eastern border of the ranch for 2,000 feet. The native grasses and weeds are great for grazing cattle.
Hunting: With all the water and native woodlands, the ranch provides a fantastic habitat to all kinds of wildlife. There are white-tail deer, hogs, dove, ducks, and geese. This area is well-known for its duck and goose hunting in the winter months. Also, the Brazos River offers fishing.
Water: The ranch is bordered on the East by 2,000 feet of the Brazos River, along a stretch of the low bank, allowing for great fishing along sand bars. There are also 2 water wells with electric submersible pumps.
Improvements: The ranch has a 3 bedroom/2 bath house with a game room, living room, and small kitchen. The home did not flood during Hurricane Harvey. There is also a wooden barn used for storage. The ranch is perimeter fenced and cross fenced with 5-strand barbed wire fencing. There are 4 box blinds and feeders on the property which will convey with the sale.
Minerals: No mineral rights convey for the owner does not own any. There is no production on the ranch.