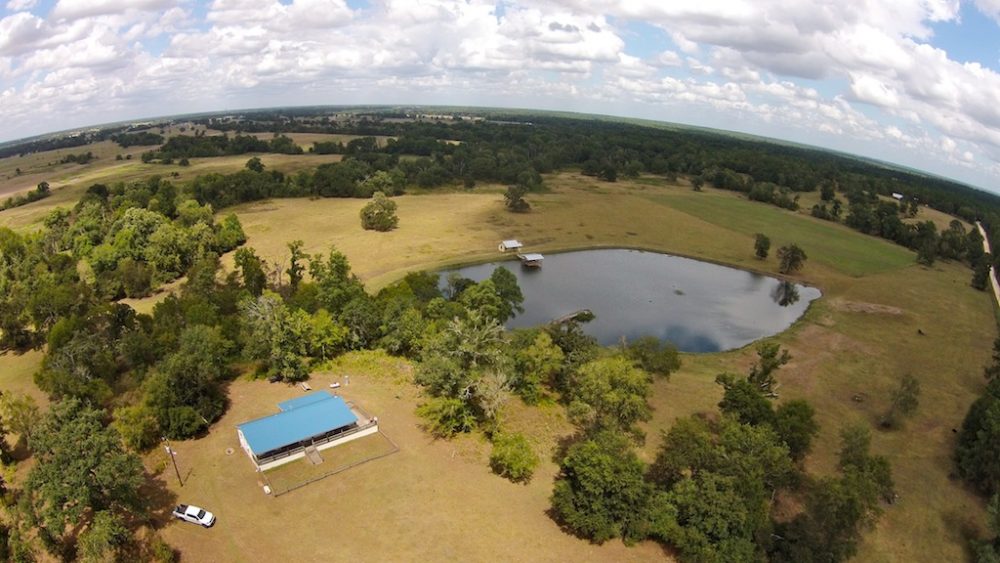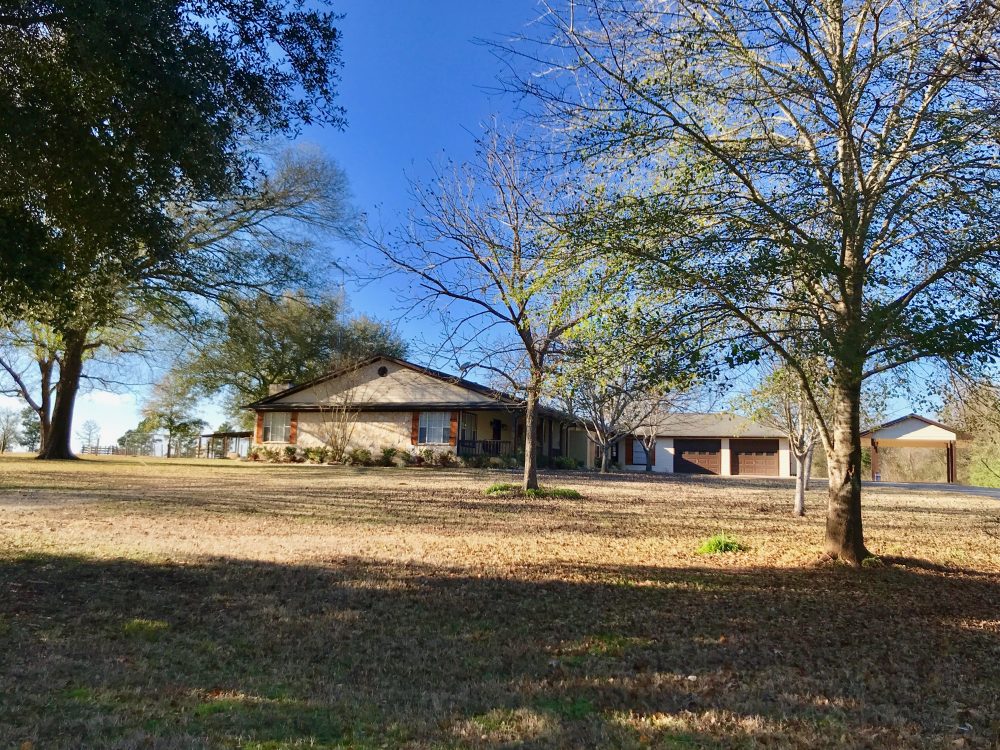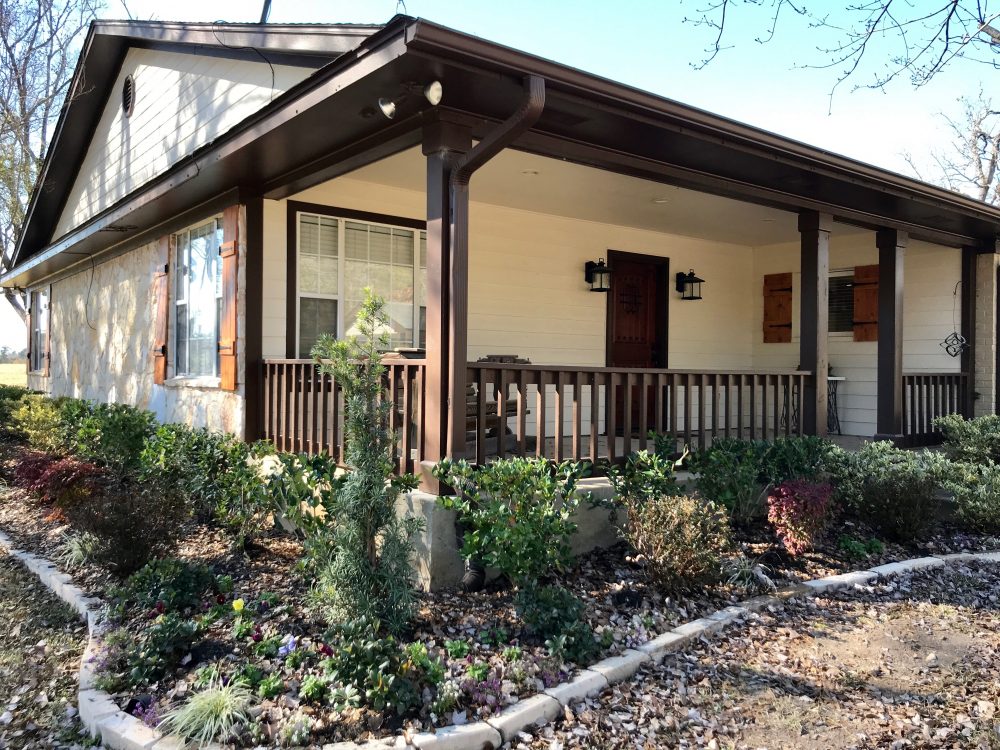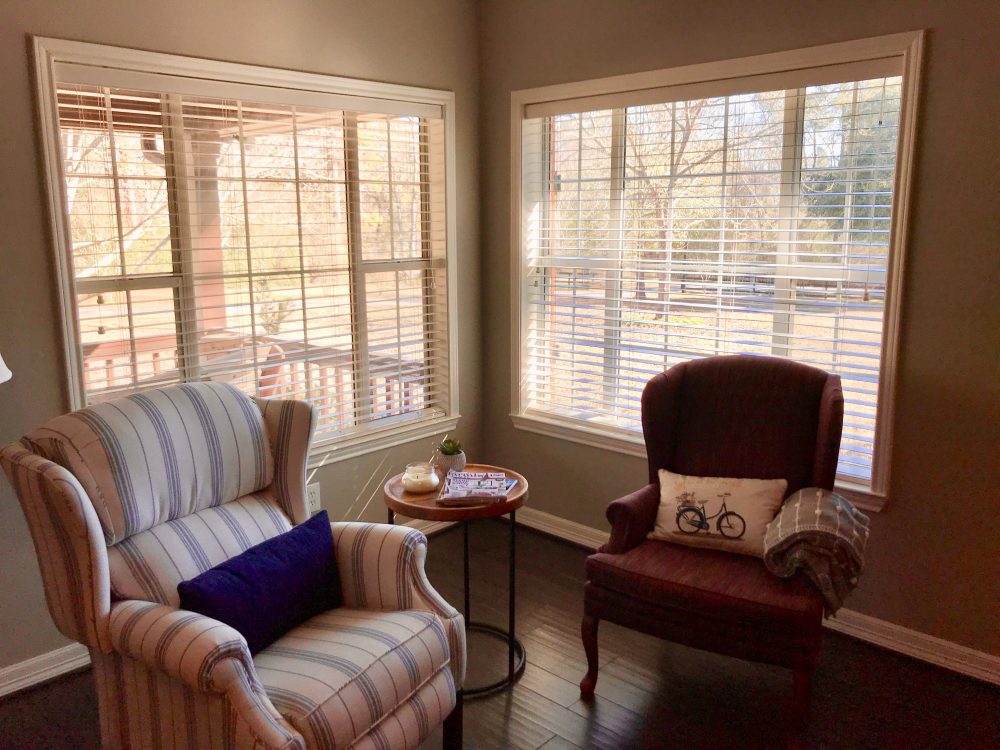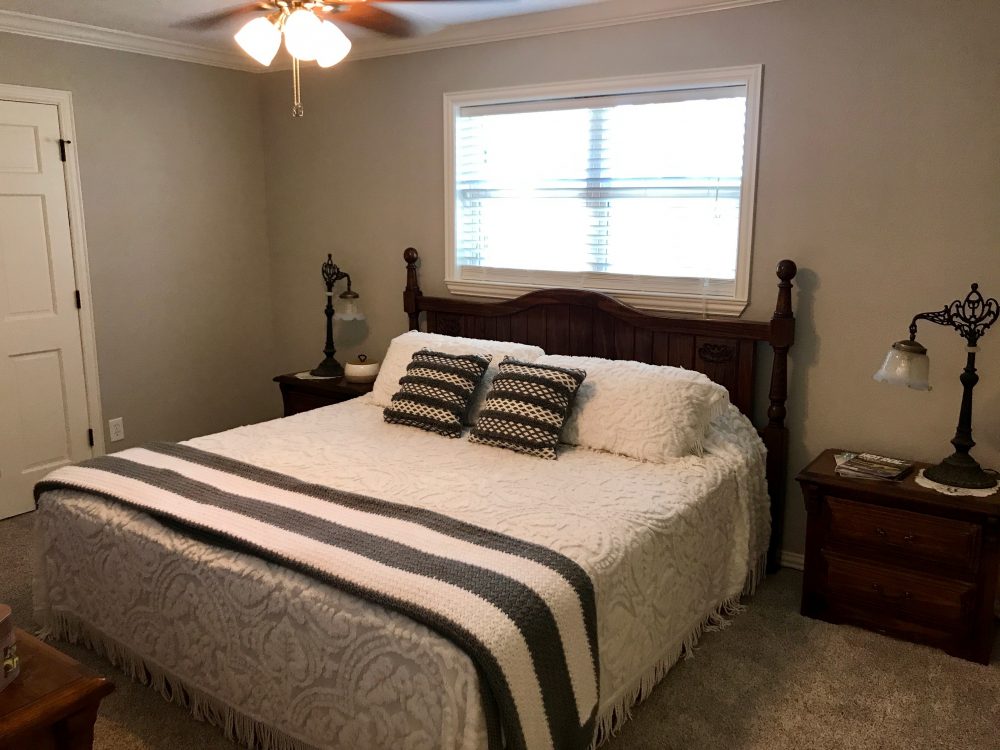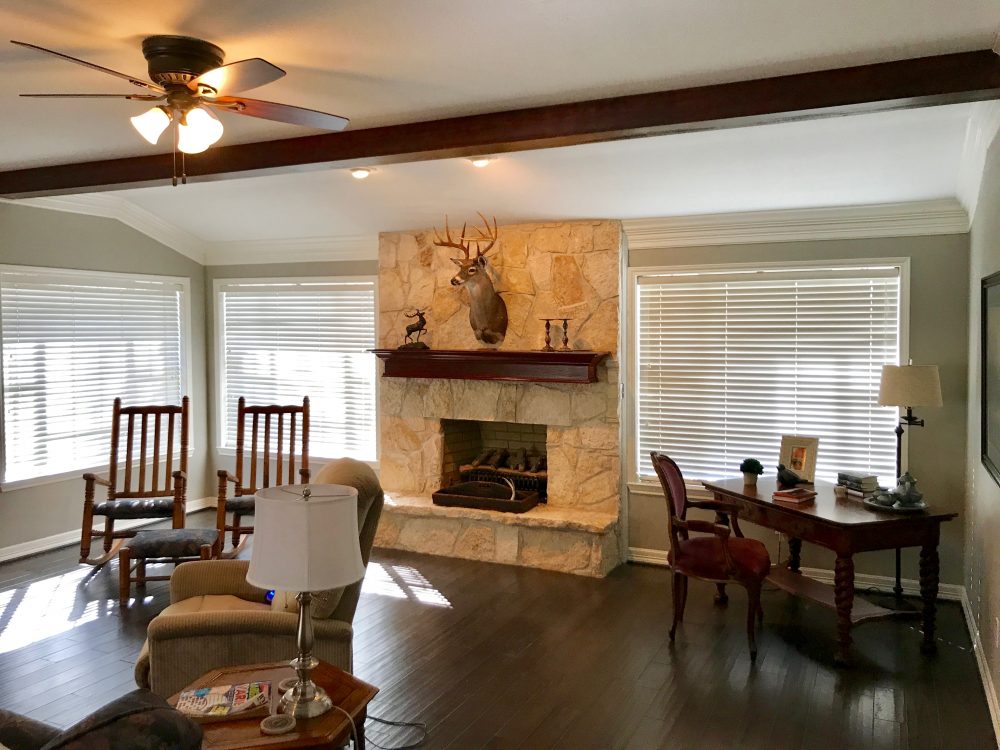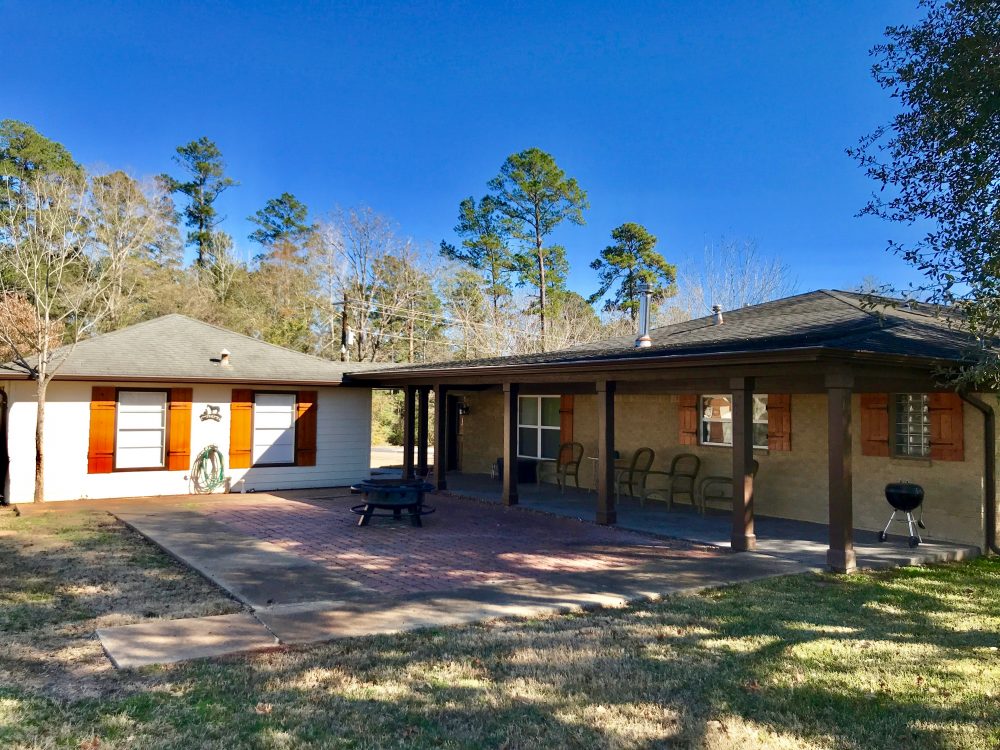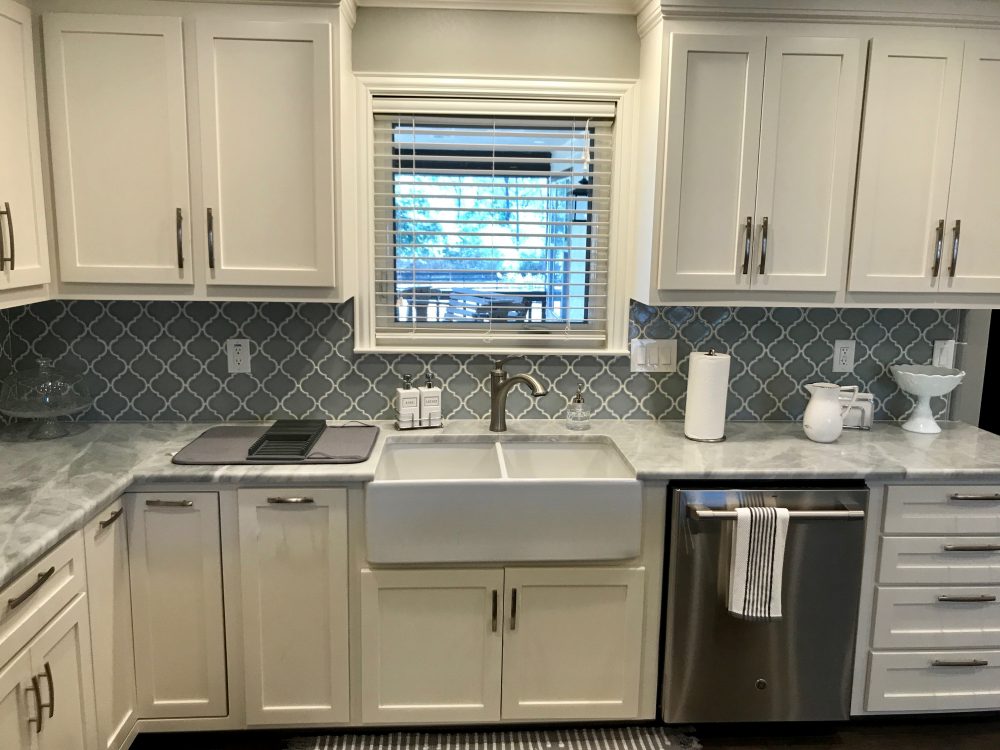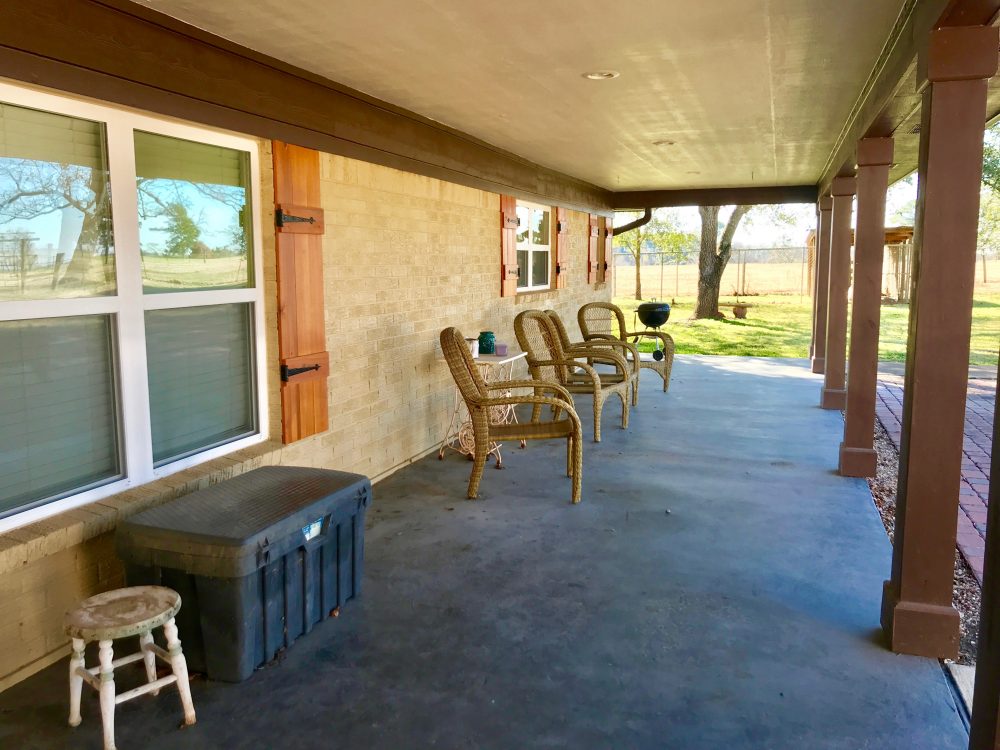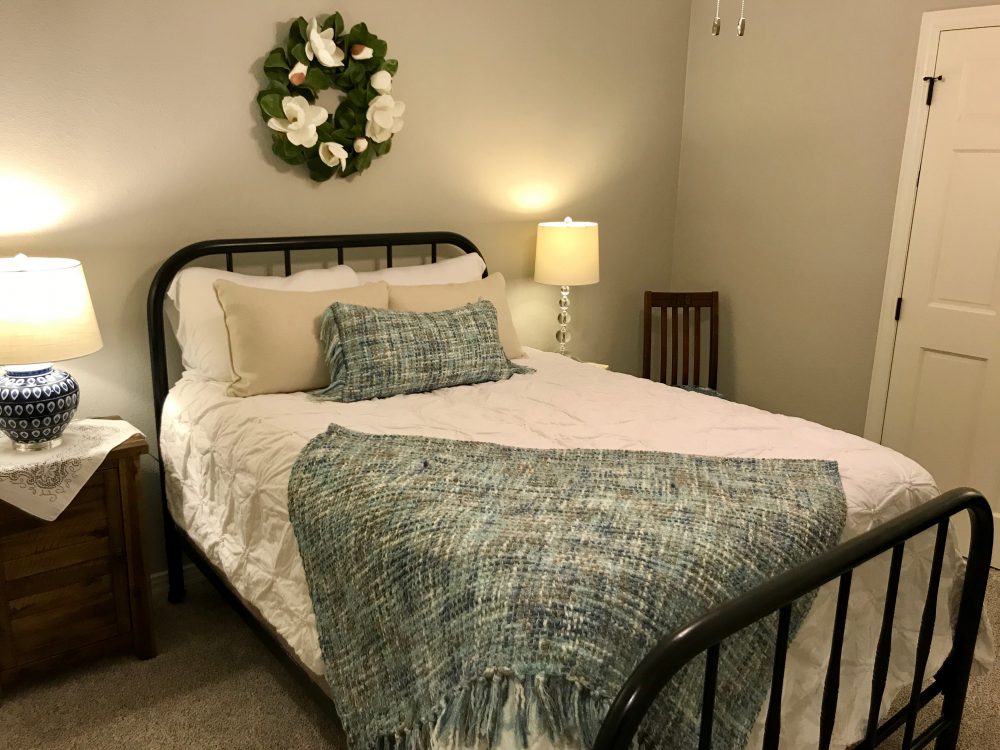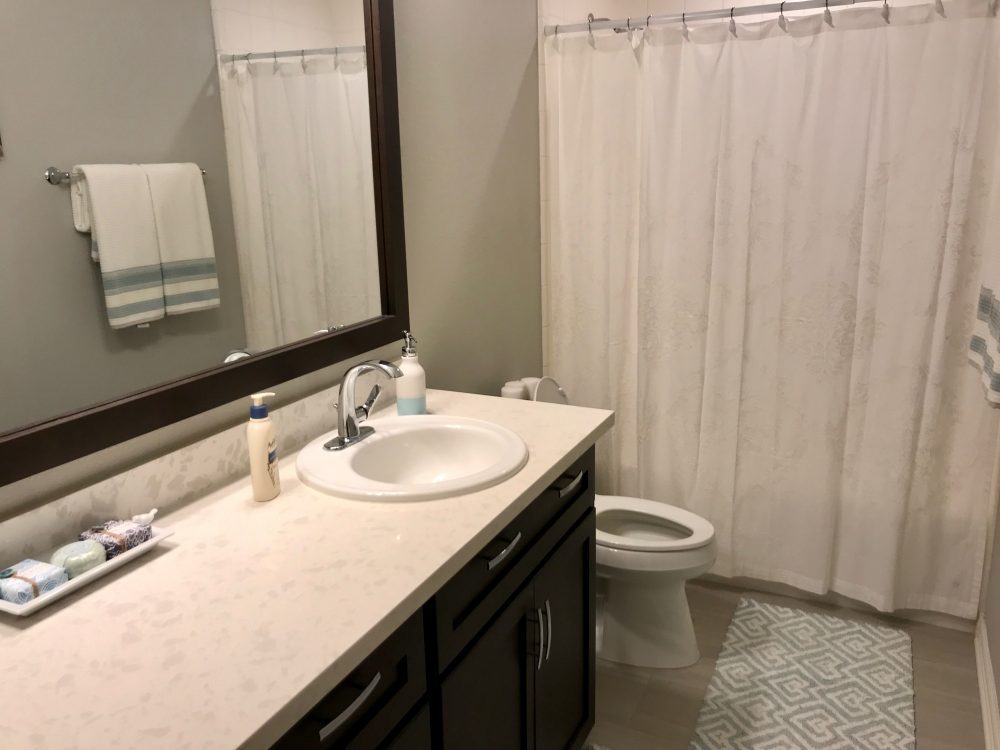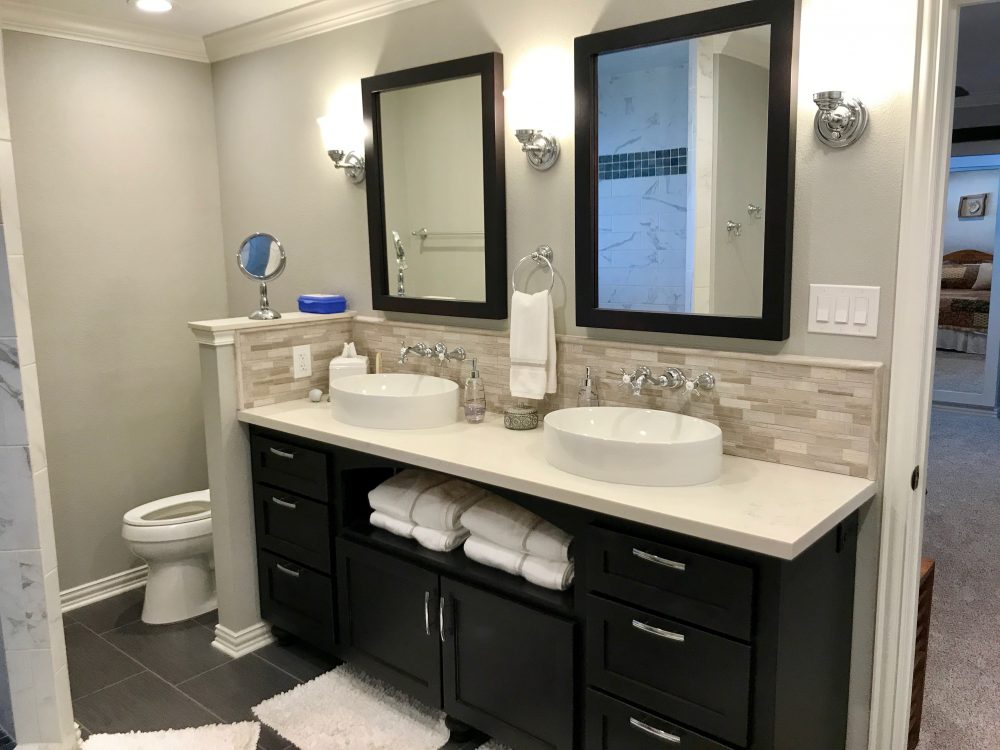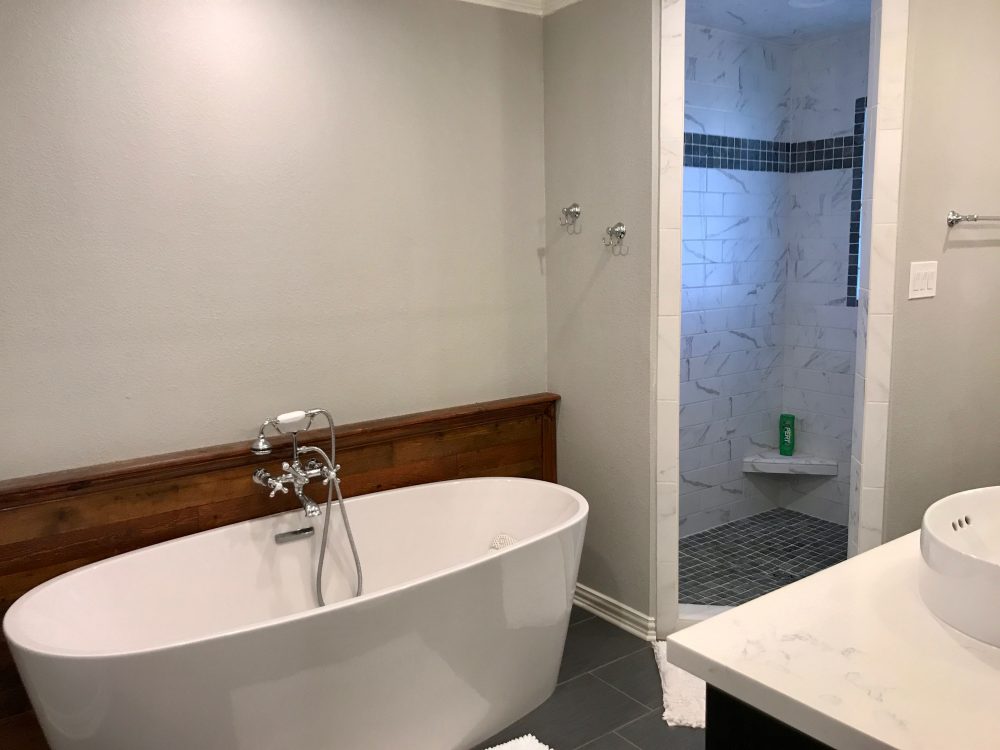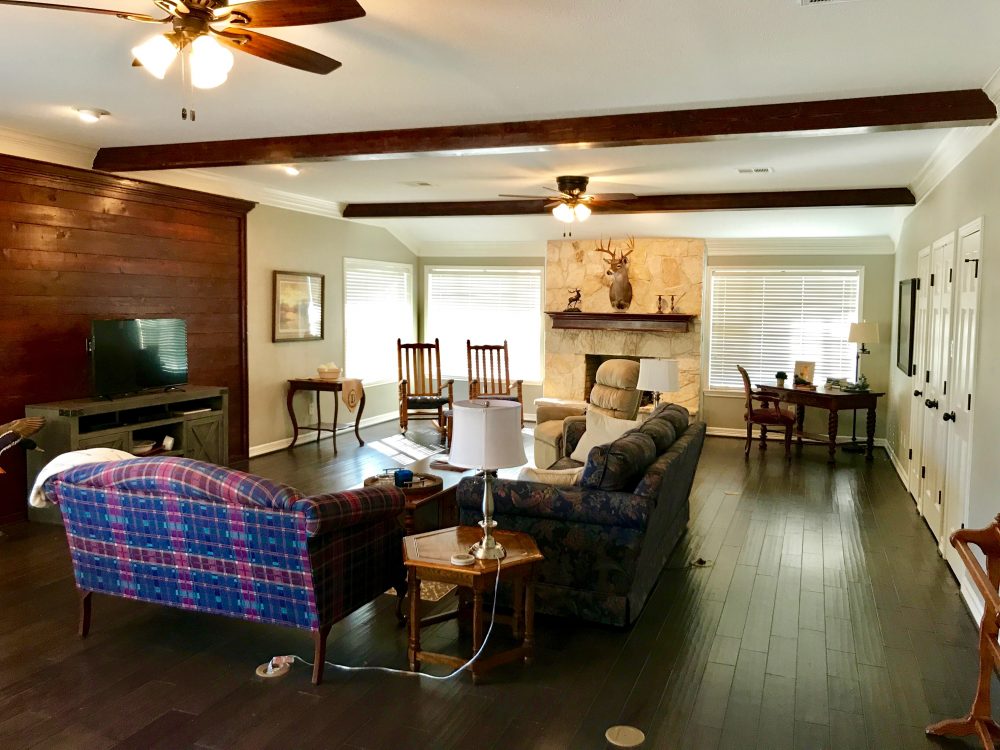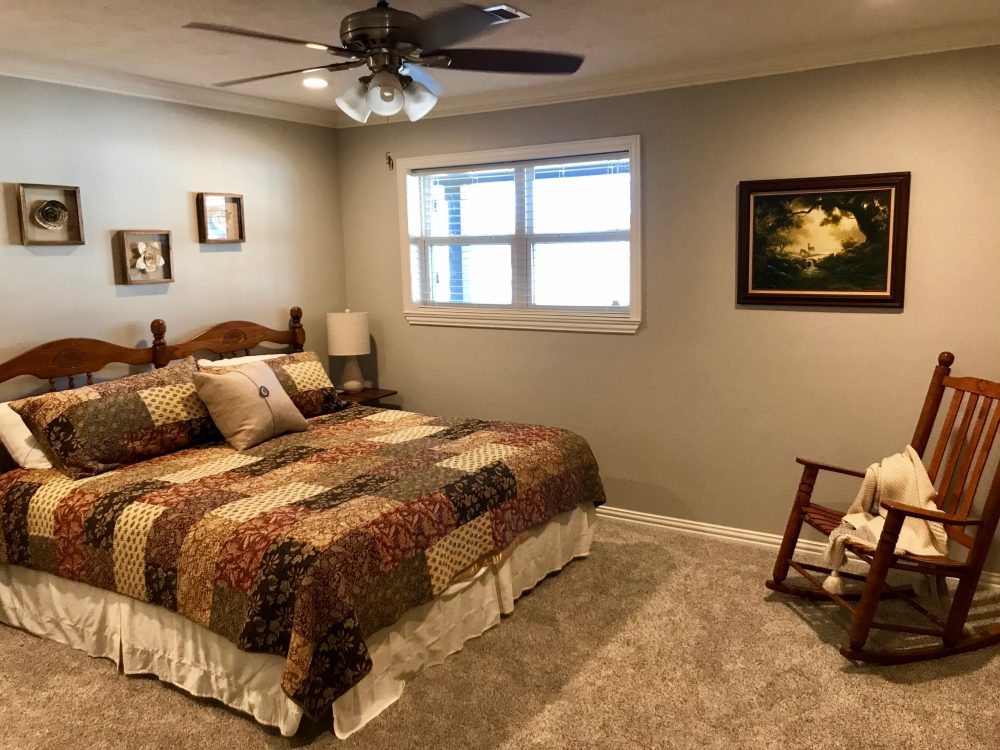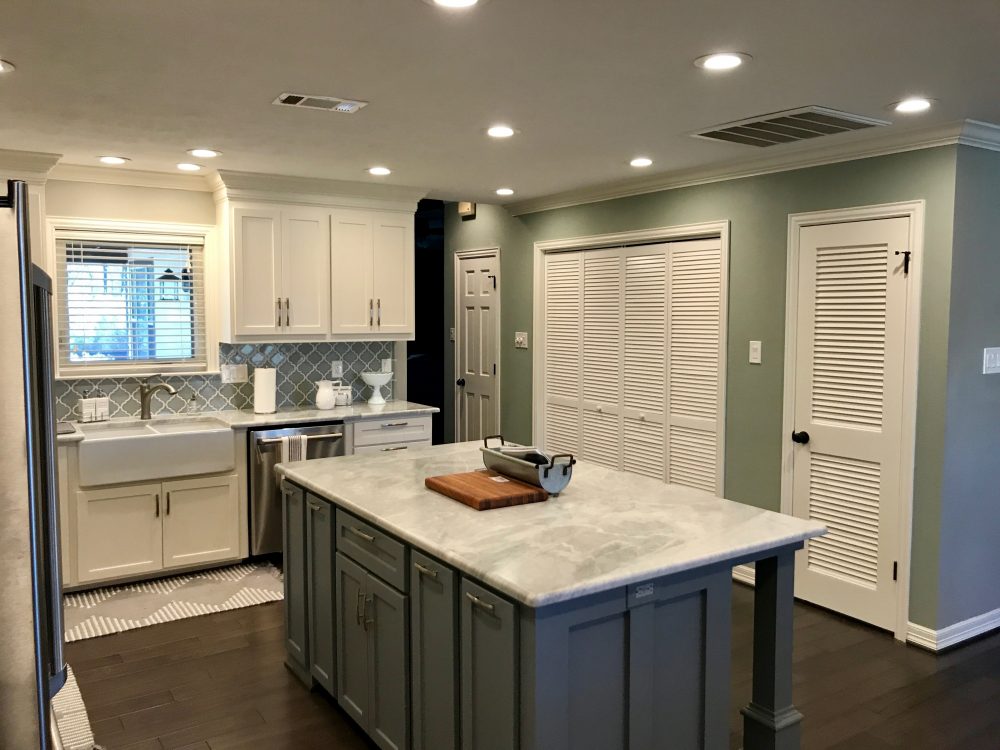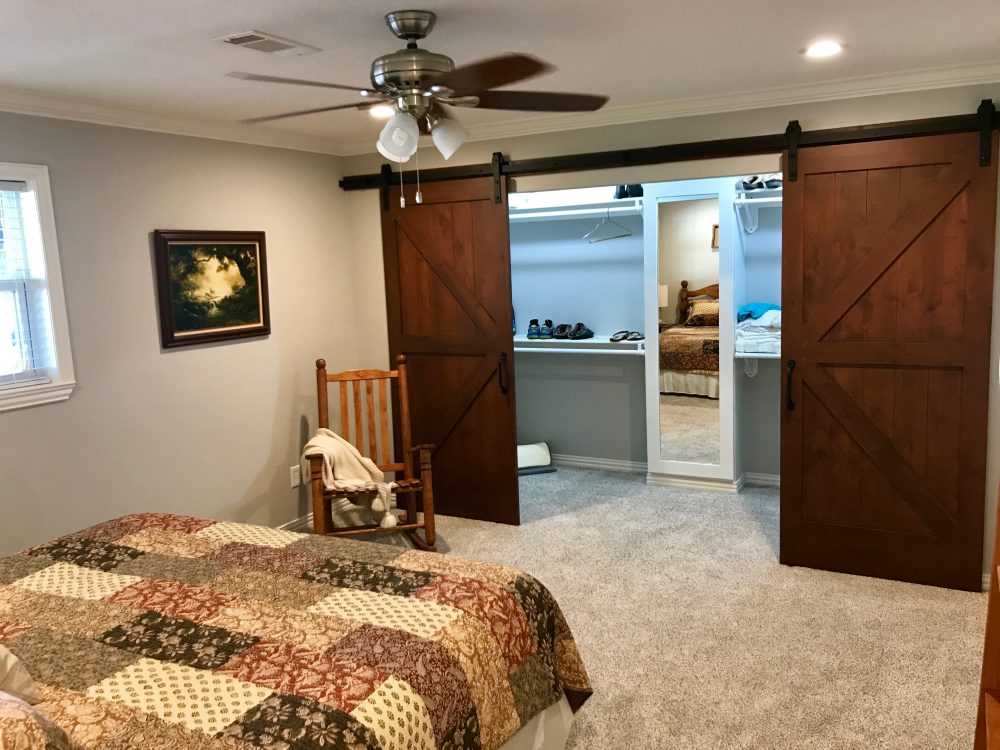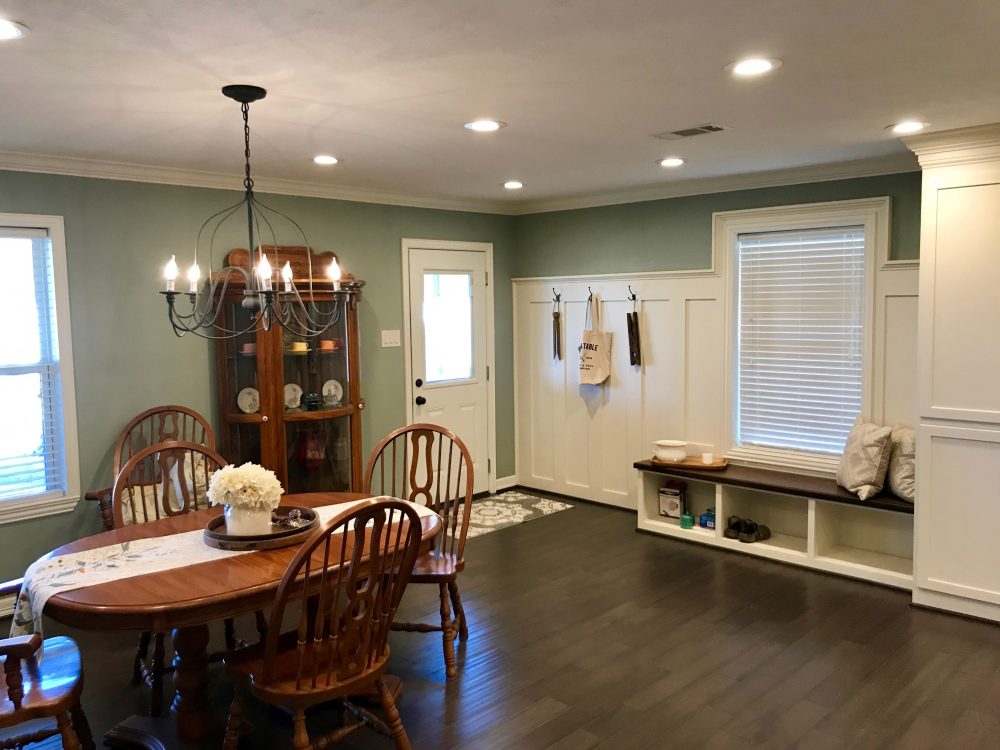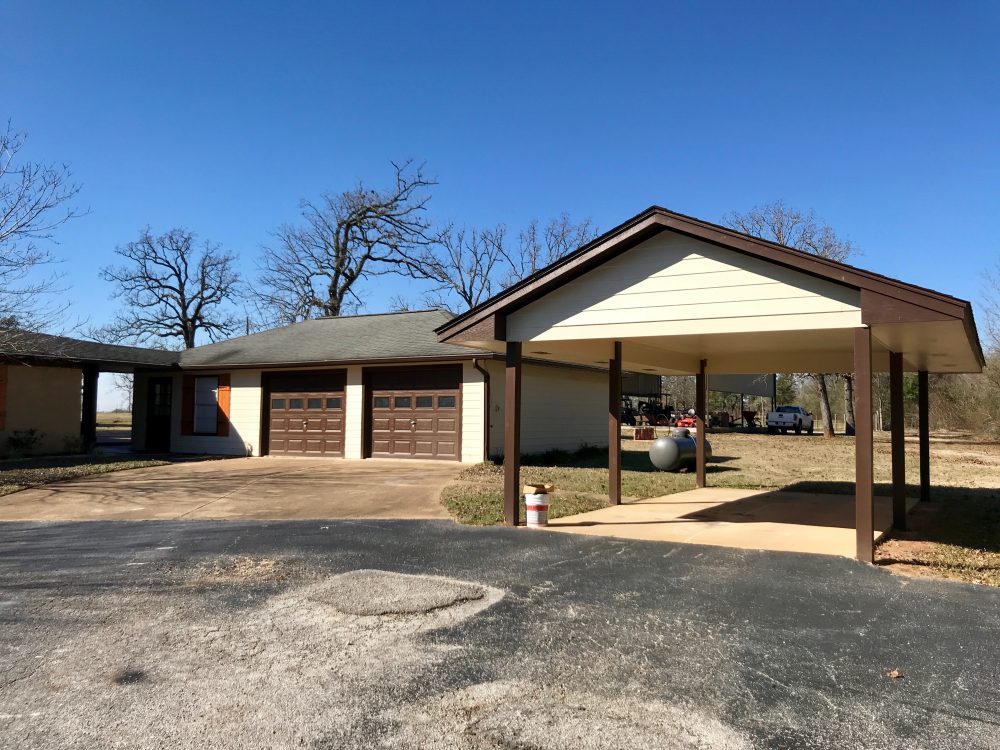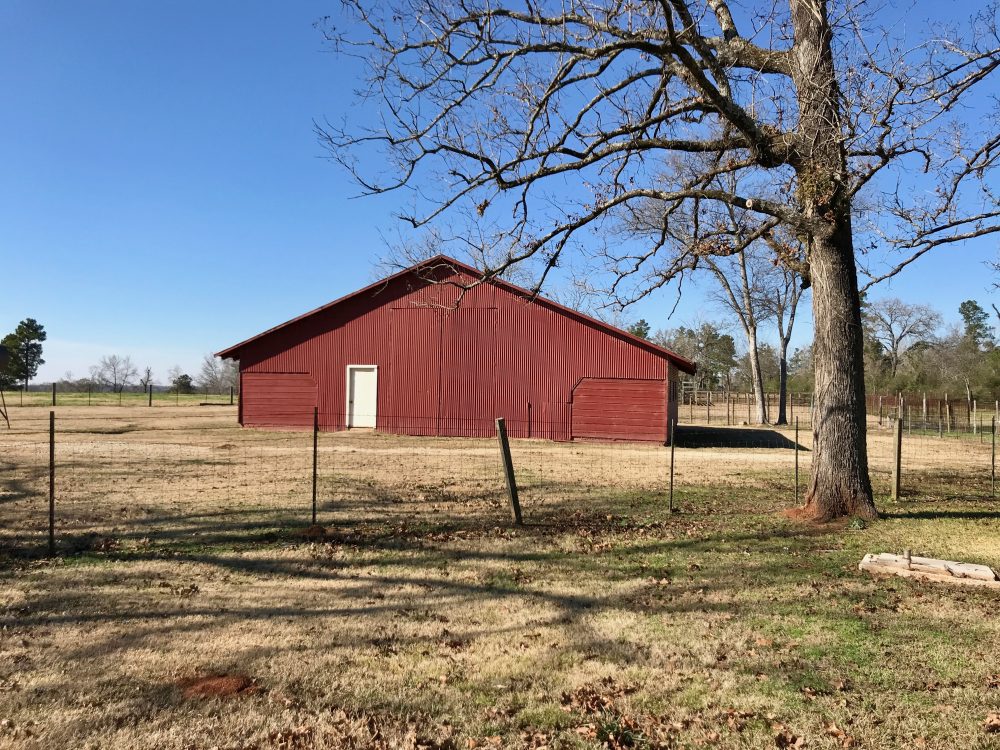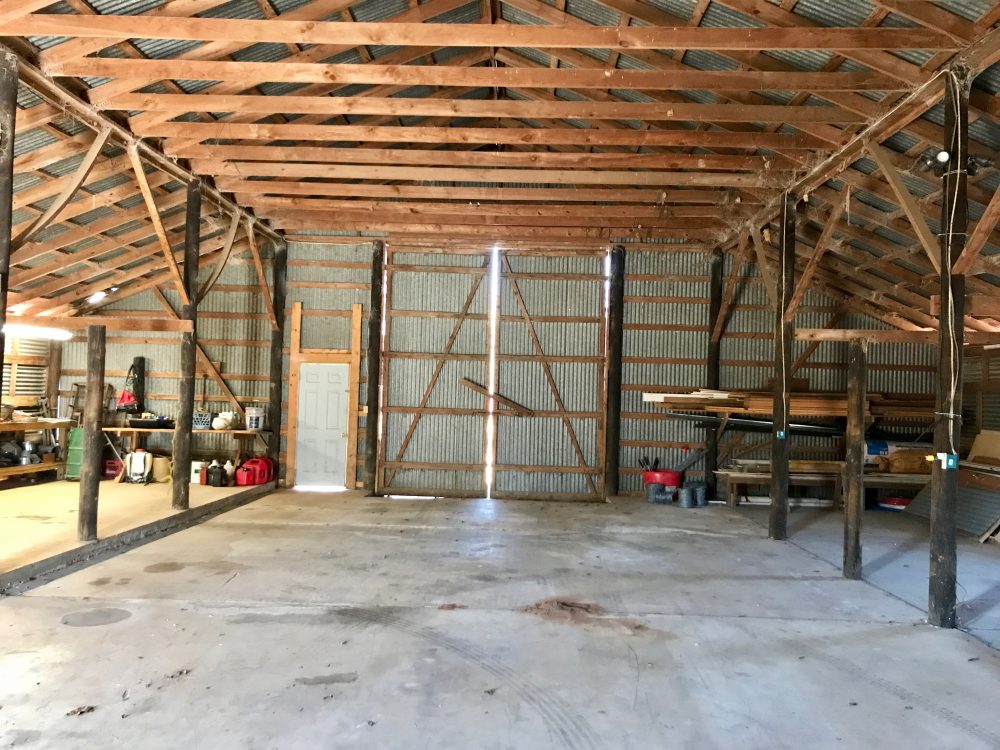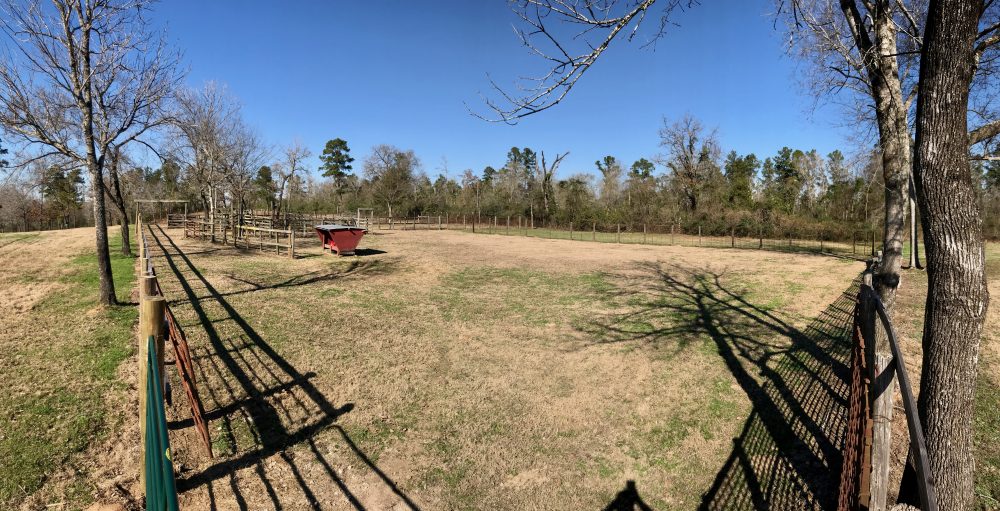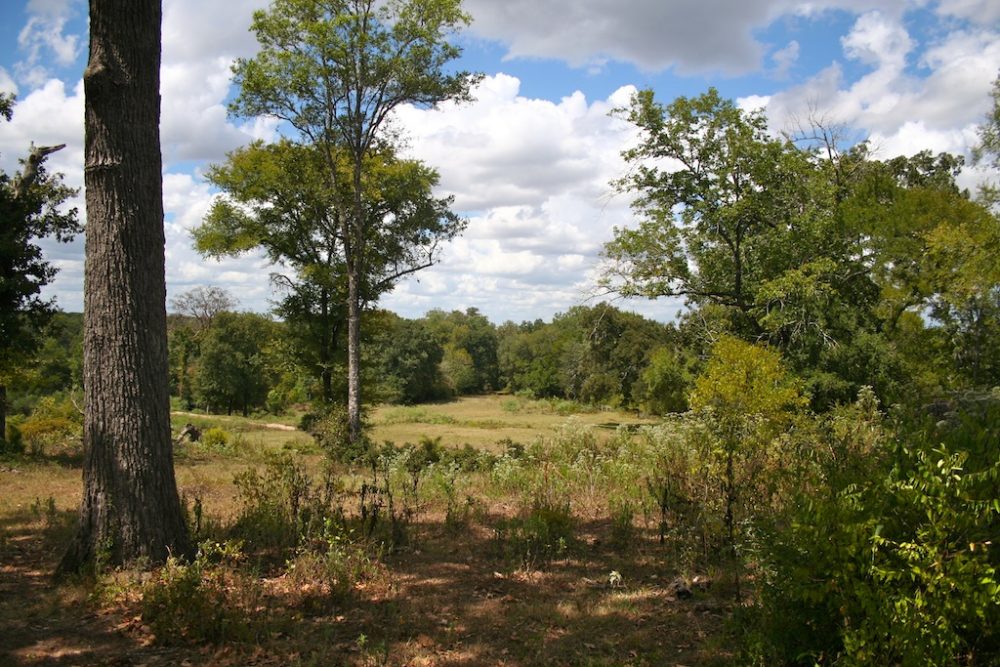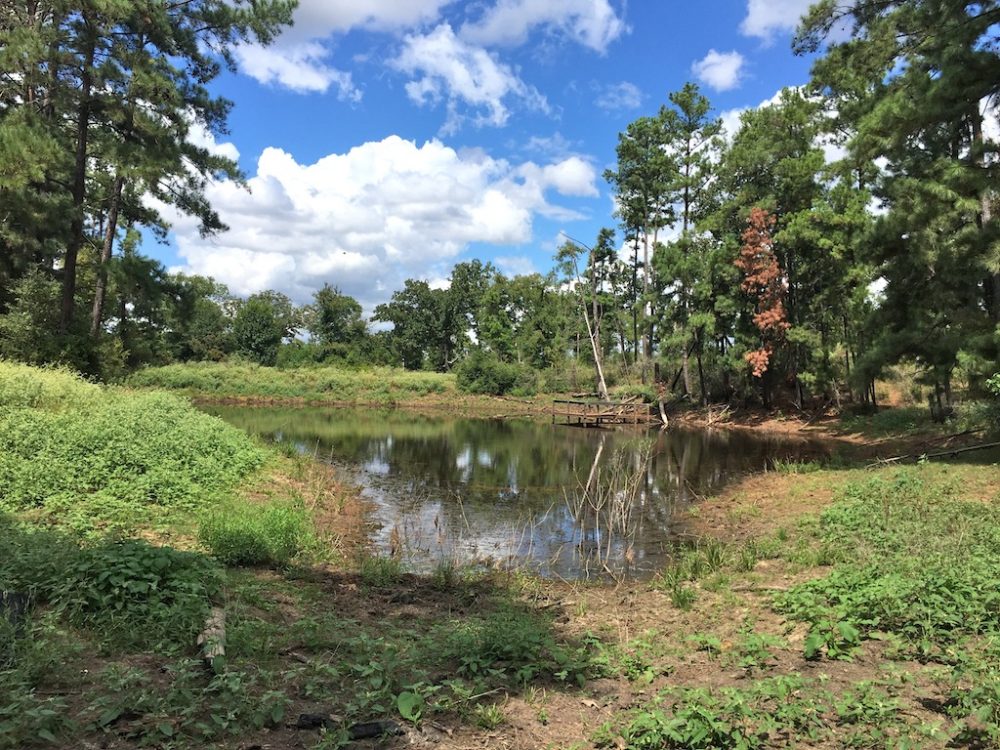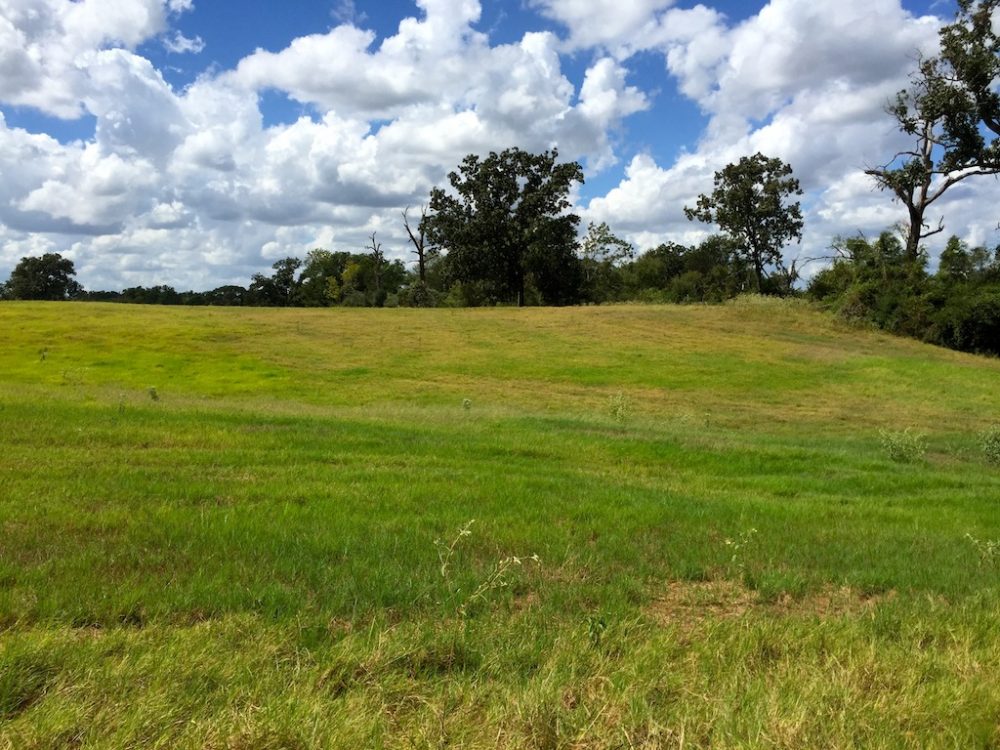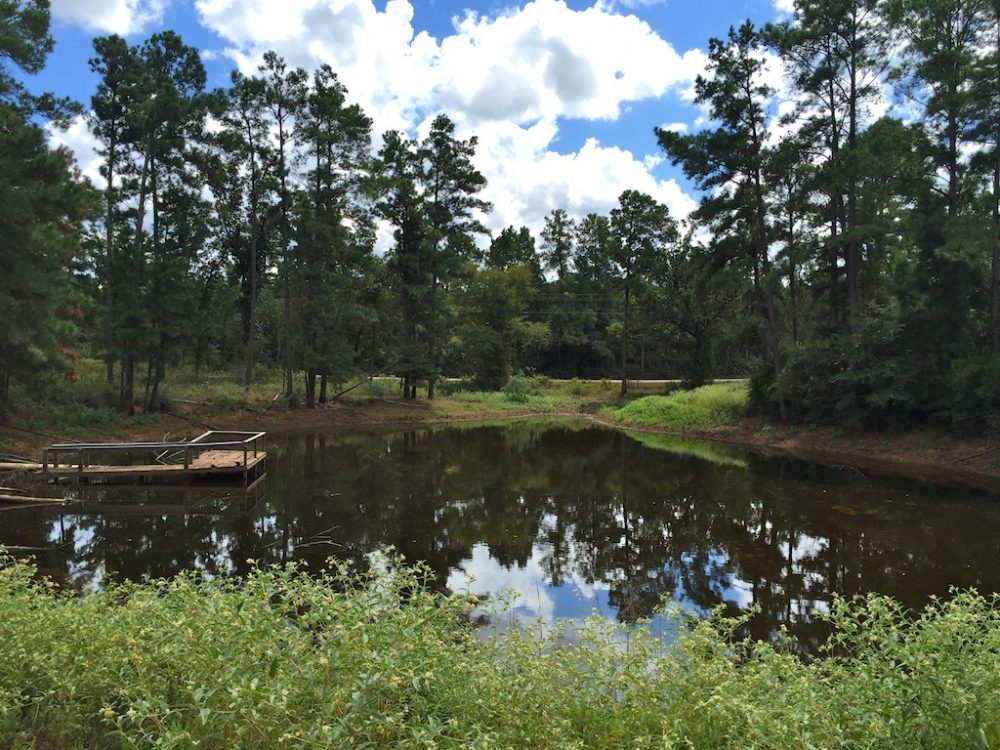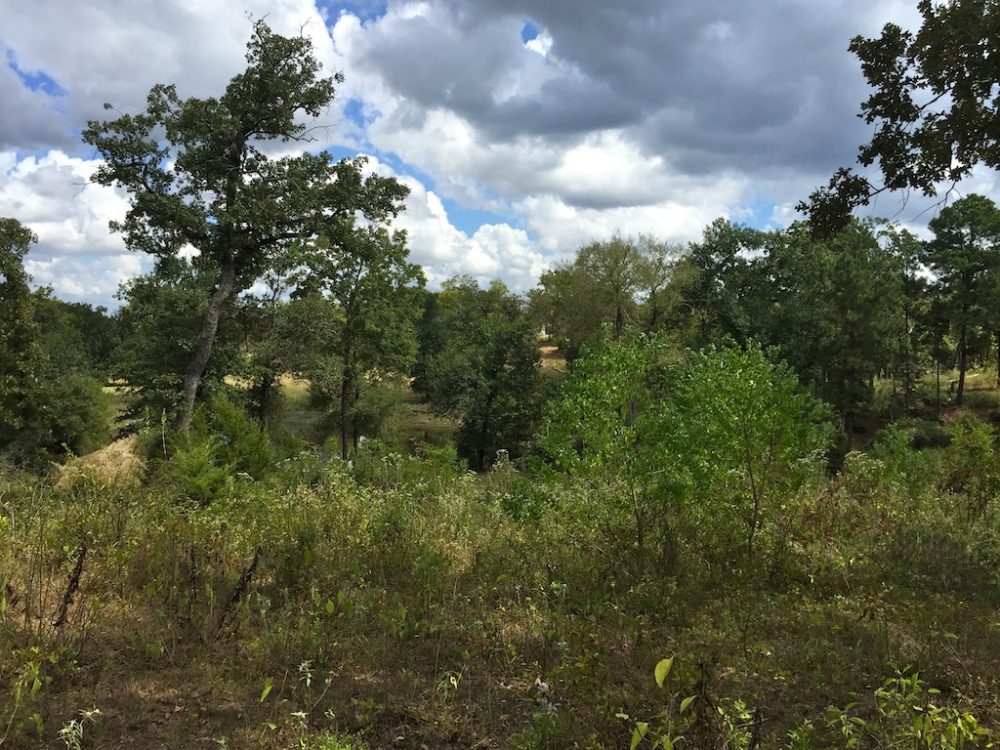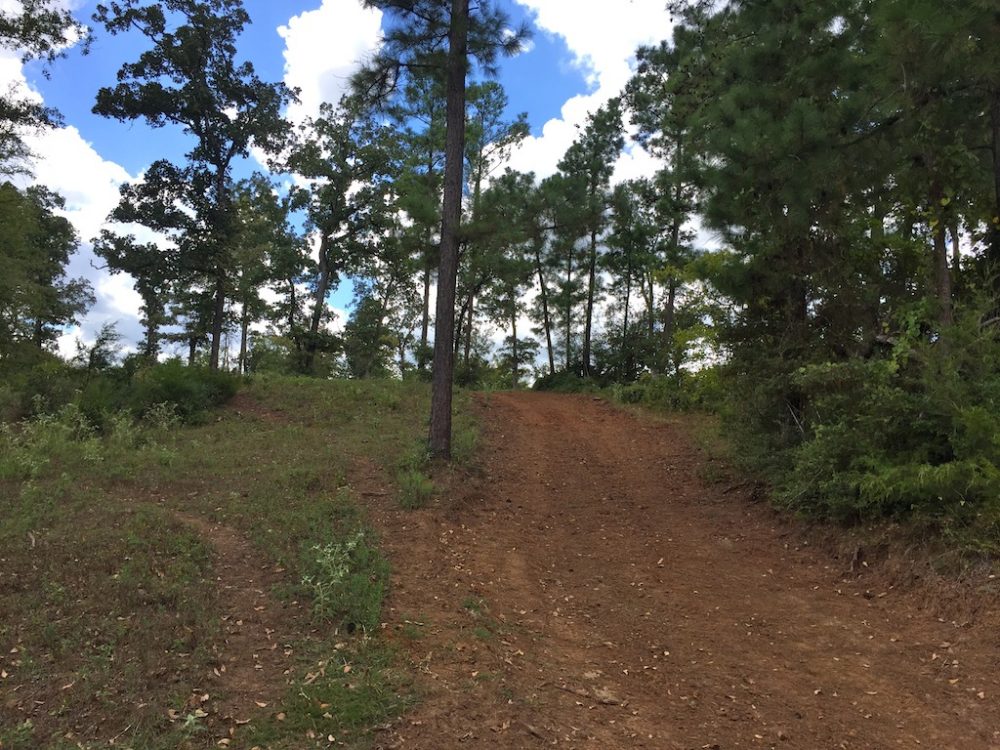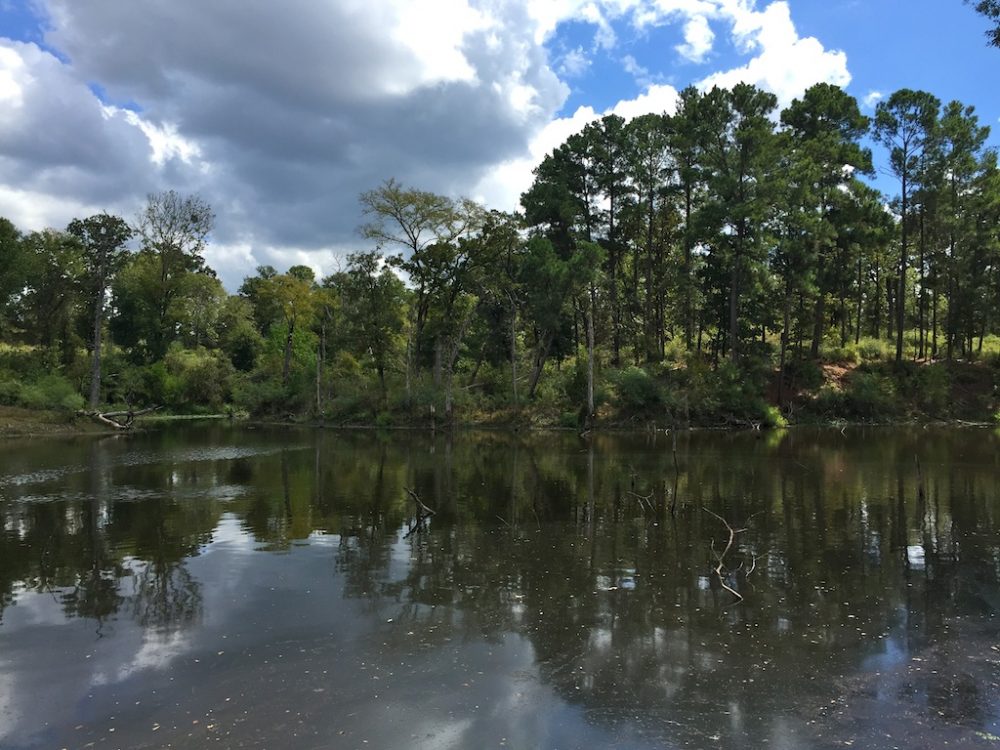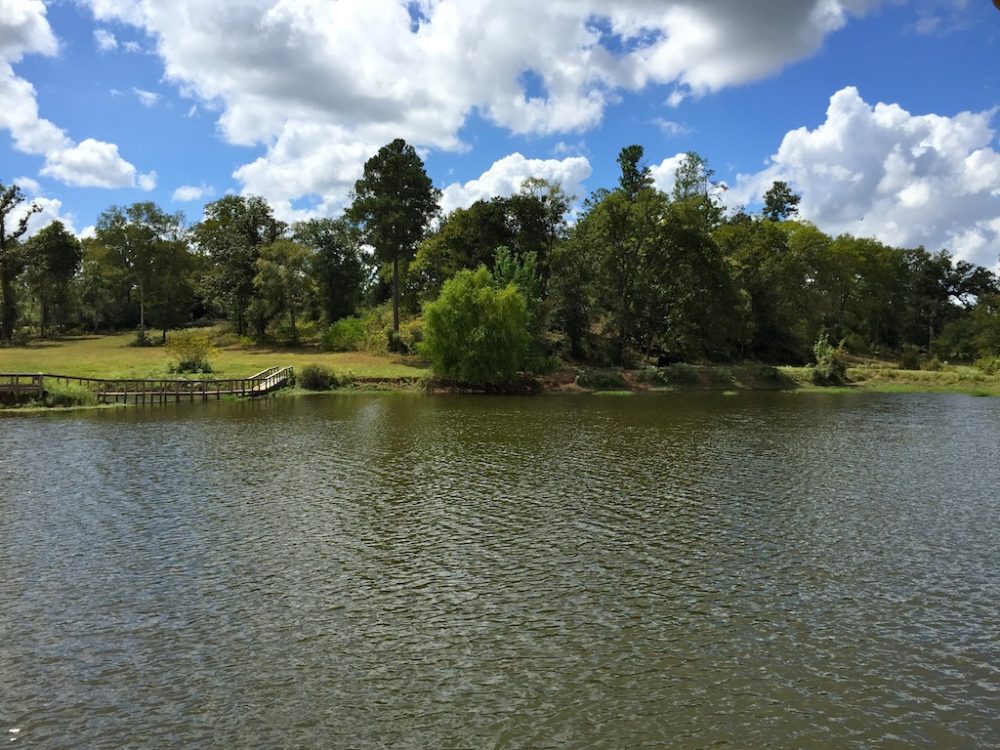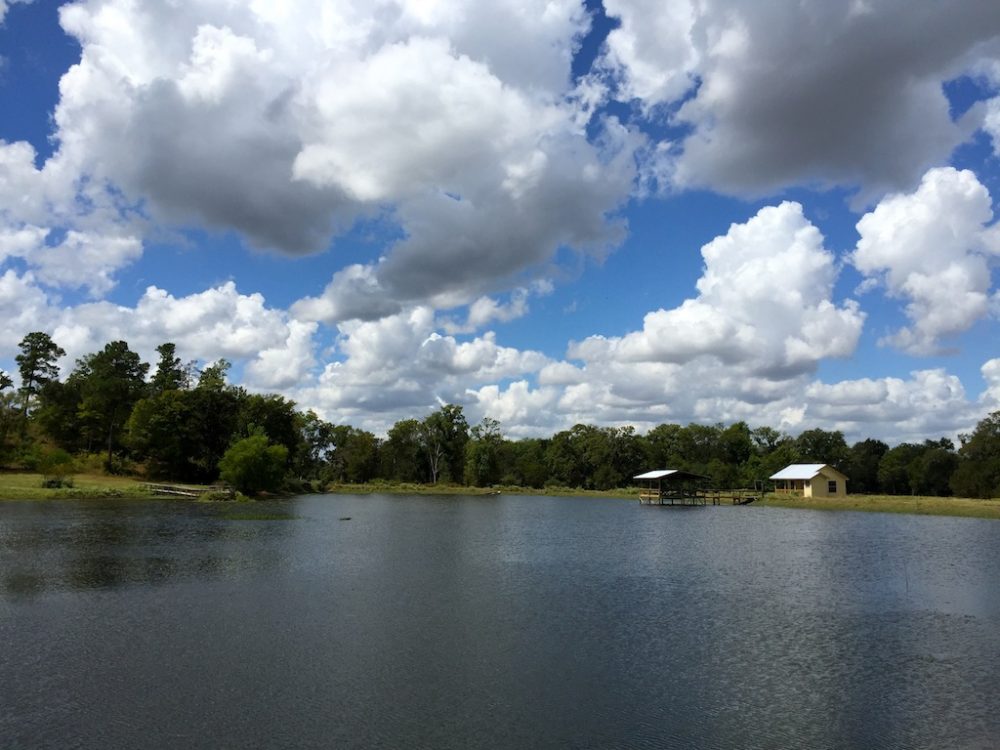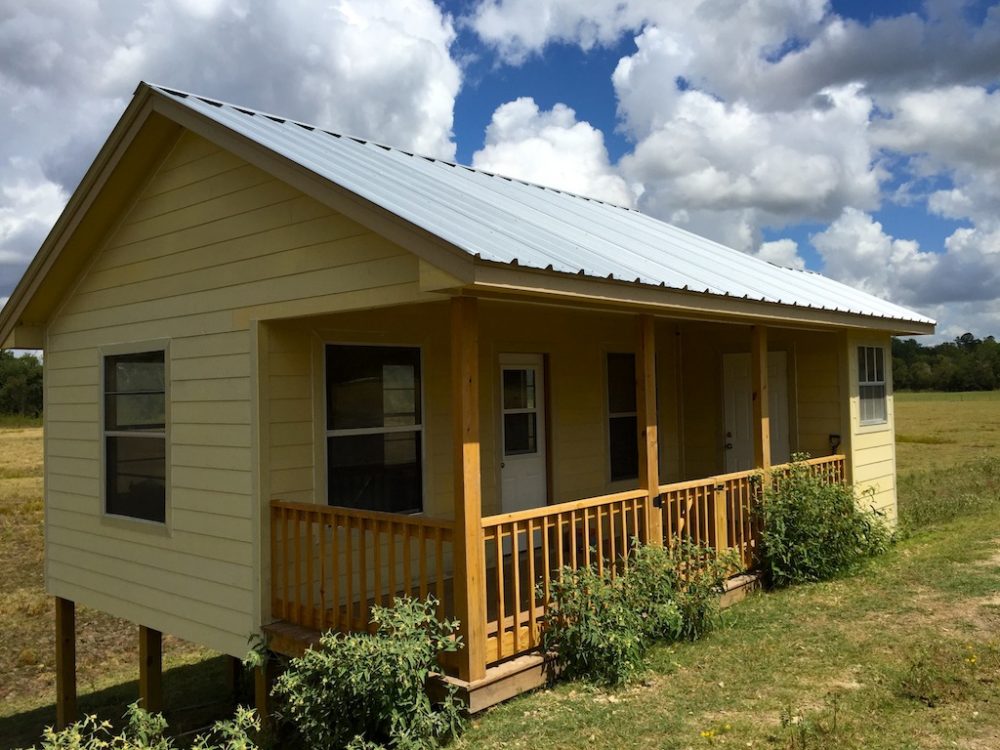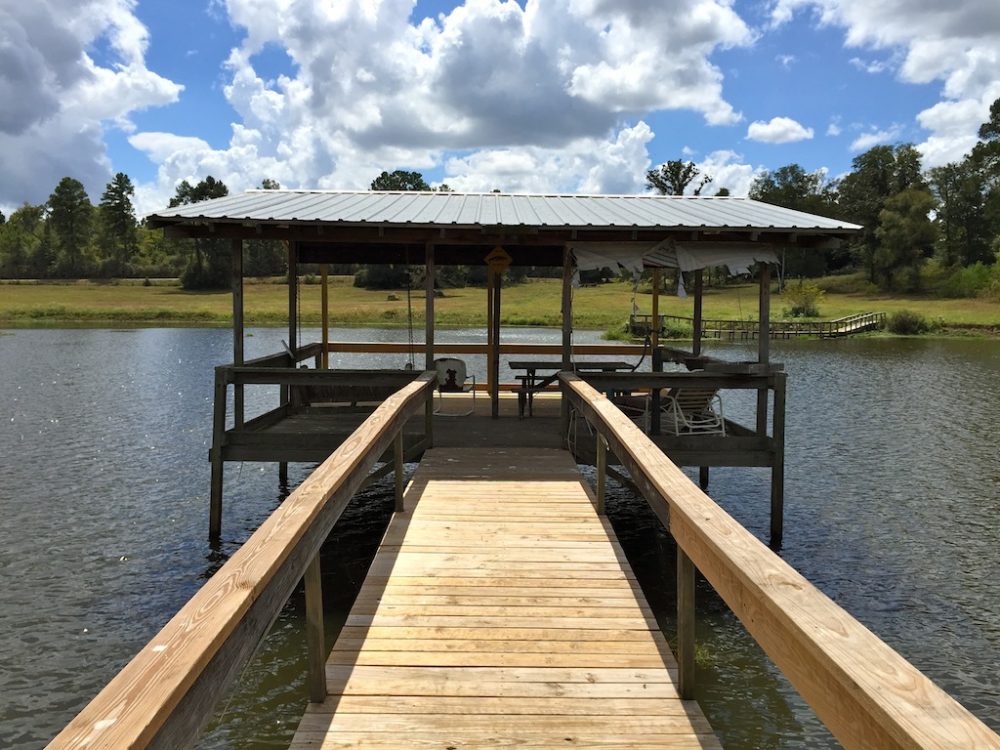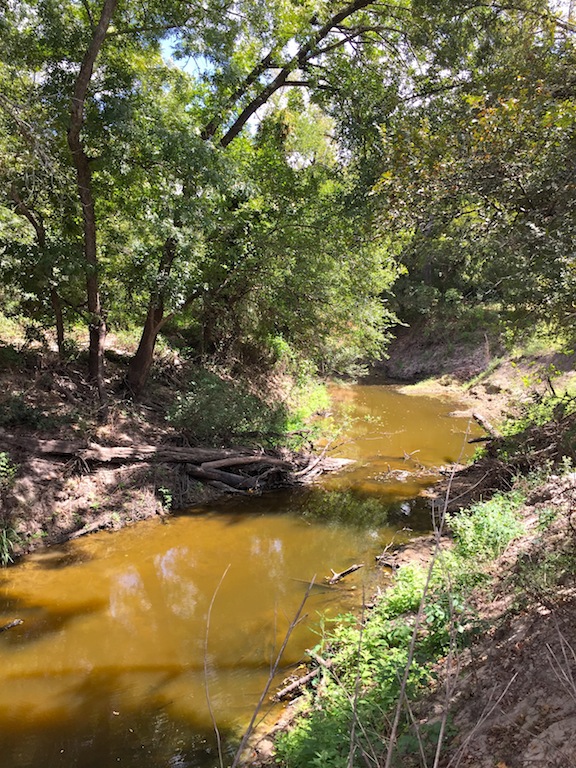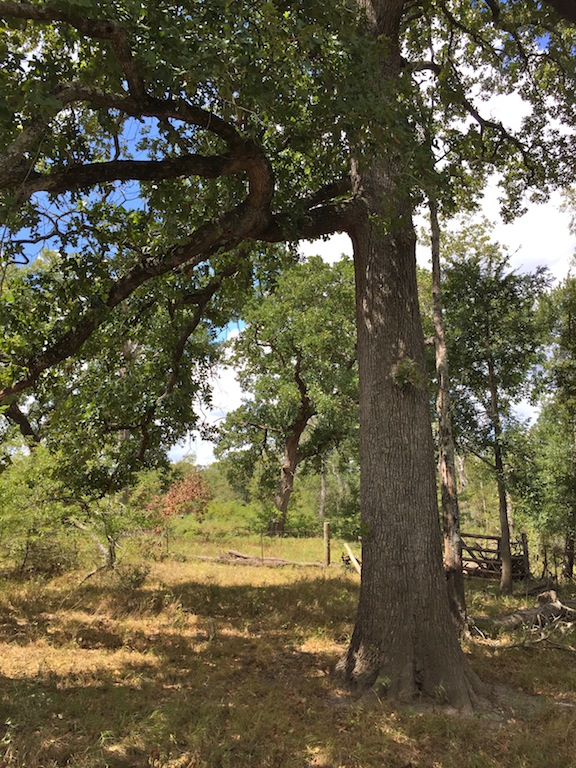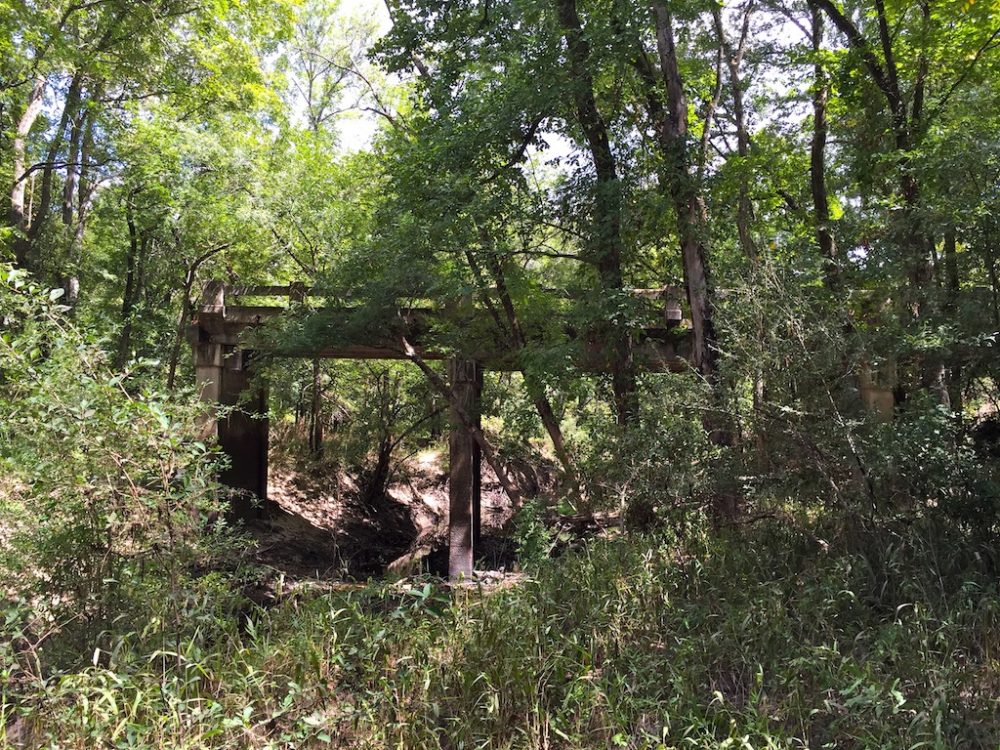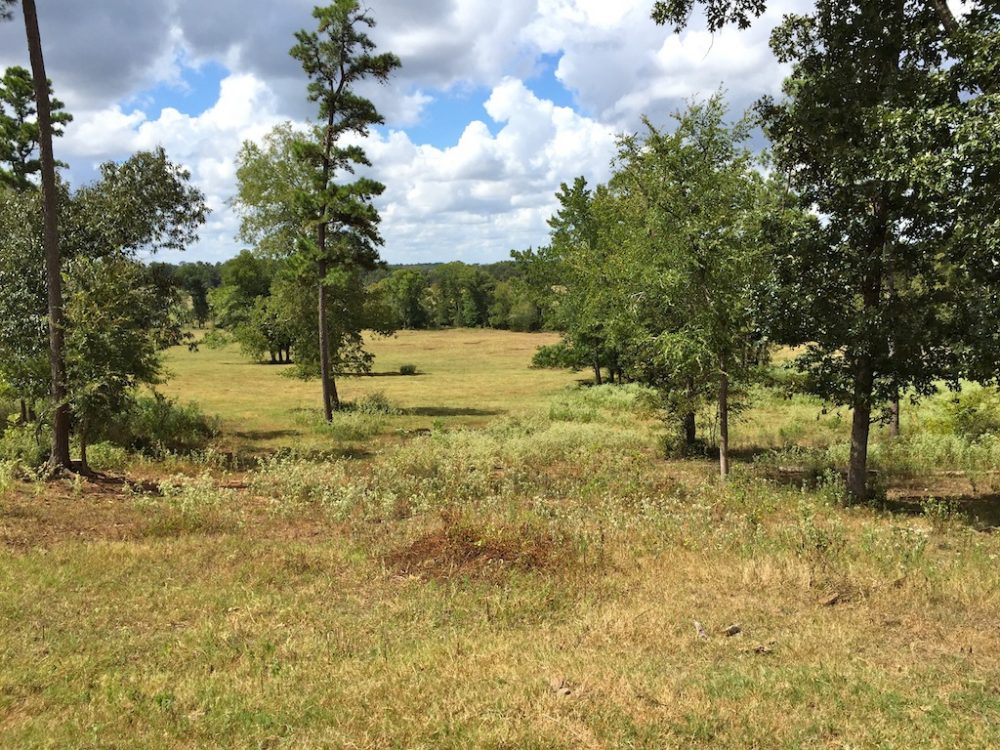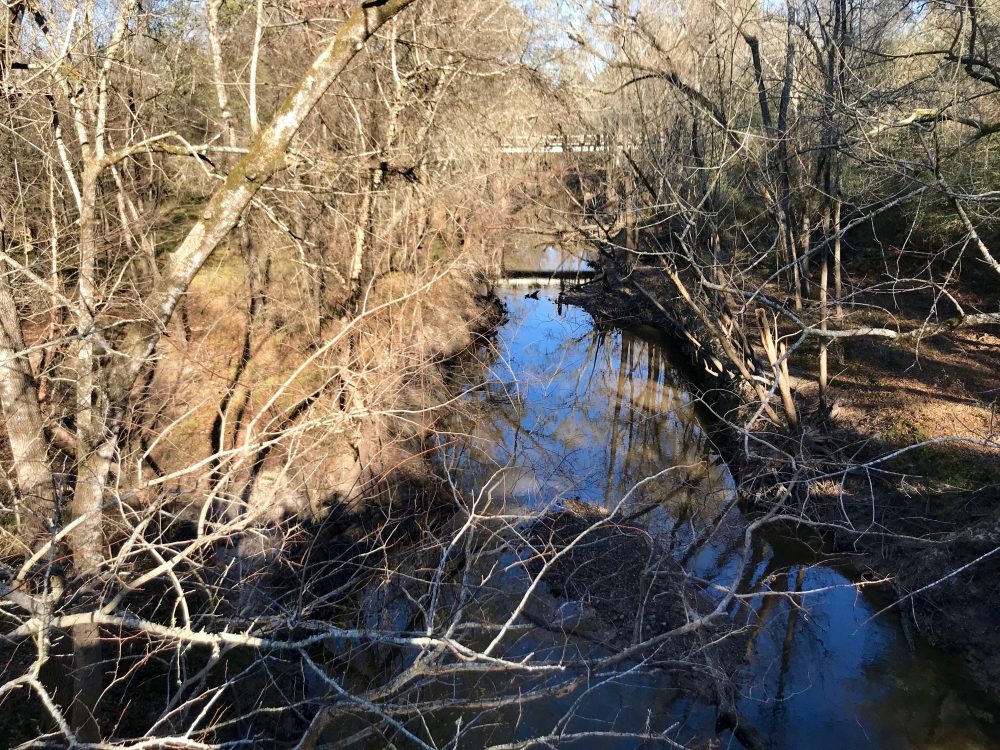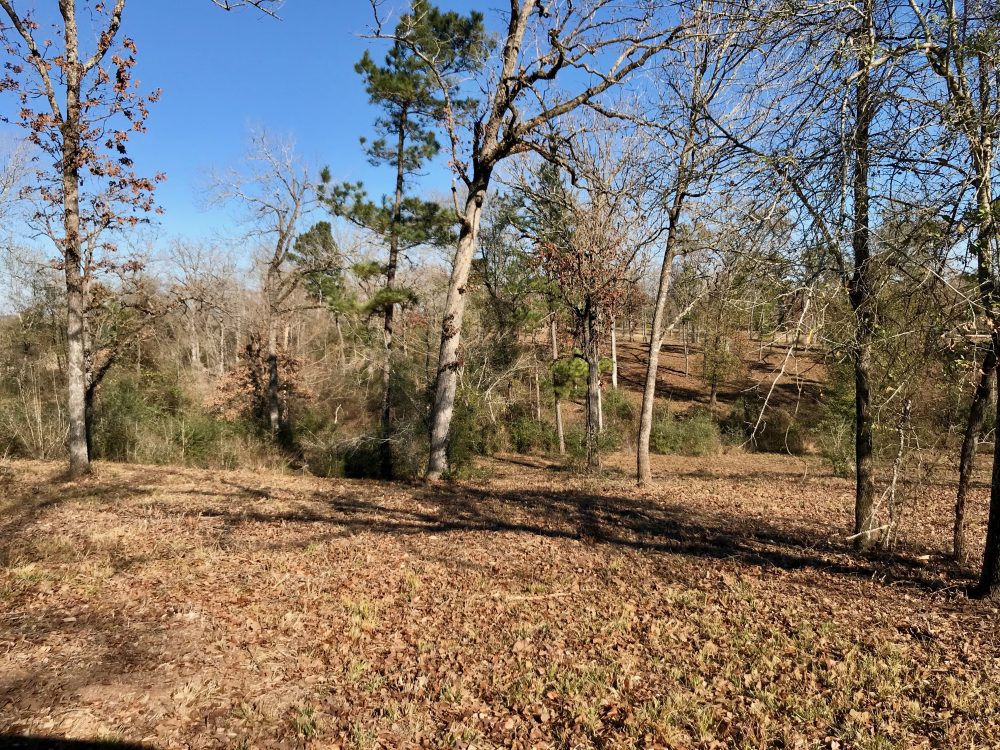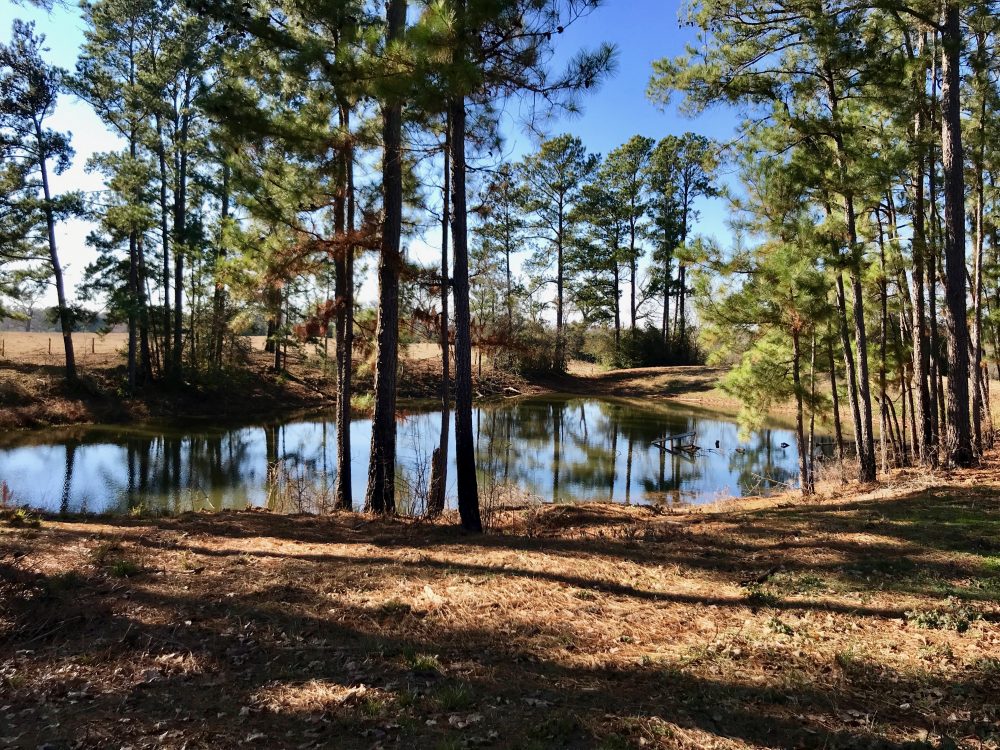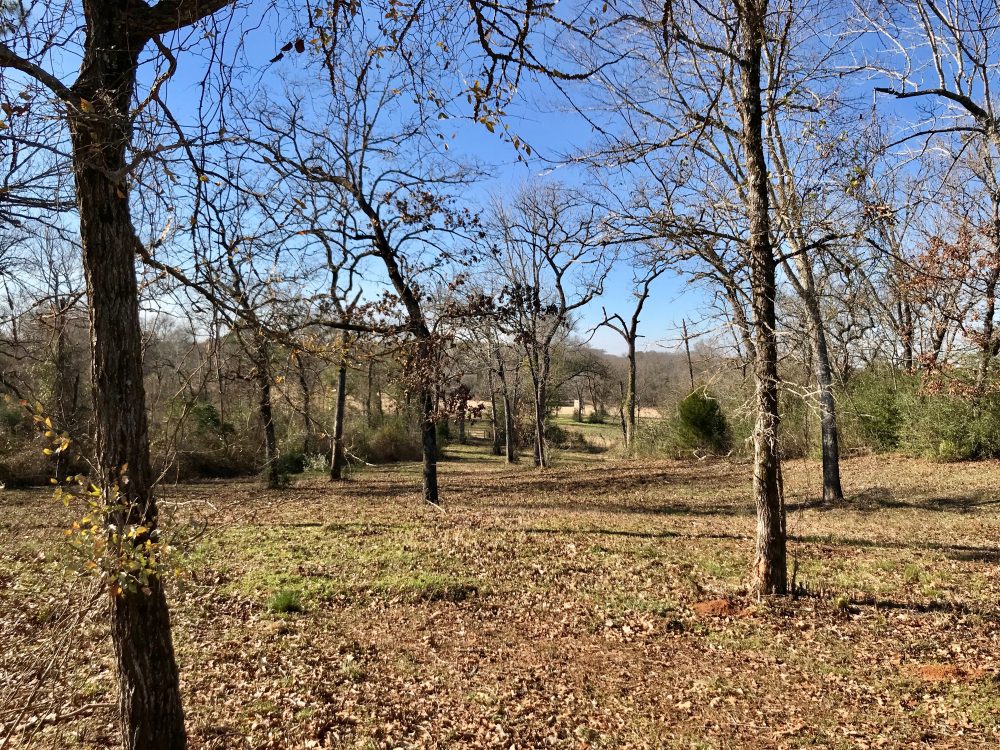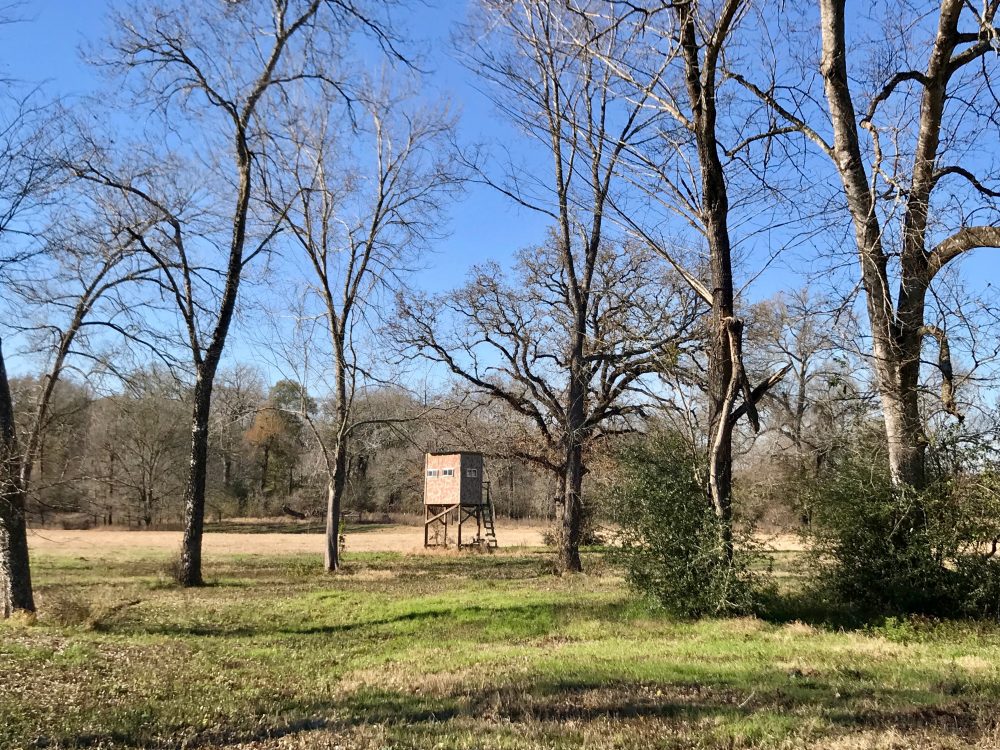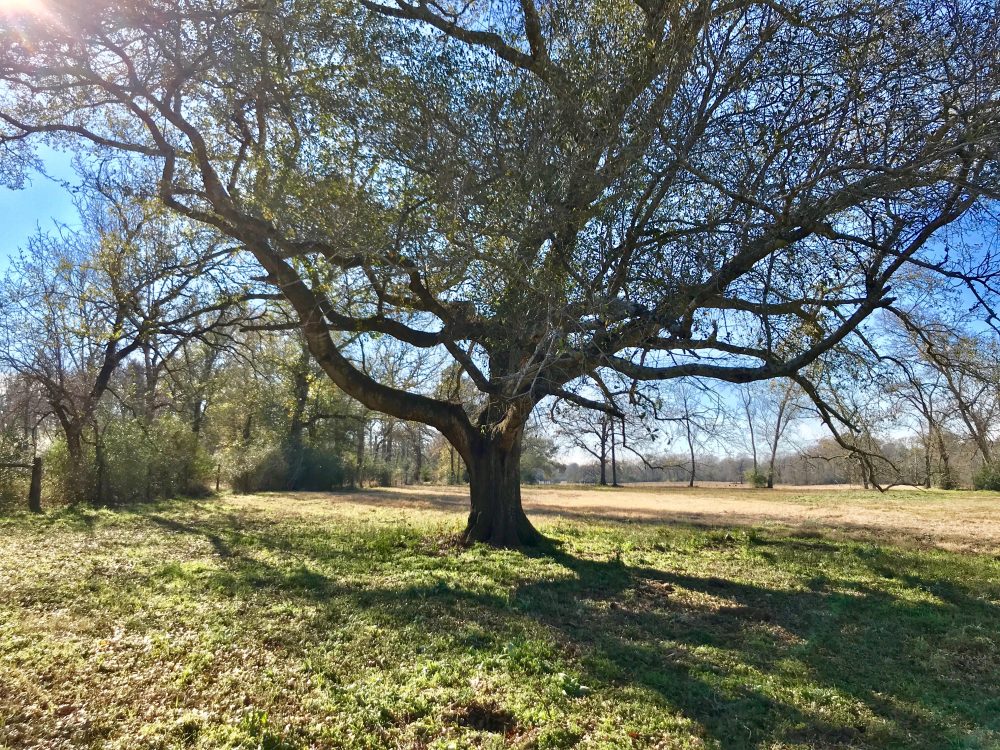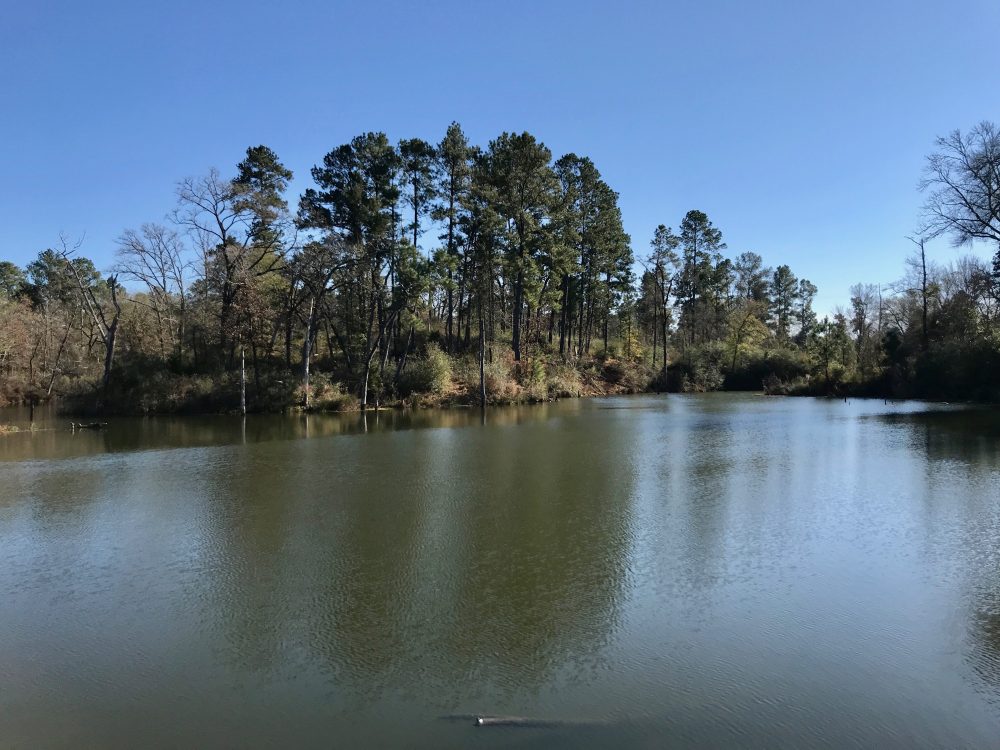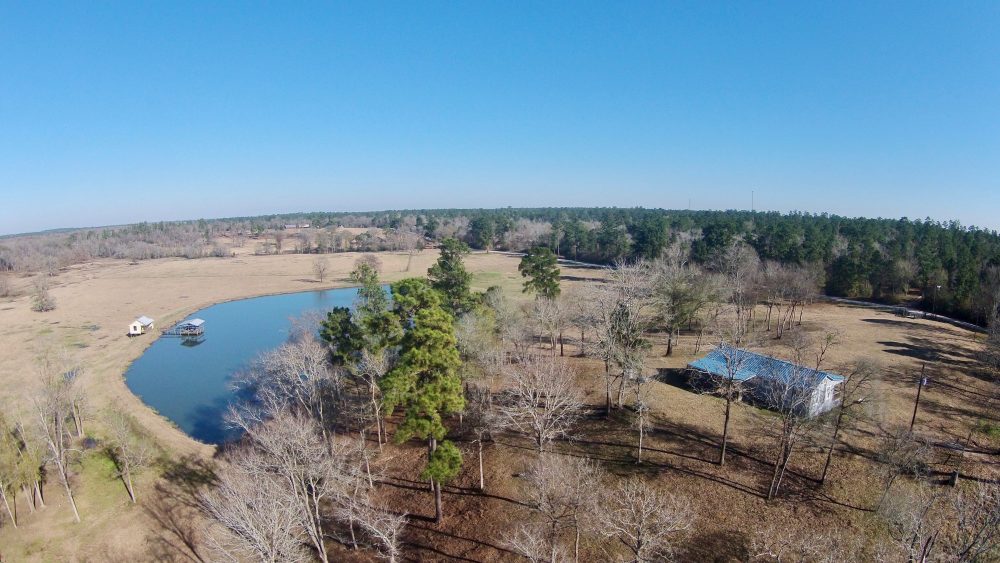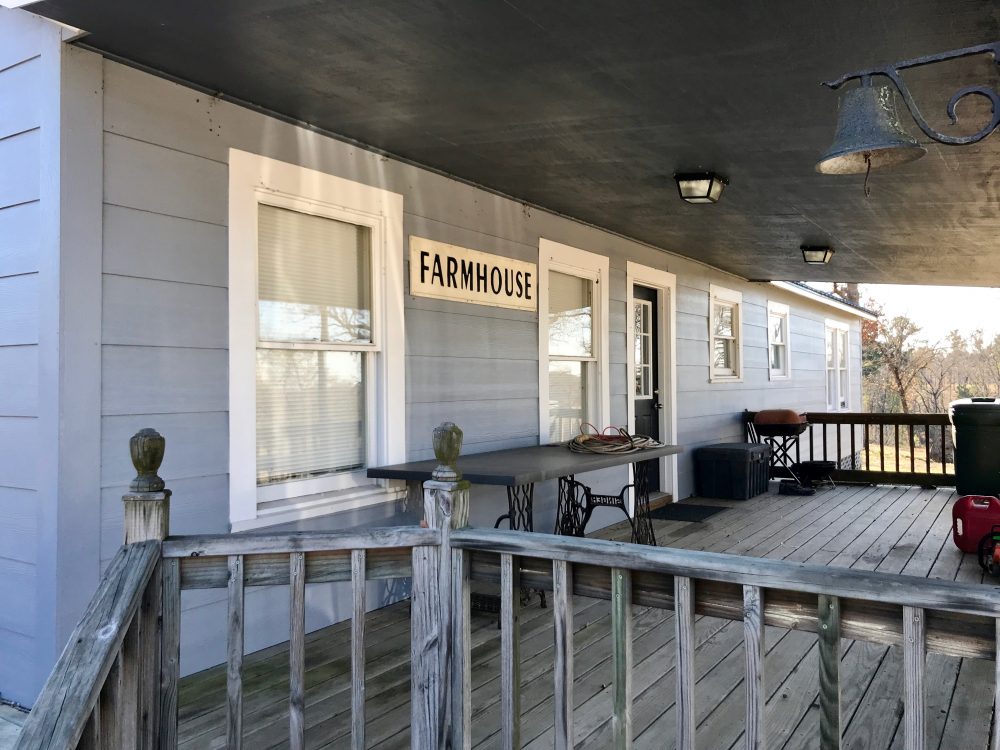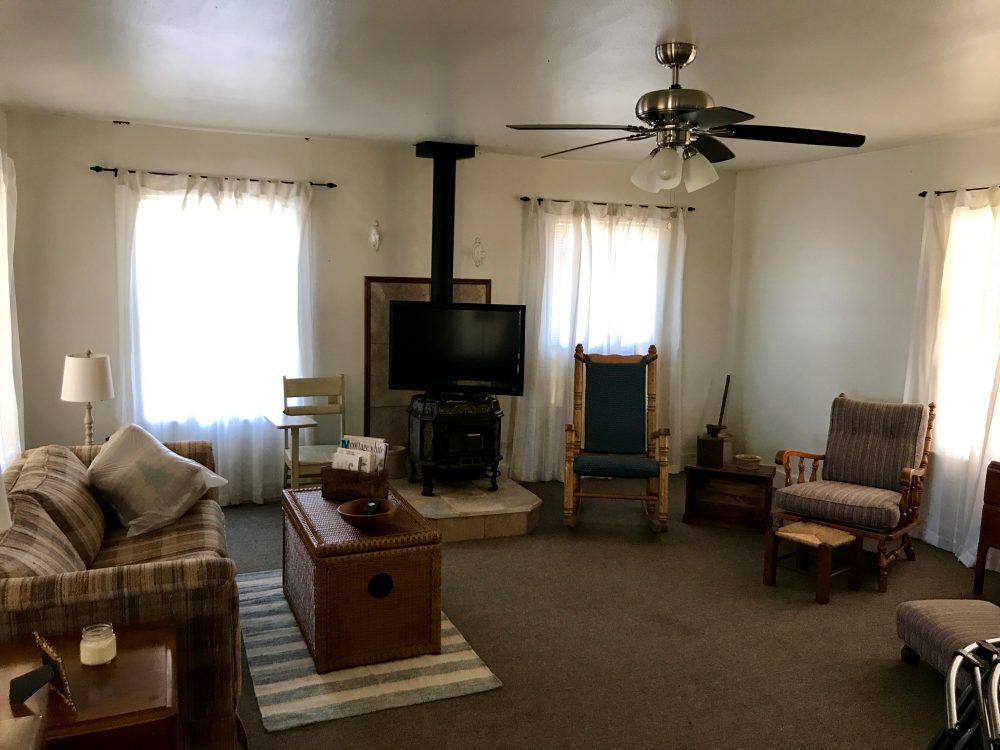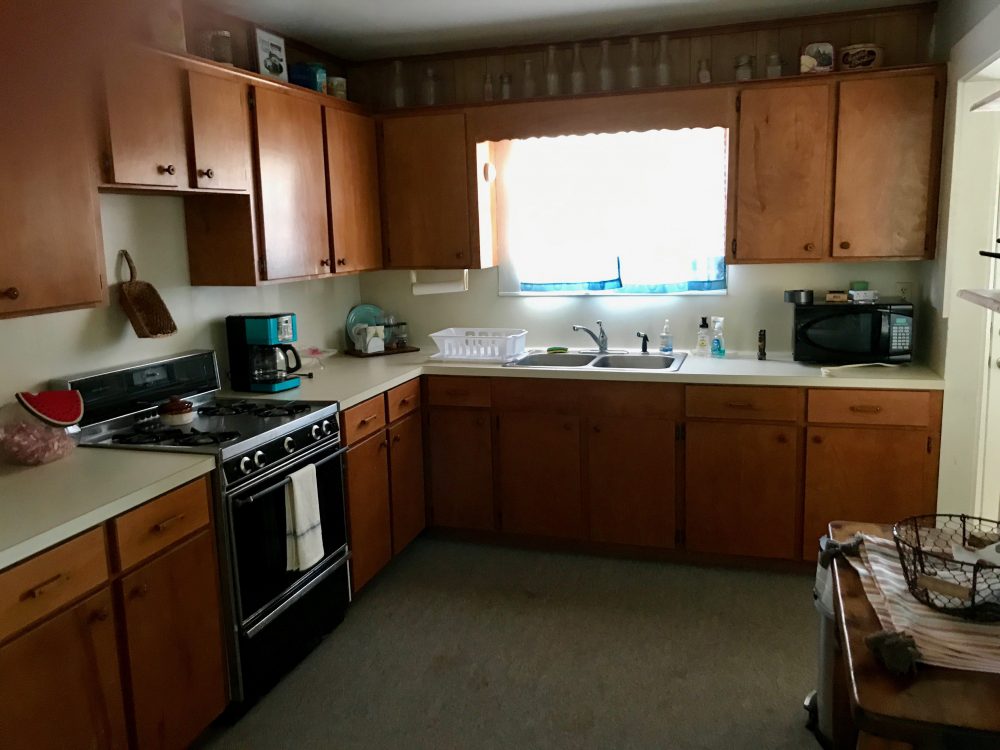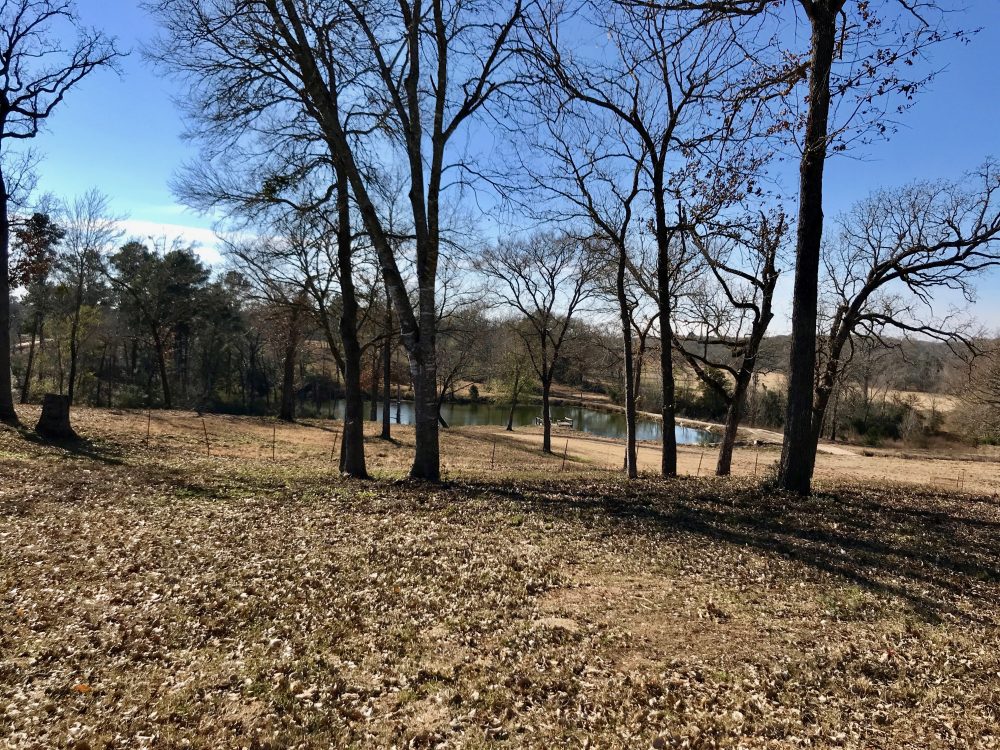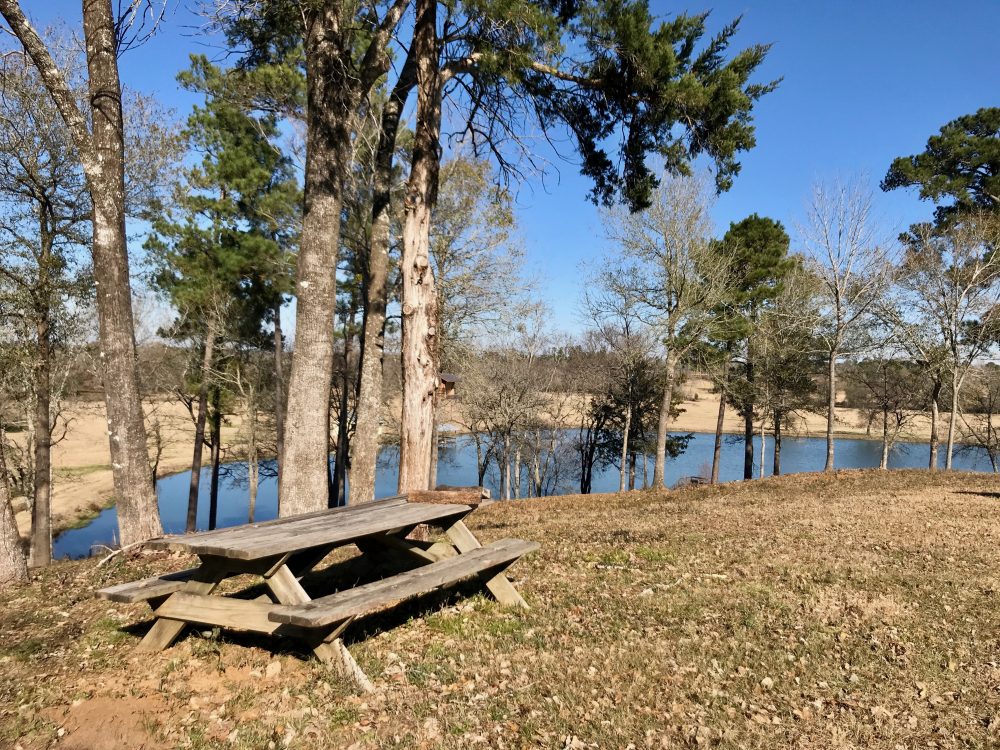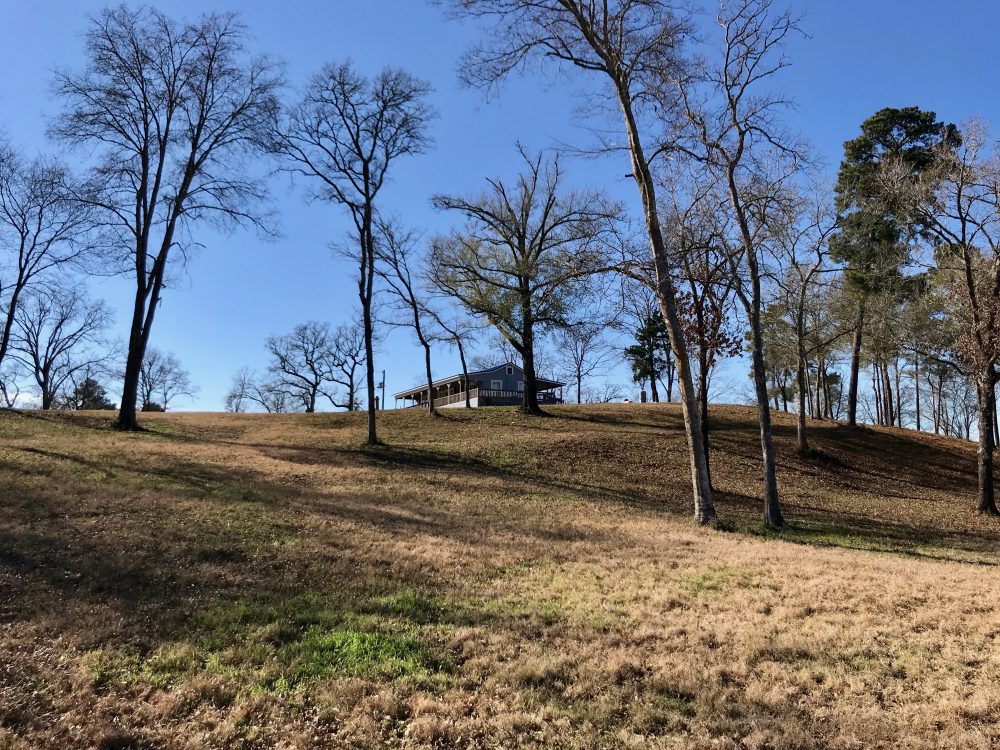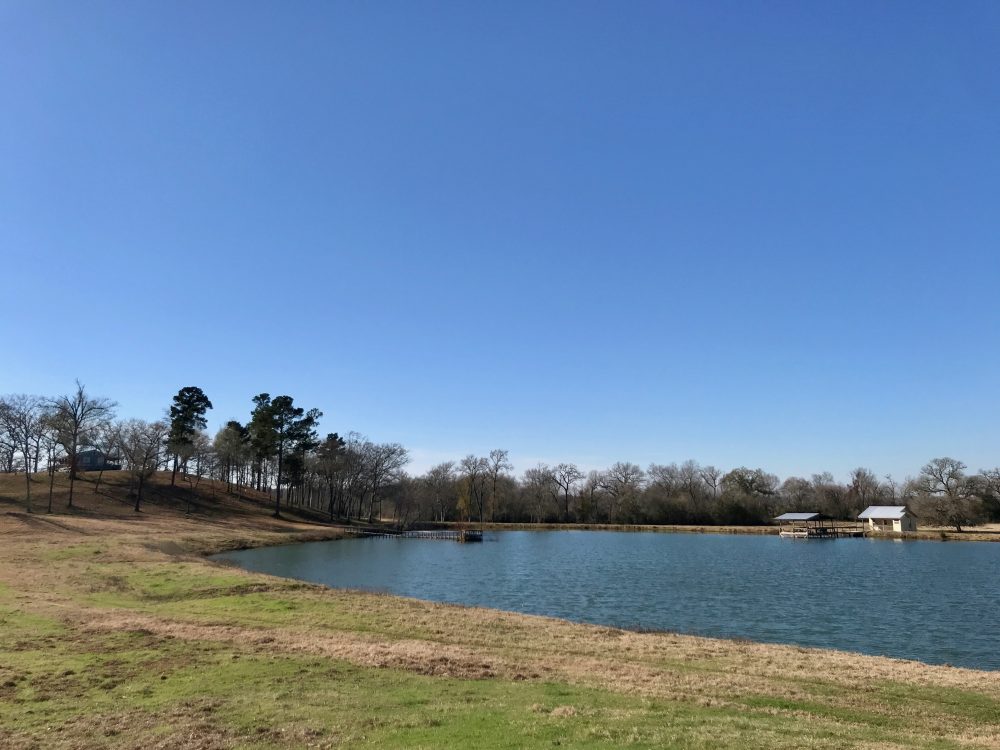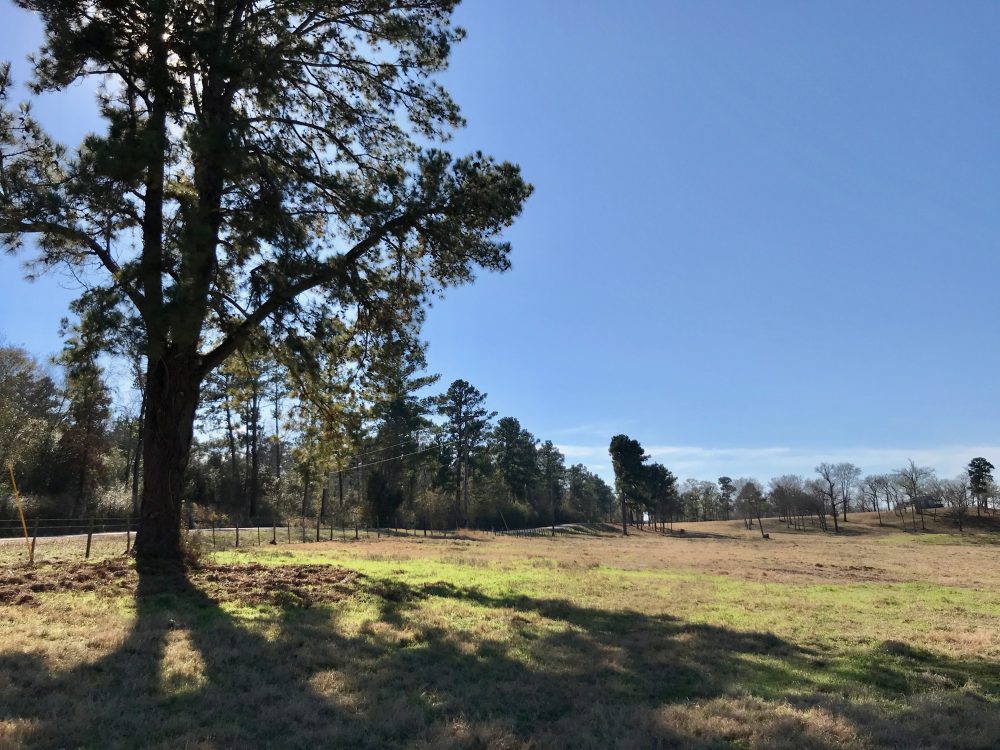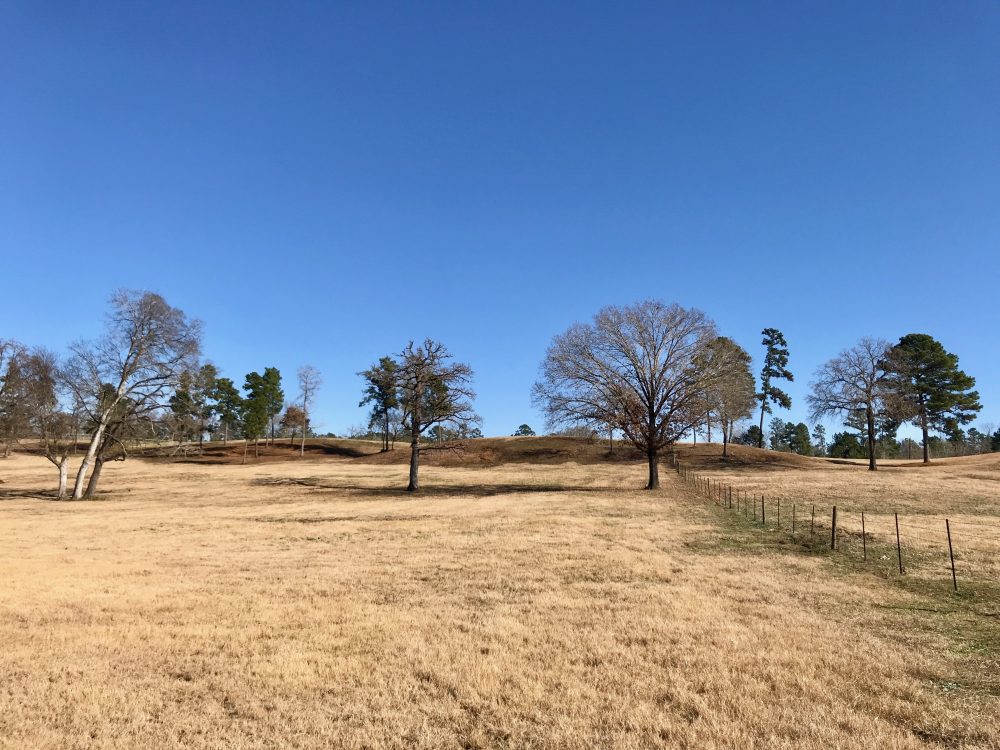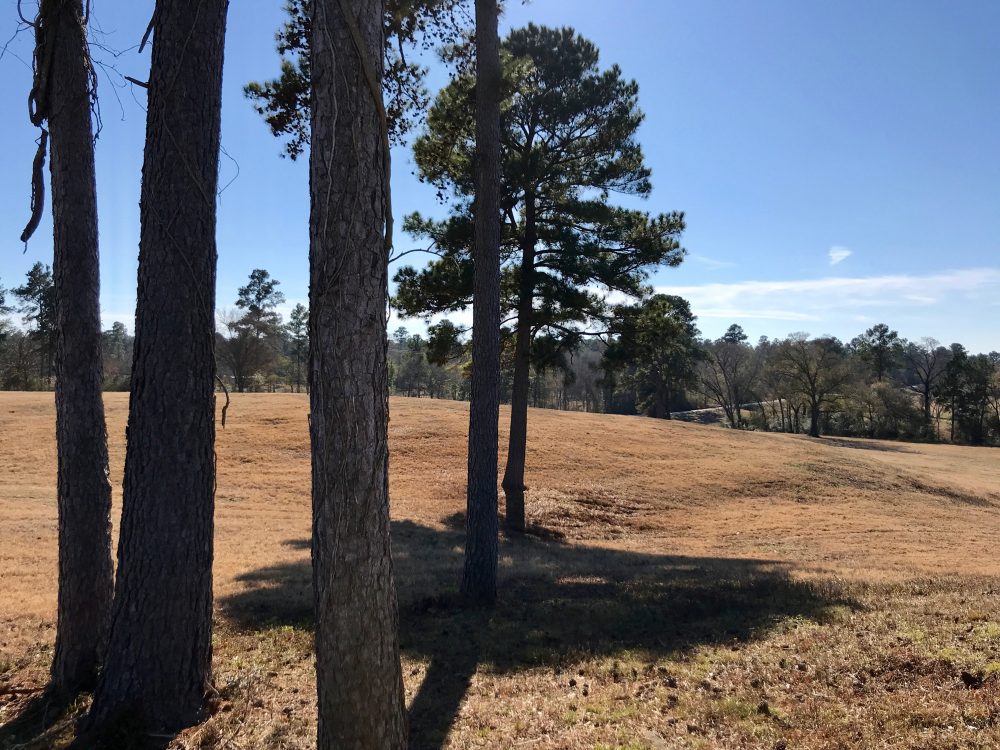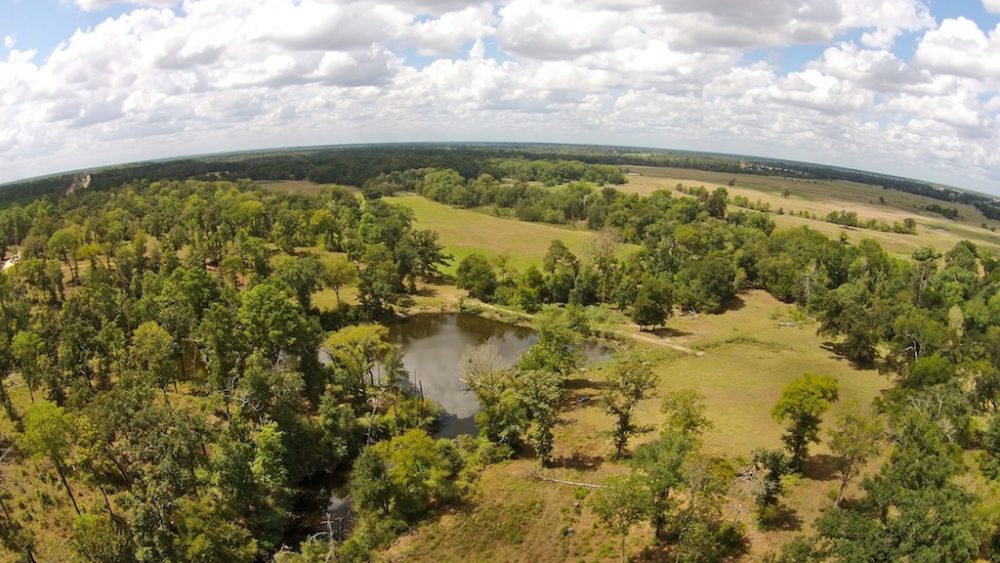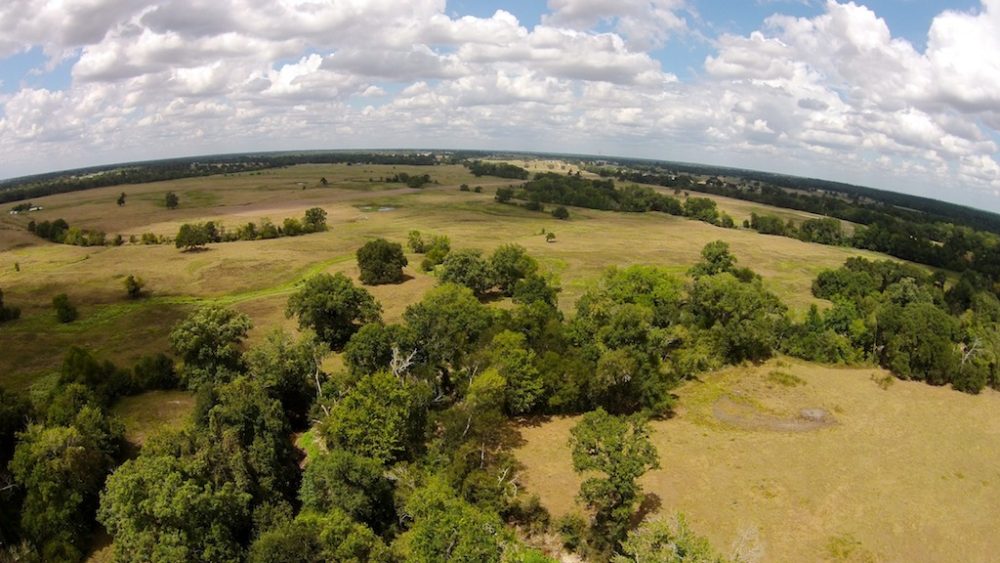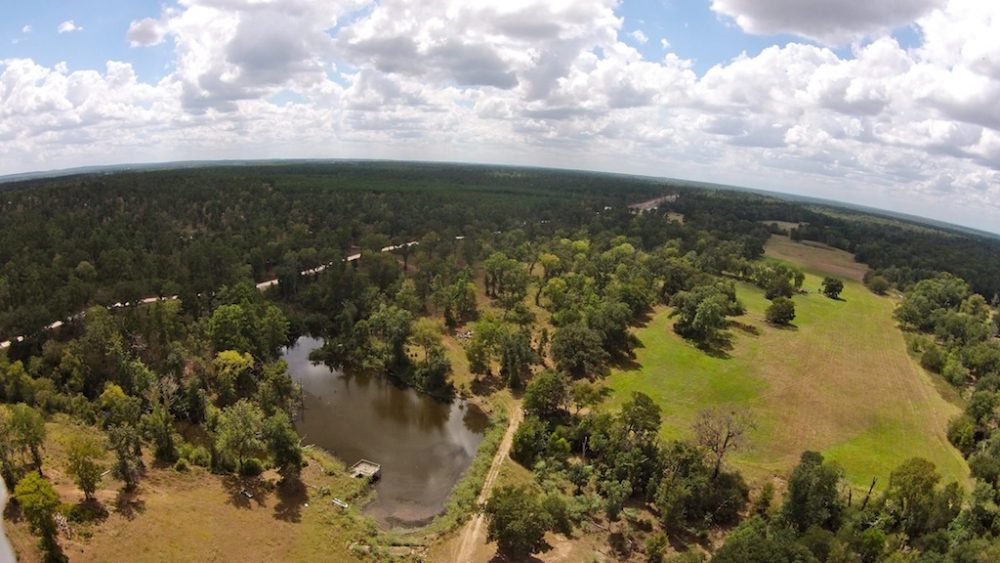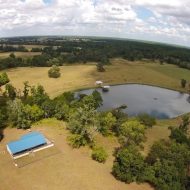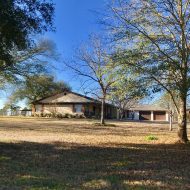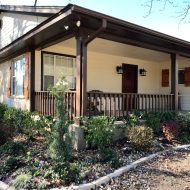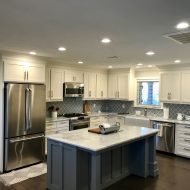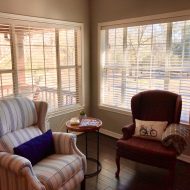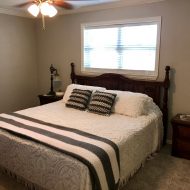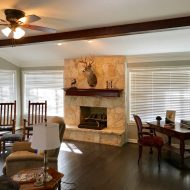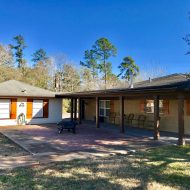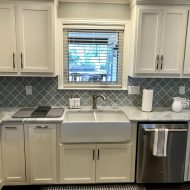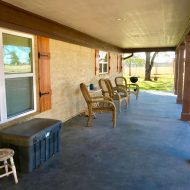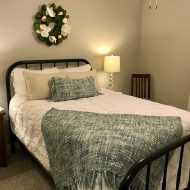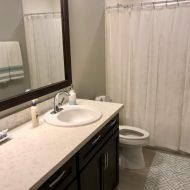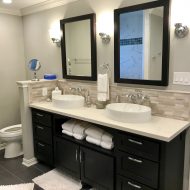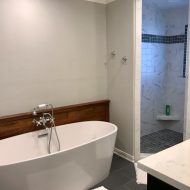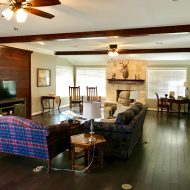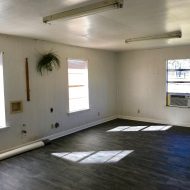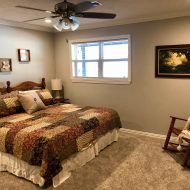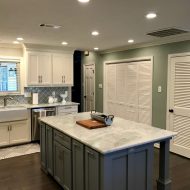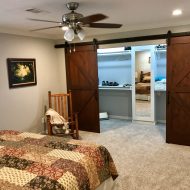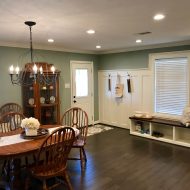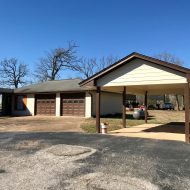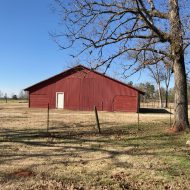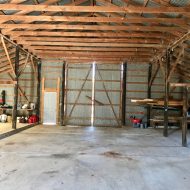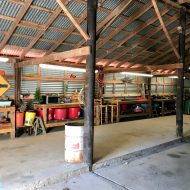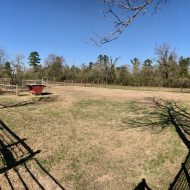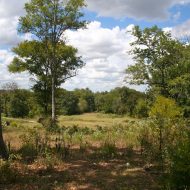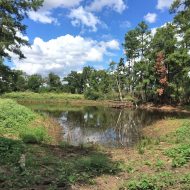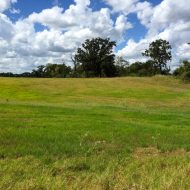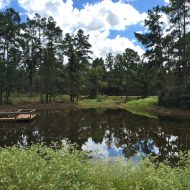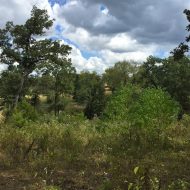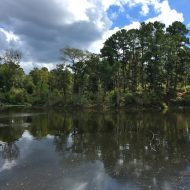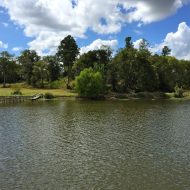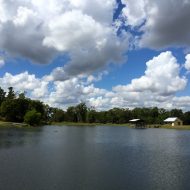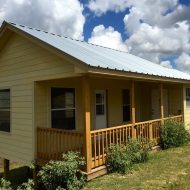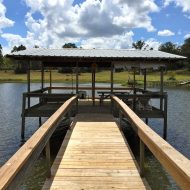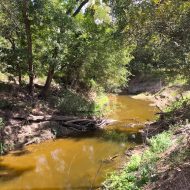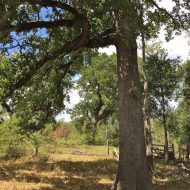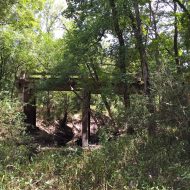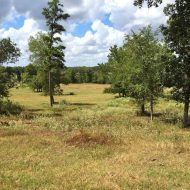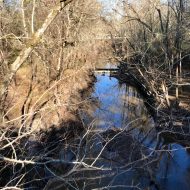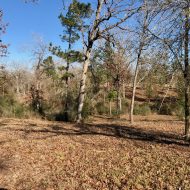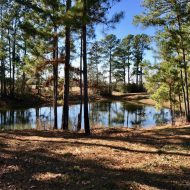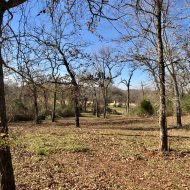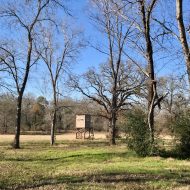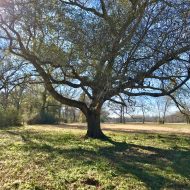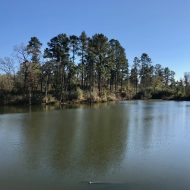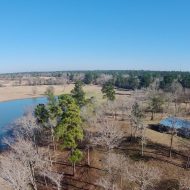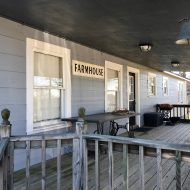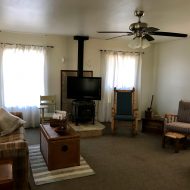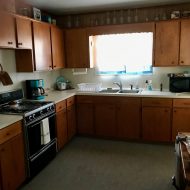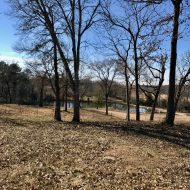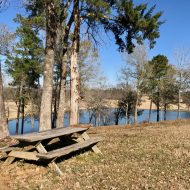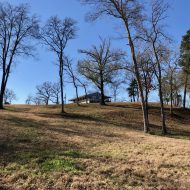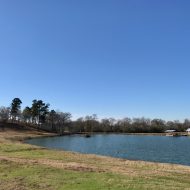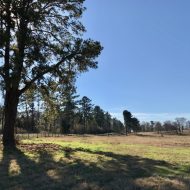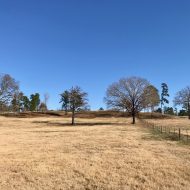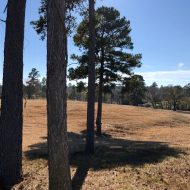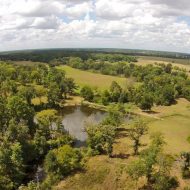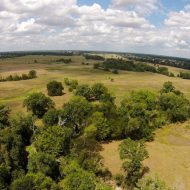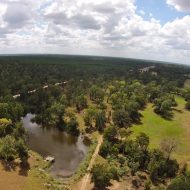 Location: The Bedias Creek Ranch is conveniently located 9 miles South of Madisonville, TX and 15 miles North of Huntsville, TX. The property lies in NW Walker County, with the north property line being the Madison/Walker County line. It has 1 mile of road frontage on Flynt Rd, a county maintained gravel road. The ranch is ~85 miles from Downtown Houston, ~60 miles from The Woodlands, ~45 miles from Bryan/College Station, and ~150 miles from Downtown Dallas.
Vegetation: The ranch is covered with beautiful live oak, post oak, hickory, pine, and a number of other hardwoods. Native grasses are thriving, and over 100 acres are improved in Coastal Bermuda. Approximately 30% of the ranch is heavily wooded, with the balance being in open pasture with scattered oaks and pines.
Terrain: The topography is rolling, offering elevation changes of 70 feet through out the ranch, with 4 high hills giving multiple gorgeous views. 1.5 miles of Bedias Creek borders the ranch, which flows water year round. The soils are primarily sandy loam throughout, as well as clay loam soils within Bedias Creek and natural drainages on the ranch. Average annual rainfall for Madisonville is 44 inches.
Wildlife: The property has an abundance of deer and hogs. Duck hunting and dove hunting are also good here, as there is plenty of water.
Water: There are 2 water wells on the property, both are equipped with electric submersible pumps. The ranch has 4 ponds, ranging in size from 3.5 acres to ½ acre. The 3 largest ponds are stocked with hybrid bass. Overlooking the 3.5 acre pond is a large covered fishing pier., with a small cabin over looking the lake.
Improvements: The main house has been completely remodeled in the last year. It is approximately 2,703 Sq. ft per Walker County Appraisal District, with 3 bedrooms and 2 full bathrooms, as well as an expansive living area, brick, stone, and hardi plank construction on a concrete slab, and composite shingle roof. Updates include: new hardwood floors, tile, and carpet throughout, new double paned windows, new paint, electrical and plumbing fixtures, modern kitchen with GE appliances, marble countertops, farm sink, custom made cabinets with easy glide drawers, new tub, shower, and vanity in the master bath, new water heater, new blown-in insulation, new vent lines, new septic line, new gas log, and fresh landscaping. It has a detached 2 car garage, with an air-conditioned 350 sq. ft. utility/craft room, a carport, front and back covered porches, and an asphalt driveway with electric gate entrance.
The guesthouse is approximately 1,050 Sq. Ft., with pier and beam foundation, hardi-plank siding and metal roof. There is one large bedroom and 1 full bathroom, front and back covered porches, and a large deck.
There is a 2,300 Sq. ft. wooden barn on a slab with new wiring, and a 1,500 Sq. ft. pole barn on a slab tall enough to store a motor home. There is also a small cabin on stilts next to the 3.5 acre pond, with hardi-plank siding. Old Hwy 75 used to be on this ranch, and there remains a 7+/- acre green belt with about 1,600 ft of concrete road down the east side, as well as a concrete bridge that goes over Bedias Creek. Some furnishings and equipment will be conveyed with the sale. Cattle and horse pens recently reworked and repaired.
The ranch's perimeter and interior fencing is 5 strand barbed wire, and is in very good condition. Some of the fencing is brand new. The ranch is cross-fenced into 5 pastures for rotational grazing. The ranch is capable of producing 200 round bales per year.
Minerals: The owner does not own any minerals. There is no production on the ranch, and it is not leased. There is one active pipeline easement traversing the ranch.